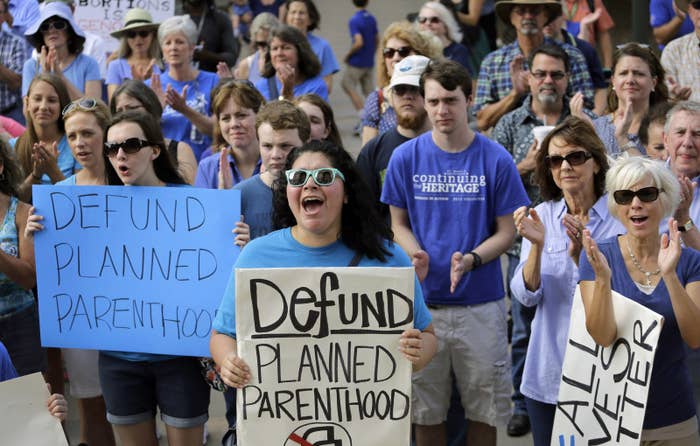 A federal judge ruled Tuesday that Texas cannot cut Planned Parenthood out of its Medicaid program, a move the state first tried to make in 2015 in response to secretly recorded videos that sparked Republican calls to defund the abortion provider.

Judge Sam Sparks on Tuesday ordered the state to keep Planned Parenthood clinics accessible to Texans who receive medical benefits through Medicaid. Sparks said the state had tried to cut the clinics out of the health care program without evidence of any wrongdoing. The move could have seriously hurt the 12,500 Texans on Medicaid who receive health care at Planned Parenthood clinics, he said. Tuesday's order granted a preliminary injunction that will keep Planned Parenthood as a Medicaid-approved provider as the case moves through the court.
In the order, the judge said Texas's inspector general and Health and Human Services Division had not yet shown any evidence that Planned Parenthood violated the rules of the Medicaid program.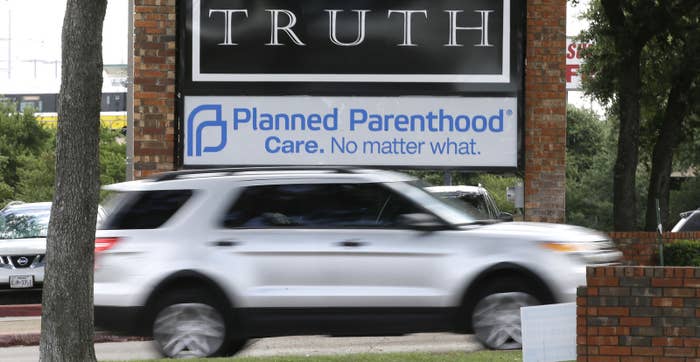 "Terminating the [Planned Parenthood clinics] would eliminate thirty health centers across Texas from the Medicaid program," he said. "These centers are the only family planning specialists in the state and provide a wide variety of services in a manner specifically designed to be convenient for vulnerable populations."
Sparks added that the general lack of evidence suggested the Texas officials had a motive that had nothing to do with how qualified Planned Parenthood was to serve its patients.
Planned Parenthood has said the actions were a politically motivated attack on women's health care.
State officials first tried to cut Planned Parenthood out of Medicaid after a series of undercover videos suggested the clinics were selling fetal tissue — which the videos described as baby body parts — for profit. But the videos were heavily edited, Planned Parenthood said, and they had little to do with health care in Texas. Only some Texas clinics have ever been involved in tissue donation for research purposes; currently none are actively involved, the judge noted.
Texas Attorney General Ken Paxton said he would appeal the order.
"Today's decision is disappointing and flies in the face of basic human decency," he said in a statement, reiterating his view that Planned Parenthood traffics in fetal body parts. "No taxpayer in Texas should have to subsidize this repugnant and illegal conduct. We should never lose sight of the fact that, as long as abortion is legal in the United States, the potential for these types of horrors will continue."