A Former ICE Agent Is Accused Of Sexually Assaulting Women
John Jacob Olivas, 43, has pleaded not guilty.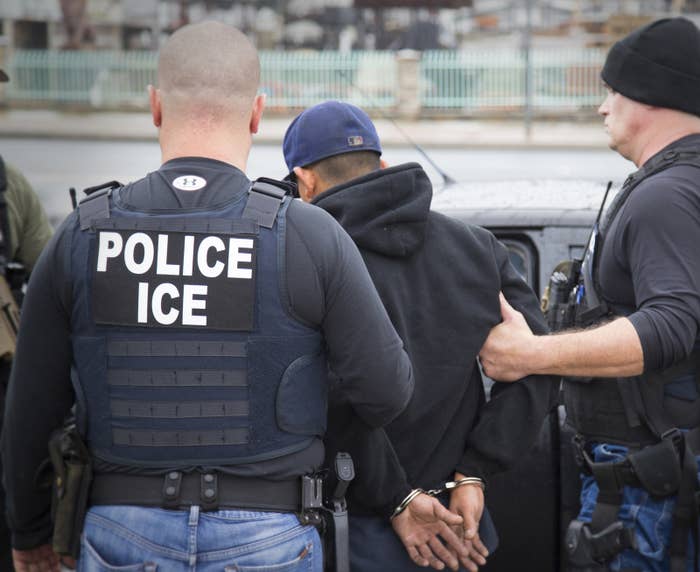 A California man was arrested on Wednesday on suspicion of sexually assaulting two women while he was an agent with US Immigration and Customs Enforcement.
John Jacob Olivas allegedly told both women that police wouldn't take action against him because of his position as a special agent with ICE's Homeland Security Investigations. On Wednesday, he was taken into custody and arraigned in a federal court.
Olivas, 43, pleaded not guilty to three counts of deprivation of rights under color of law, a crime that carries a maximum sentence of life in prison. He was released on $50,000 bond and is scheduled to stand trial in October.
According to the US attorney's office, Olivas served with ICE from 2007 to 2015, when he resigned. In January 2012, Olivas attempted to rape a woman, using force and telling her that police wouldn't do anything if she reported it, according to an indictment.
In September 2012, Olivas raped a different woman, telling her the same thing, the indictment said. He raped her again in November 2012, the indictment said.
Investigators are seeking more information as well as other potential victims. Anyone with information may contact the FBI at 855-324-7257.