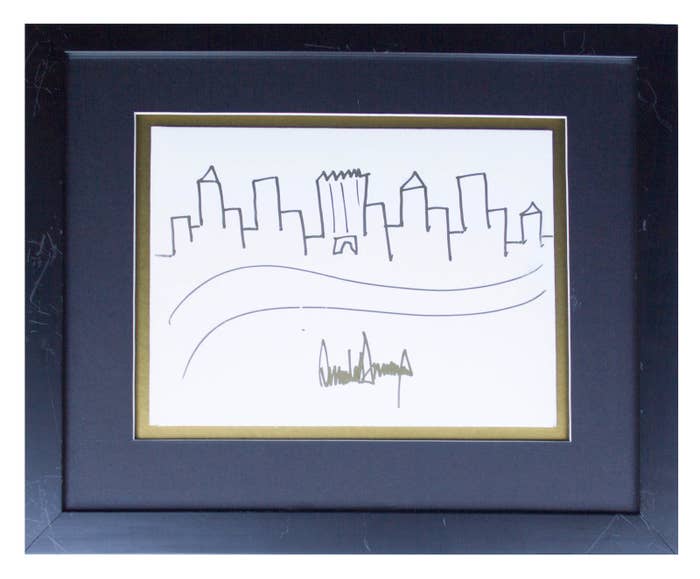 A sketch by President Trump of the Manhattan skyline sold for more than $29,000 at auction on Thursday.
The simple drawing — which prominently features Trump Tower — was created for a 2005 campaign to support child literacy by mailing company Pitney Bowes. Trump, along with actors, athletes, and Sens. John McCain and Joe Lieberman, sketched drawings on the back of envelopes that were then auctioned off.
On Thursday, Trump's drawing was once again auctioned, this time by Nate D. Sanders Auctions in Los Angeles. The framed drawing received 11 bids and ultimately sold for $29,184. Bids had started at $9,000.
The auction house noted the president had signed the drawing in gold ink.
"Originally drawn by Trump for a charity event, and very rare, with only a handful of such drawings known," its description read.