CNN counted down to 2017 on Saturday with anchors posted at celebrations around the country. There was booze. Lots of booze.
Possibly having the most fun? Brooke Baldwin and Don Lemon at New Orlean's Spotted Cat Music Club.
For some reason, Lemon teased that he'd be getting a tattoo or piercing ~somewhere~ during the broadcast.
So if you've ever imagined what Don Lemon would look like getting his ear pierced, here you go.
CNN
He went with a cute fleur de lis, in tribute to NOLA.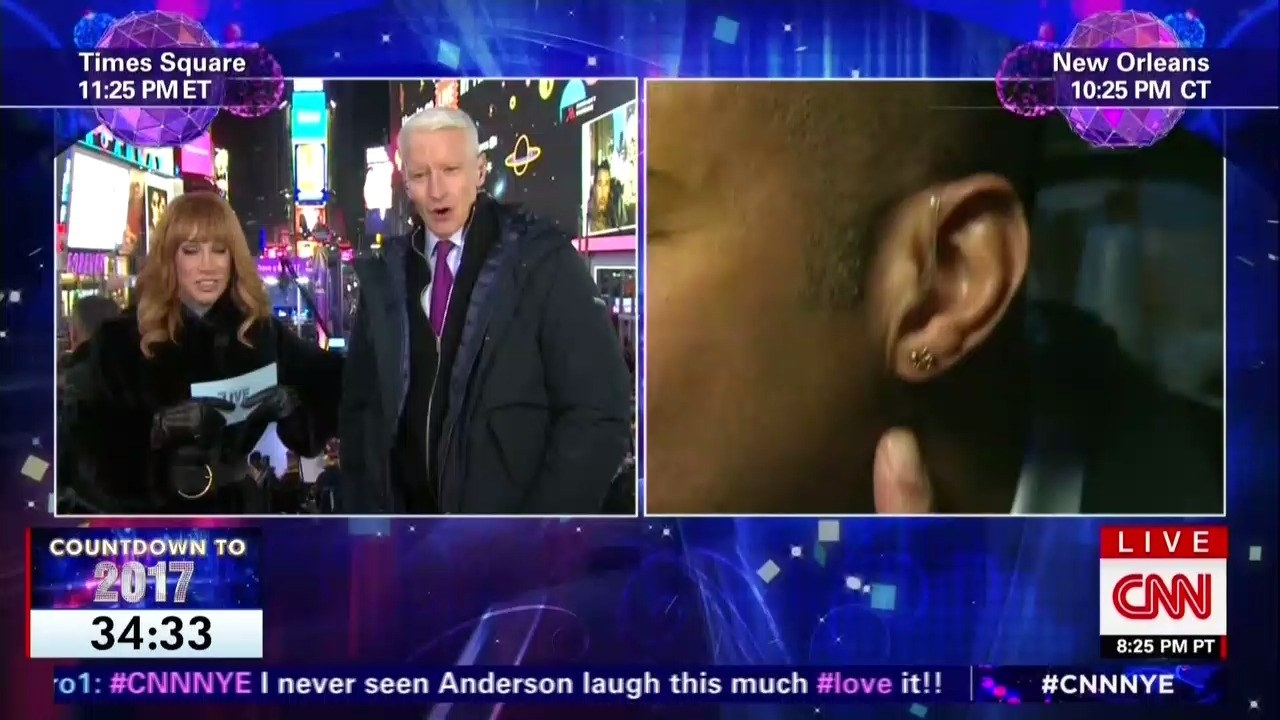 But why? Baldwin explains: Tequila.
CNN