A church in Tulsa, Oklahoma, paid tribute to Prince on Thursday by including lyrics from his song "Let's Go Crazy" on its sign.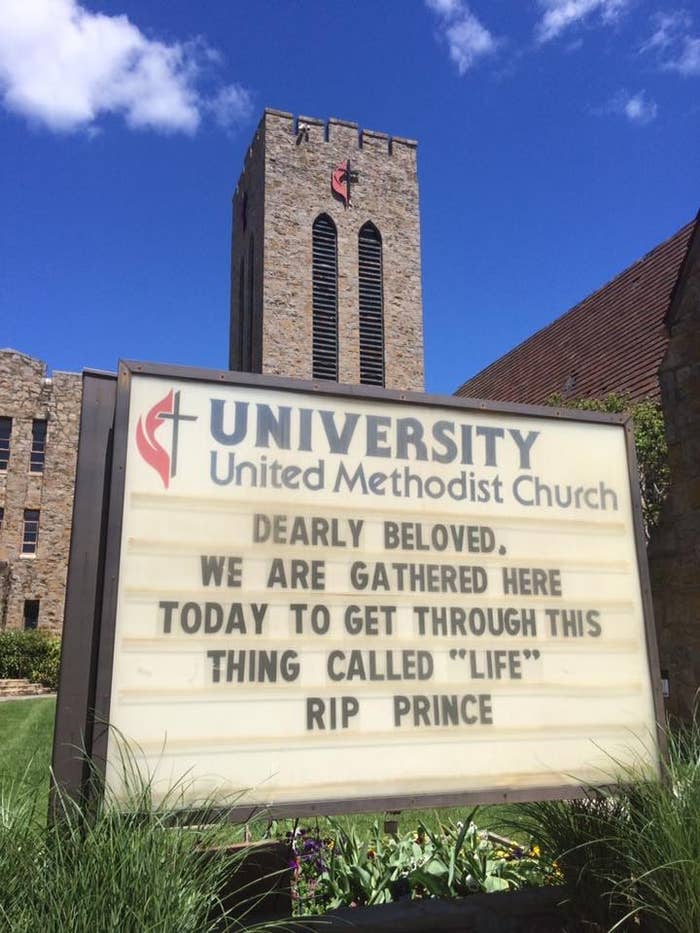 University United Methodist Church pastor Nathan Mattox told BuzzFeed News that the church usually puts an inspirational quote on its sign.
"The church sits right in the middle of the University of Tulsa campus, so the marquee gets a lot of views from passersby," he said.
Mattox said he was sad to hear of Prince's death at age 57, but he was also thankful for the good memories of listening to his music and playing it as a DJ for college parties.
The spoken-word lyrics from the beginning of "Let's Go Crazy" were a natural fit for the sign, and he and his administrative assistant went to work pulling together the marquee letters.
"We just hope that the quote might signal to the broader community what we hope to do as a church — not be judgmental know-it-alls, but instead a community of people 'gathered to get through this thing called life,'" Mattox said. "Simple words from a beautiful person — what the church is always seeking to publicize."
He added his thanks to Prince for the message and the music.
"Punch a higher floor, brother!"