Around 50,000 people gathered at Lake Eola in Orlando, Florida, on Sunday to mark one week since the shooting in the city that left 49 people dead at Pulse, a gay nightclub.
The crowd brought candles, pride flags, and signs to show support.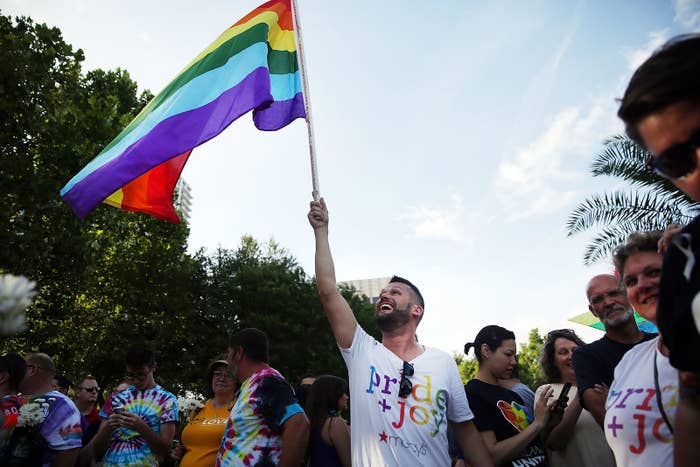 Above, a rainbow appeared, prompting emotional reactions from some in the crowd.
Speakers shared messages of unity and solidarity with the LGBT and Latino communities.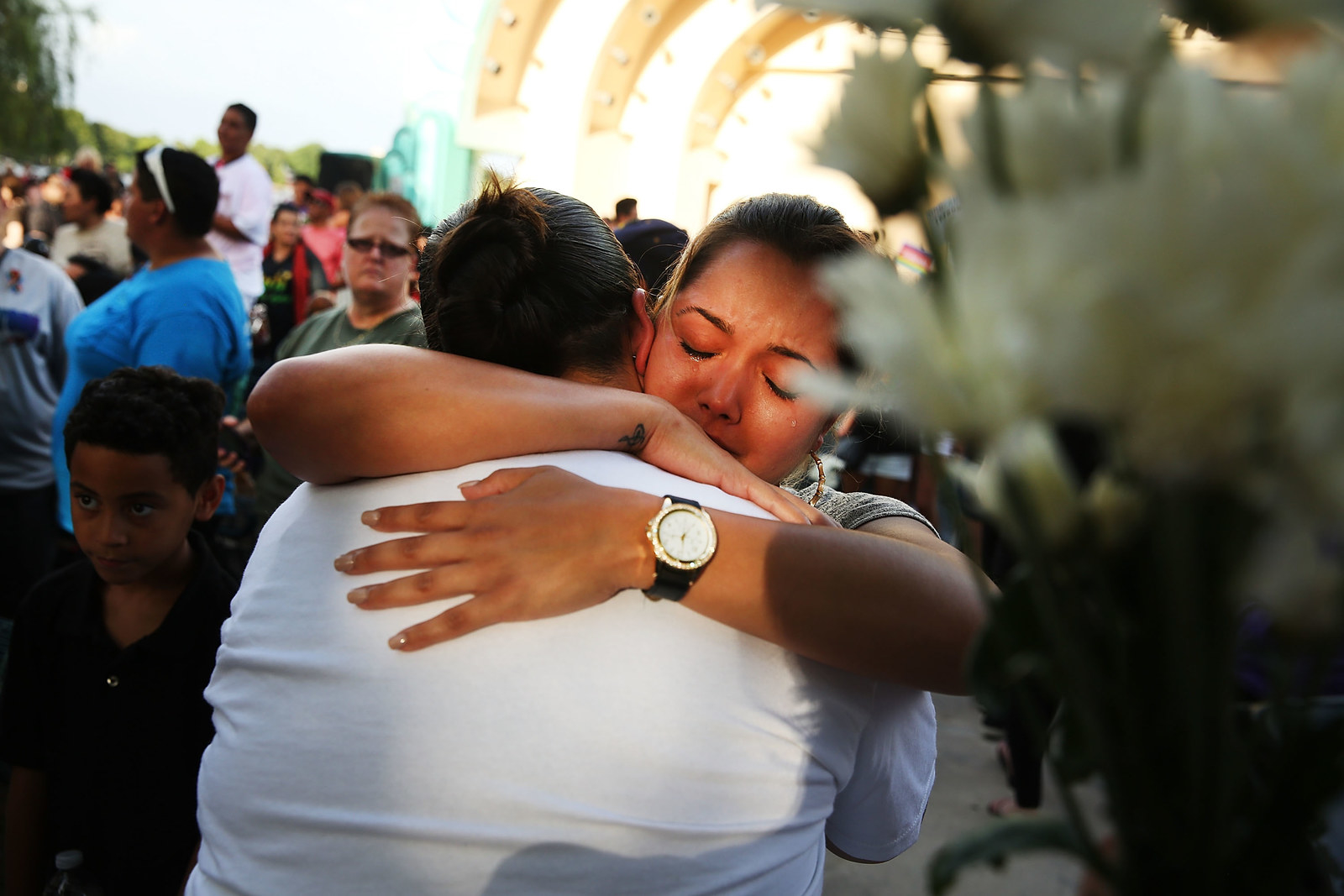 "While the whole world is watching, it is our time to show how love will conquer hate," said Barbara Poma, the owner of the club. "We are one Pulse, one nation."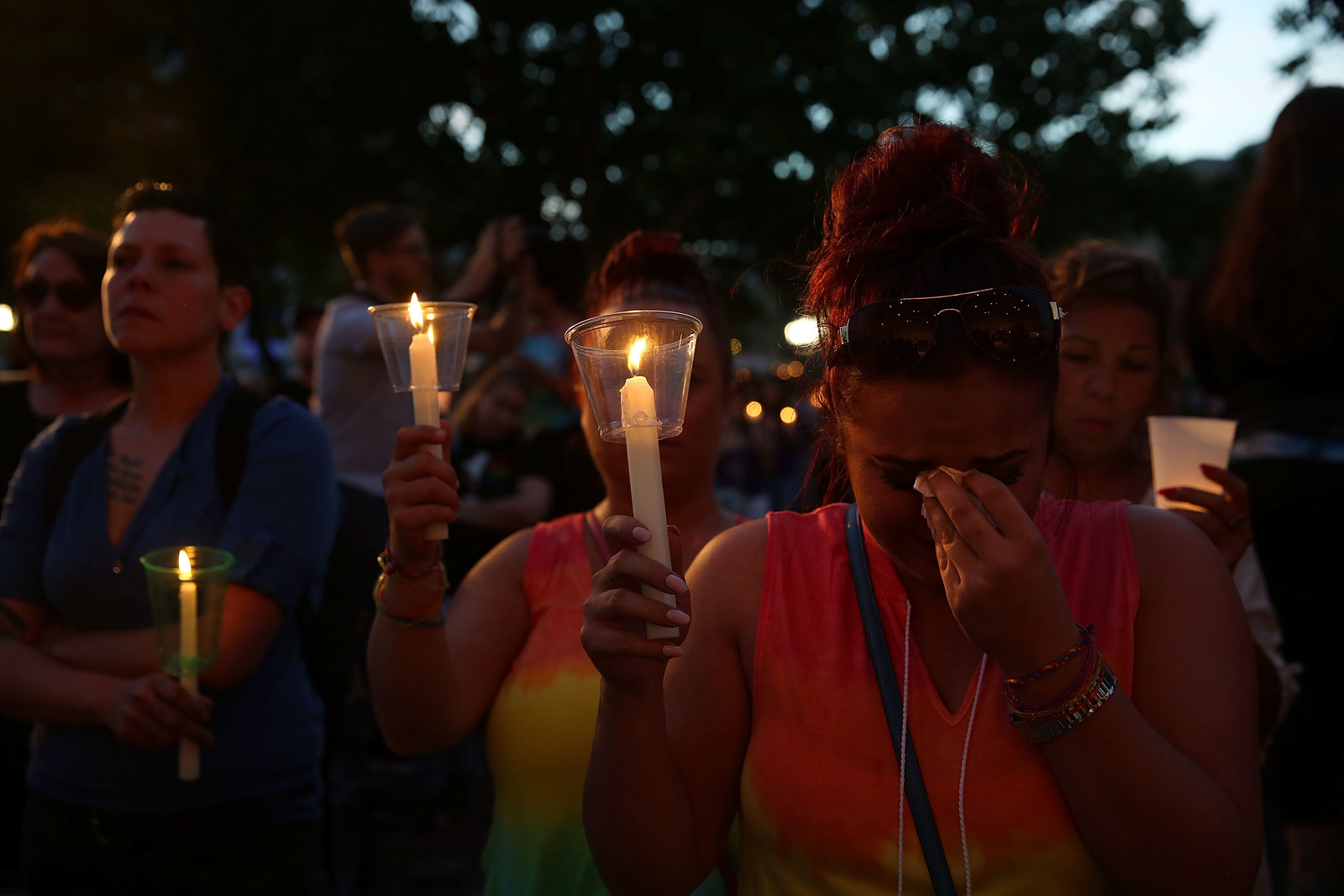 The crowd chanted along with Pulse employees: "Peace, love, Pulse."
Community leaders also called for unity across lines of faith, sexuality, and race.
"Orlando united. Orlando unido."