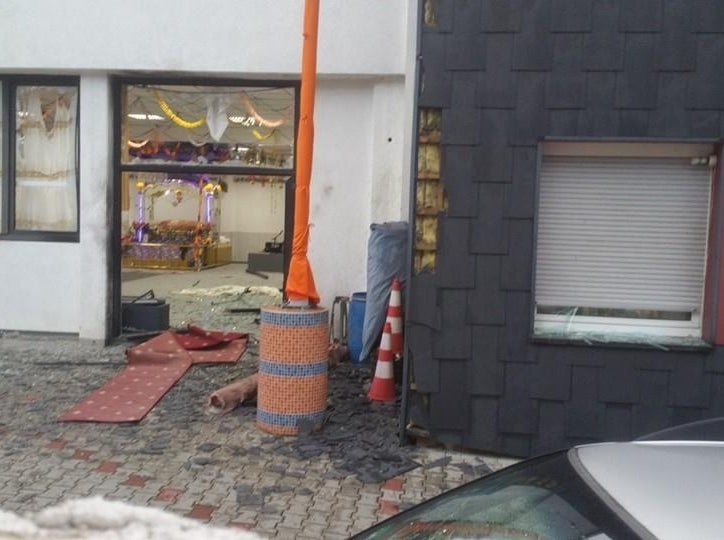 Three people were injured at a Sikh temple in Germany on Saturday after an unknown person apparently set off an explosion, the Associated Press reported.
The blast left a 60-year-old man in serious condition after blowing out several windows of the gurdwara, or Sikh temple, on Saturday evening in the northwestern city of Essen. A 47-year-old man and a 56-year-old man also sustained minor injuries.
Essen police said that a masked person was seen fleeing the area shortly after the explosion.
There was no evidence as of Saturday night that it was a terrorist attack, authorities added.
Earlier in the day, the gurdwara hosted a wedding. Some people moved into another building for continued celebration, though others remained inside near the lobby area, where the explosion took place.
Three people were detained, but as investigation continued, they were released, police said.
On Facebook, photos were shared of the damaged temple, showing shattered glass across the ground amid the festive decorations.