Severe storms and tornadoes swept through the southeastern U.S. on Tuesday and Wednesday, damaging homes and businesses, and leaving at least eight people dead.
A 58-year-old man was killed in South Carolina after being hit by a tree as he was clearing debris from the storms that swept through the area on Wednesday afternoon, the Associated Press reported.
Two people were killed and dozens injured Tuesday after a tornado hit a recreational vehicle park in St. James Parish, Louisiana, the Associated Press reported. In Lamar County, Mississippi, another person died in a mobile home.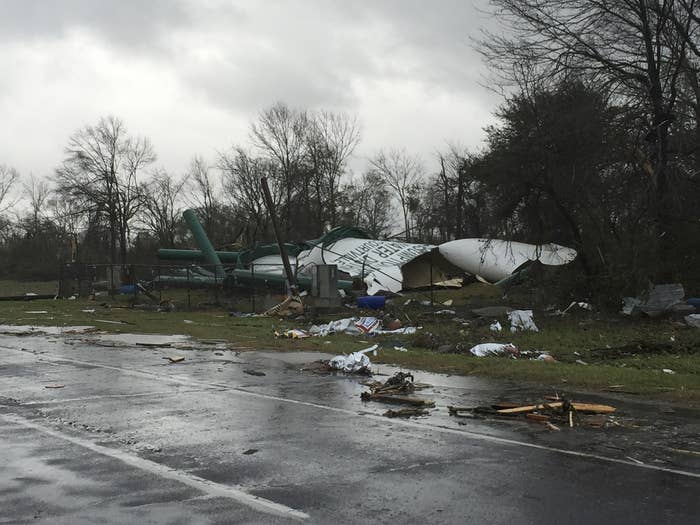 Mississippi, Alabama, Virginia, and Louisiana's governors declared states of emergency for areas affected by the storms. As night fell on Tuesday, emergency crews continued to search for other victims as well as assess damage.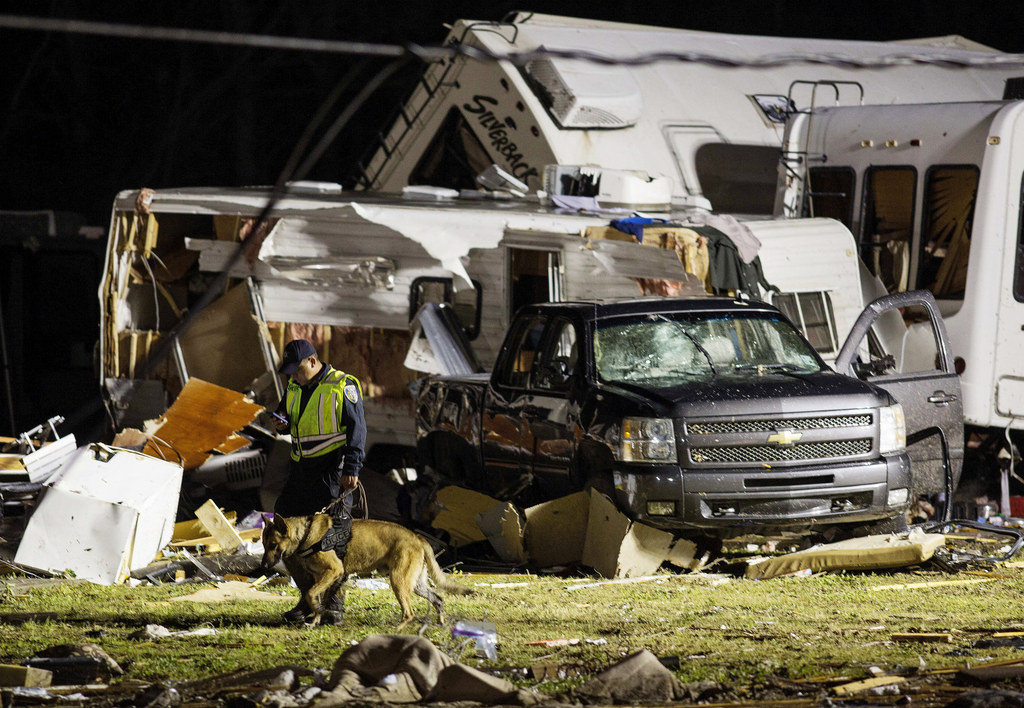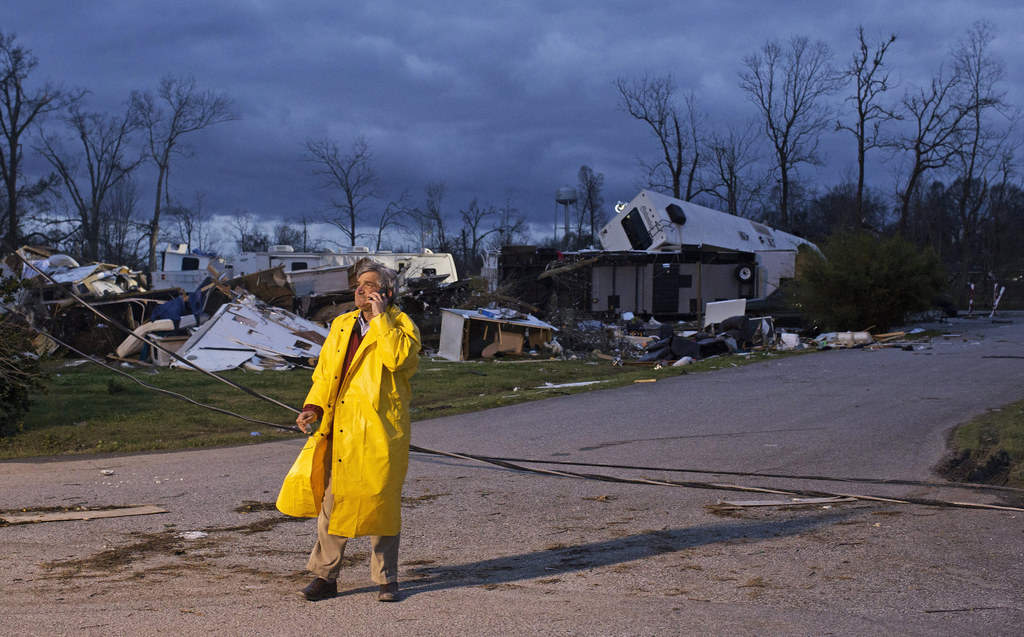 In Pensacola, Florida, a tornado ripped into an apartment complex Tuesday night. Extensive damage as well as a gas leak were reported in the area, and crews were responding to reports of people trapped in buildings.
Six people were injured and crews were continue to search the area, local officials said. Three buildings in the complex were damaged, and according to estimates, the tornado's path was two miles long.
On Wednesday, the storms moved into the Mid-Atlantic region. Two men and a 2-year-old were killed after a reported tornado hit the town of Waverly. A fourth person died in Appomattox County.
WTVR reported that damage included a church, mobile homes, and cars as the storm moved through the Sussex County area.
More damage was reported in Appomattox, Virginia.
Tornado watches remained ongoing in several states on Wednesday.
Forecasters also warned of thunderstorms reaching into metro areas including Baltimore, Washington D.C., and New York City.