A series of airstrikes by U.S. forces outside the Iraqi city of Fallujah killed 250 ISIS militants on Wednesday, reports said.

The Iraqi Ministry of Defense posted video showing the strike against an ISIS convoy. About 40 vehicles were destroyed, officials told Reuters and ABC News.
The airstrike came after Iraqi and U.S. officials declared the city liberated from ISIS forces. Fallujah fell into militant hands in early 2014, the group's first major victory to claim territory in Iraq. In May, the Iraqi military began a campaign to retake the city, causing 60,000 residents to flee their homes to avoid fighting.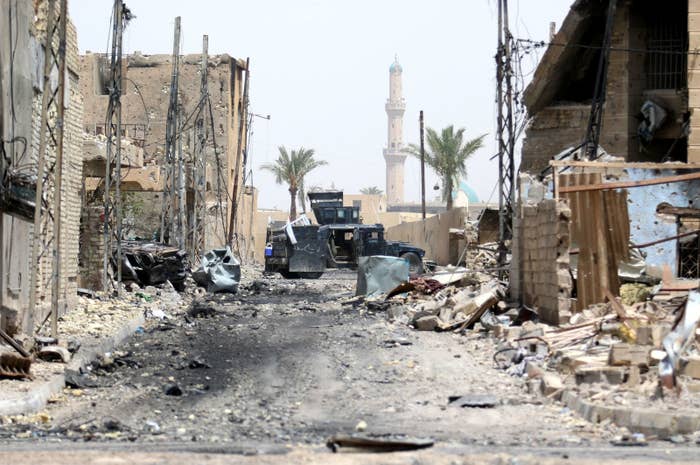 On Monday, U.S. Secretary of Defense Ash Carter called the victory a milestone toward defeating ISIS. He added that more hard work was ahead.
"Hard fighting remains ahead, as does the vital task of caring for the residents of Fallujah displaced by ISIL's violence and beginning to rebuild the city so that its people may safely return," Carter said in a statement. "It is also essential to complete the investigations the government of Iraq has launched to address alleged abuses of civilians."
On Wednesday, Army Col. Christopher Garver said the U.S. coalition had conducted 106 airstrikes to support the Iraqi army in its campaign to retake Fallujah.
"If initial reports [are] accurate, we hope this will bode well for getting the residents of Fallujah back into their homes as quickly as possible," he said. "We do not have an estimated timeline from the Iraqi government yet but all parties involved in the care of the displaced citizens are working to develop that now."