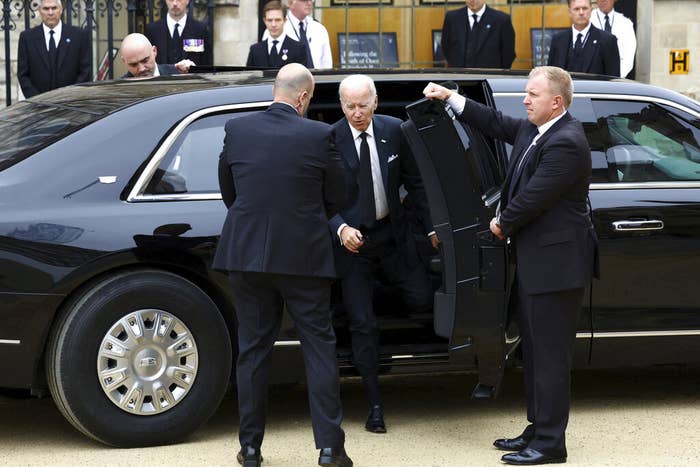 Foreign leaders and dignitaries who traveled to London for Queen Elizabeth II's funeral were bused to Westminster Abbey for the service on Monday, but one head of state was conspicuously absent from coach travel: Joe Biden.
Accompanied by first lady Jill Biden, the US president, flying on Air Force One, touched down at London Stansted Airport on Saturday night.
On Monday, his large motorcade pulled into Westminster Abbey for the state funeral as people lined the streets for the procession. Meanwhile, other world leaders traveled there in buses arranged by the UK government.
The Queen's funeral was a massive security and operational undertaking, expected to cost British taxpayers a hefty sum.
Transportation requirements for foreign leaders caused a mini controversy when Politico reported last week that the government had barred world leaders from flying into the UK on their private jets and taking their personal vehicles to the service. Instead, they were told to take commercial flights and board shuttle buses.
Prime Minister Liz Truss's spokesperson later told Politico that it was merely guidance and not a requirement for heads of state.

Biden ended up shunning the guidance, as many had expected. But other world leaders opted for the buses, including Irish Prime Minister Micheál Martin, Canadian Prime Minister Justin Trudeau, Australian Prime Minister Anthony Albanese, New Zealand Prime Minister Jacinda Ardern, King Abdullah II of Jordan, Tanzania President Samia Suluhu Hassan, Kenyan President William Ruto, Malaysian Agong Al-Mustafa Billah Shah, Singaporean President Halimah Yacob, Japanese Emperor Naruhito, Polish President Andrzej Duda, and German President Frank-Walter Steinmeier.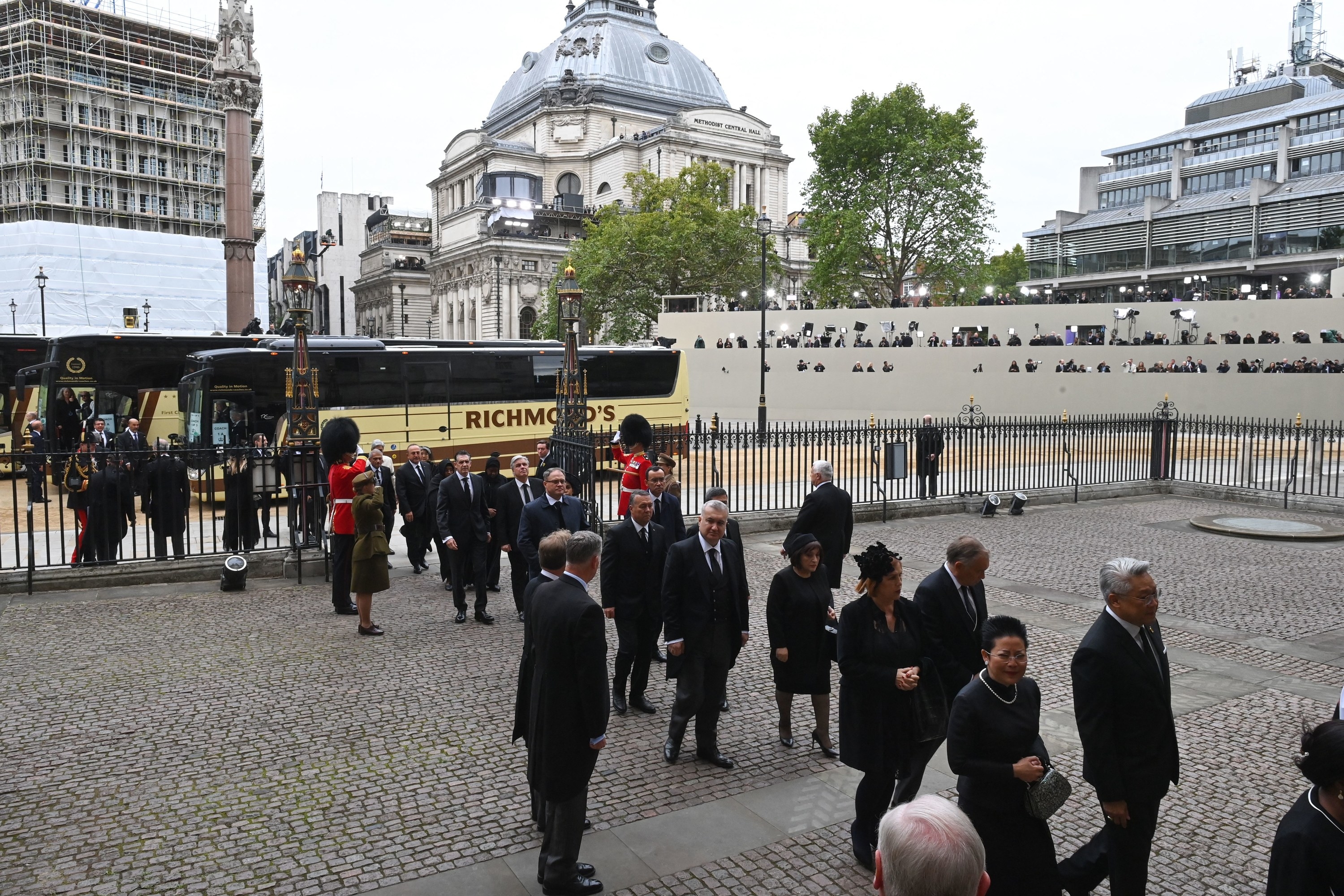 Ardern, the New Zealand prime minister, dismissed the discussion about VIPs taking the bus in an interview with the BBC on Sunday.
"I don't think the bus warrants too much fuss. Back in New Zealand, I often get our ministers to carpool," she said. "This just makes good sense."