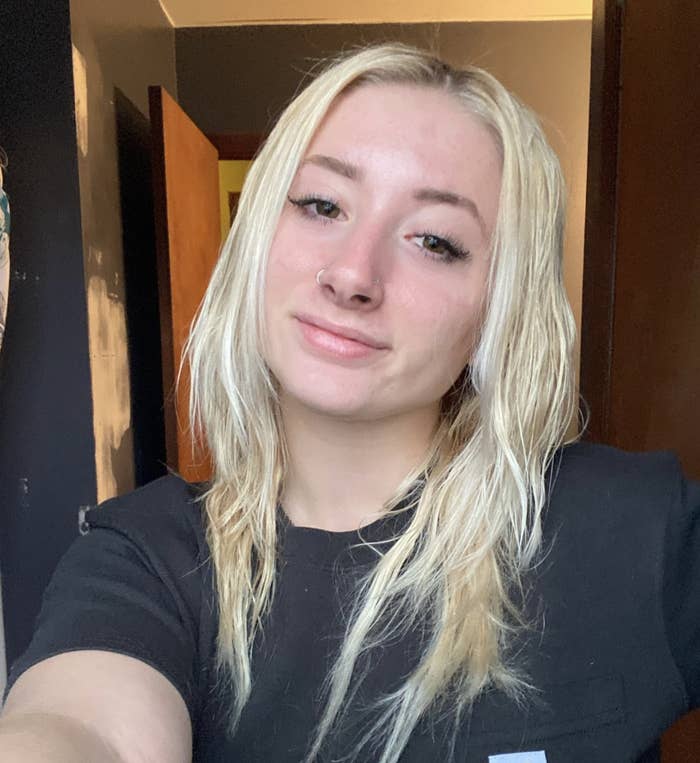 A 20-year-old woman was fatally shot by a homeowner after she and her friends mistakenly pulled into the wrong driveway while trying to look for their friend's house, police said.
Kaylin Gillis and her friends were driving in a rural area of upstate New York on Saturday night, searching for their friend's address with limited cell service, Washington County Sheriff Jeffrey Murphy said at a news conference on Monday. She and her friends drove in two separate cars and a motorcycle, and they went up to the wrong residence by mistake, Murphy told CNN. As they were leaving, a man came out of the house and fired at least two shots, according to Murphy. One of the bullets struck Gillis, killing her.
The suspect, 65-year-old Kevin D. Monahan, was arrested later that night and charged with second-degree murder.
He made his first appearance in court on Wednesday and pleaded not guilty.
Monahan's lawyer, Kurt Mausert, told BuzzFeed News that his client has no prior penal law convictions. Monahan was a building contractor and had lived in Washington County for more than 30 years, he said.
"My preliminary view of this case is that it was a series of errors which resulted in a tragedy," Mausert said. "It is too soon to say more than that."
Monahan lived in Hebron, approximately 56 miles from Albany. After Gillis was shot, her friends drove to a nearby town where there was cell service and called 911. Emergency responders were unable to save Gillis.
"There was no reason for Mr. Monahan to feel threatened, especially as it appears the vehicle was leaving," the sheriff said.
Monahan was uncooperative when police arrived at his house and did not come out, Murphy said. Officers spent more than an hour trying to talk to him, and he was taken into custody hours later, he added.
However, Mausert disputed the police account of Monahan being uncooperative with officers. He said Monahan contacted him when police were at his house, and that Mausert and the officers "worked together to facilitate the safe transition of [his] client to their custody."
Monahan is being held at the Warren County Jail.
"An innocent young girl out with friends, looking for another friend's house," Murphy said. "I know for a fact that she comes from a good family — a very good family. And I know that personally. She's a young girl that was taken way too young."
Gillis had just turned 20, according to a GoFundMe for her funeral expenses.
"On behalf of the Gillis family, we would like to thank everyone who has offered their love and prayers as they embark on this incredibly difficult journey of grief and healing," the fundraiser said.
An obituary for Gillis described her as "the glue of her family."
"She was loyal, outgoing, beautiful, and smart, it was a part of her natural instincts to always do the next right thing," the obituary said. "She loved tacos, cheeseburgers, and ice cream. Family was most important to her, and she never missed a Sunday Dinner at Mi Mi's. Any chance she could spend with her family she would
Gillis's fatal shooting comes just days after a Black 16-year-old boy in Kansas City, Missouri, was similarly shot by a homeowner when he rang the doorbell of the wrong home. An 84-year-old man has been charged with two felonies over the shooting, and the teen, Ralph Yarl, is recovering, his family said.