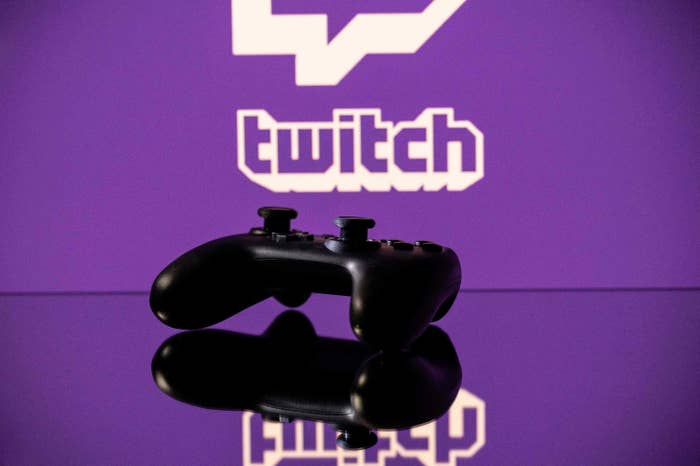 Twitch has sued two users who allegedly bombarded people of color and LGBTQ people with racist, sexist, anti-gay content while streaming and created alternative accounts to avoid being banned.
The lawsuit, filed Thursday, alleges that beginning in August, users CruzzControl and CreatineOverdose used bots to conduct "hate raids" on streamers who identify as racial minorities and/or members of the LGBTQ community, spamming their chats with a torrent of racial slurs, personal identifying information, descriptions of violence against marginalized communities, and links to gore videos.
Nearly 3,000 of CruzzControl's alleged bots have been linked to several hate raids, "including those targeting black and LGBTQIA+ streamers with racist, homophobic, sexist and other harassing content," the lawsuit said. The user CreatineOverdose also allegedly "used their bot software to demonstrate how it could be used to spam Twitch channels with racial slurs, graphic descriptions of violence against minorities, and claims that the hate raiders are the KKK."
Although the platform first suspended and then permanently banned these users' known Twitch accounts, they allegedly created new accounts and kept changing their "self-described 'hate raid code'" to avoid being found and banned again, the suit said.
The harassment they allegedly unleashed was so relentless that some streamers were forced to stop streaming on the platform, Twitch said, "eliminating an important source of revenue."

"These attacks obstruct the chat so significantly, victimized streamers are unable to engage with their community through chat for the duration of the attack, and some even choose to avoid streaming altogether until the attack ends," the lawsuit said.
The lawsuit does not identify the individuals behind the accounts, though Twitch said it will amend its complaint if it's able to determine their legal names. But it identified CruzzControl as a person located in Baarto, Netherlands, and CreatineOverdose as a resident of Vienna.
"While we have identified and banned thousands of accounts over the past weeks, these actors continue to work hard on creative ways to circumvent our improvements, and show no intention of stopping," a Twitch spokesperson said in a statement to BuzzFeed News. "We hope this Complaint will shed light on the identity of the individuals behind these attacks and the tools that they exploit, dissuade them from taking similar behaviors to other services, and help put an end to these vile attacks against members of our community."
The company said it has "expended significant resources" to fight hate raids, including investigating CruzzControl and CreatineOverdose, making technological fixes, and educating streamers who have been hate-raided about how to moderate their chats. But because these users have repeatedly violated its terms of service, "Twitch has been and will continue to be harmed, thereby entitling it to injunctive relief, compensatory damages, attorneys' fees, costs, and/or other equitable relief," the company said.

Even with its latest legal effort, many users questioned the platform's commitment to preventing harassment and protecting its users beyond the recent hate raids.
Twitch, which has existed in its current form since 2011, has long struggled to deal with harassment on its platform. In June 2020, dozens of people came forward with accusations of sexual harassment and assault against streamers popular in the Twitch community, and many said the company continued to promote and support those who were accused.
As the attacks on people of color and queer gamers intensified over the past few weeks, users organized a boycott of the platform under the hashtag #ADayOffTwitch, resulting in nearly 20,000 fewer streamers than average that day and 400,000 fewer viewers than the week before, the Washington Post reported. Many users have also expressed their frustration with the persistent harassment by using the hashtag #TwitchDoBetter.

Twitch has attempted to address these concerns somewhat. In December, it updated its hateful-content and harassment policy to explicitly ban hate groups and to be tougher on sexual harassment, among other changes. In April of this year, Twitch announced that it would start banning people who harass other users offline and on other platforms.