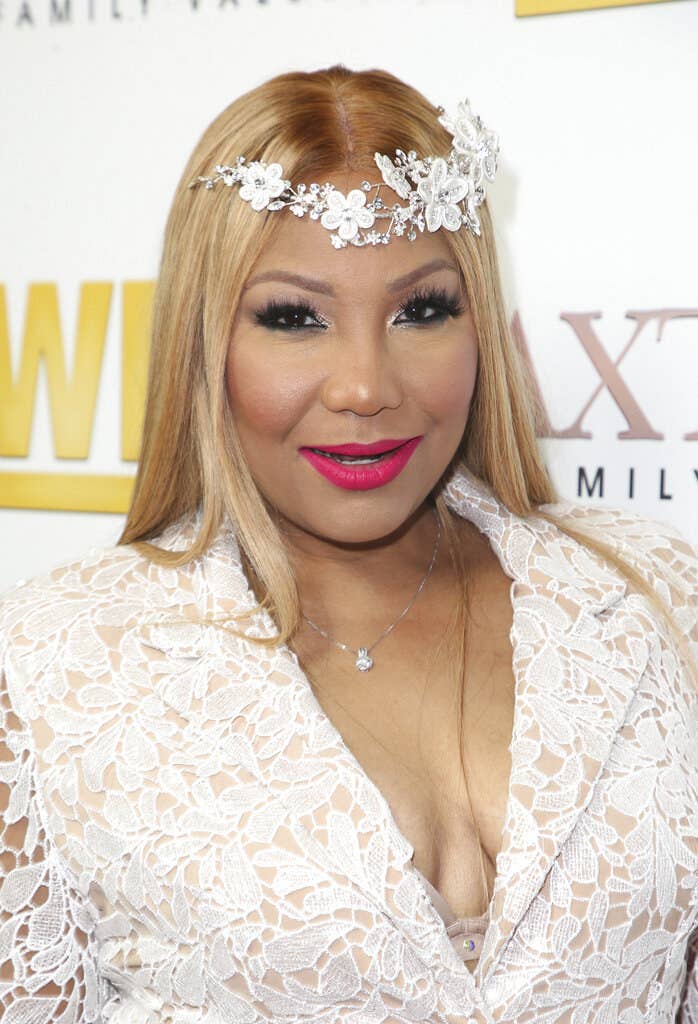 Traci Braxton, an actor, singer, and reality TV personality who starred in a show with her sisters, died of cancer Saturday, her family said. She was 50.
"It is with the utmost regret that we inform you of the passing of our sister, Traci," R&B star Toni Braxton said in a statement on Instagram. "Traci passed this morning as the snow was falling, our angel is now a snowflake."
Traci's husband, Kevin Surratt, said in a statement provided to BuzzFeed News that she died of esophageal cancer, "after a year of privately undergoing a series of treatment."
Traci was "a bright light, a wonderful daughter, an amazing sister, a loving mother, wife, grandmother and a respected performer," her family said.
Alongside her sisters, Toni, Towanda, Trina, and Tamar, she had starred in WE tv's Braxton Family Values, a show about their lives and relationships, since 2011. Traci was also known for her role as Nana in the 2018 movie Sinners Wanted.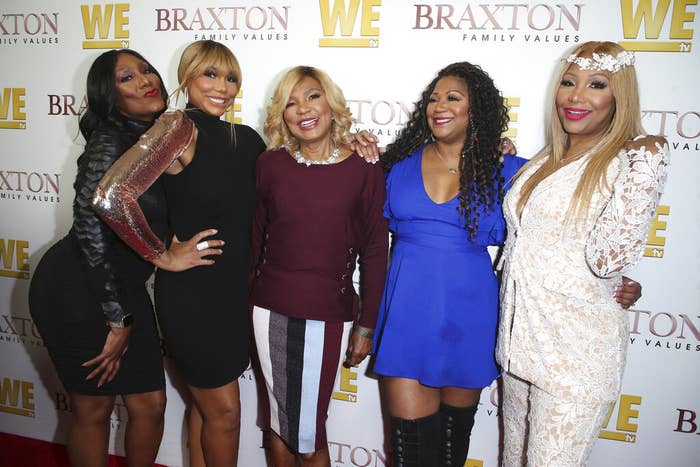 Traci had a career in music as well, first with the Braxtons, a musical group formed with her sisters that landed a record deal with Arista Records in 1989. Toni later left the group to pursue a solo career, and Towanda, Trina, Tamar, and Traci joined her on tour as backup singers.
Traci released a solo debut album, Crash & Burn, in 2014. Her single "Last Call" peaked at No. 16 on the R&B Adult chart.
She and her husband had been married since 1996. In an Instagram post in August last year, their son, Kevin Surratt Jr., celebrated their 25th anniversary, writing, "25 years of my parents being best friends parents and just being the best at being one ... I'm not big on astrology but I feel like the stars are aligned. I love you and I hope y'all have many more years together."
There was an outpouring of tributes to Traci on Saturday as news of her death broke.
"When I heard the news about my mother being sick first thing she said was I'm going to fight and beat this," Kevin Jr. wrote on Instagram. "She fought to the end and today she's at peace. I love my mother forever and this hurts so much but I'm at peace knowing she's isn't in pain anymore."