An 18-Year-Old Saw Her Mom, Aunt, And Uncle In DC In A Video — So She Named Them
Many families have been torn apart by politics and social unrest in the Trump era. Here's one teen's story.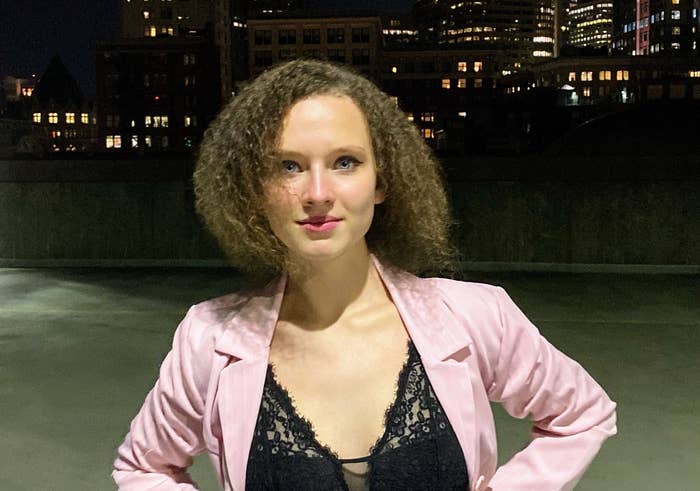 Helena Duke, 18, thought it was odd when her mom shut off her location on a phone-tracking app that they share earlier this week. Her mom, Therese Duke, had told her vaguely that she was taking Helena's aunt for a procedure. But Helena suspected that her Trump-supporting mom may have secretly traveled to Washington, DC, for the delusional last-ditch "Stop the Steal" rally.
On Thursday morning, Helena's cousin had sent her a viral video of a physical encounter on the streets of DC filmed Tuesday, the night before the Capitol was raided.
Watching the clip, Helena identified her mom, her aunt Annie Lorenz, and her uncle Richard Lorenz as part of a group of white people confronting a Black woman who had hit Therese in the face after she had tried to grab her.
"My initial reaction was more like, Oh my gosh, I was right. I was actually right about them being there," Helena told BuzzFeed News. "It was very surreal because it was an insane video, first of all, and then it was the revelation that, Oh, that's my mother. That's her."

The Black woman in the video had tweeted that a group of five people were harassing her for a long time and had tried to take her belongings from her hands and her pockets. (She declined to comment on the incident to BuzzFeed News without legal representation. Helena's family members did not respond to emails and calls requesting comment.)
Stunned to see her mom, Helena decided to tweet about the video and identified her family members as the people in it. "hi mom remember the time you told me I shouldn't go to BLM protests bc they could get violent...this you?" she wrote.