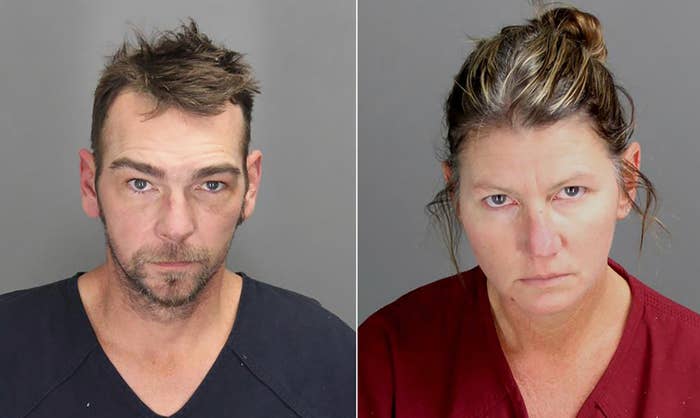 James and Jennifer Crumbley, whose son was convicted of fatally shooting four students at his high school in 2021, can stand trial for involuntary manslaughter, a Michigan court ruled Thursday.
The Appeals Court found that there is sufficient evidence to link the couple's alleged gross negligence to their son's actions on Nov. 30, 2021, and denied their motion to quash the manslaughter charges against them.
Ethan Crumbley, who was 15 at the time, opened fire at Oxford High School, killing four students and injuring seven others, including a teacher. He pleaded guilty to charges of terrorism and murder in October 2022.
In an extraordinary step, Michigan prosecutors also charged the Crumbleys with involuntary manslaughter, accusing them of "contributing" to the incident. Ethan used a gun that his parents bought to commit the shooting, and had repeatedly asked his parents for help as he struggled with his mental health.
In the ruling, the appeals court acknowledged the uniqueness of the case, saying Ethan's actions were "reasonably foreseeable" and that his parents' "actions and inactions were inexorably intertwined."
Evidence established in court shows that the Crumbleys repeatedly ignored and dismissed Ethan's pleas for help with his deteriorating mental health from early 2021. They did not respond to his frantic texts describing apparent hallucinations in the house on several occasions, and Ethan told his friend that they refused his request for medical help; instead, he said, his father gave him some pills and told him to "suck it up." He also said that he wanted to call 911 for help, but decided not to because it would anger his parents.
In November 2021, Ethan accompanied his dad to buy a 9mm handgun, and then went to a shooting range with his mom the next day. He posted about the purchase and the shooting range trip on Instagram.
The Crumbleys also dismissed concerns from teachers and school officials about Ethan's behavior the day before and on the day of the shooting. They declined a school official's recommendation that Ethan, who was caught drawing violent imagery in class, seek immediate medical care on the morning of the shooting, instead leaving him at school.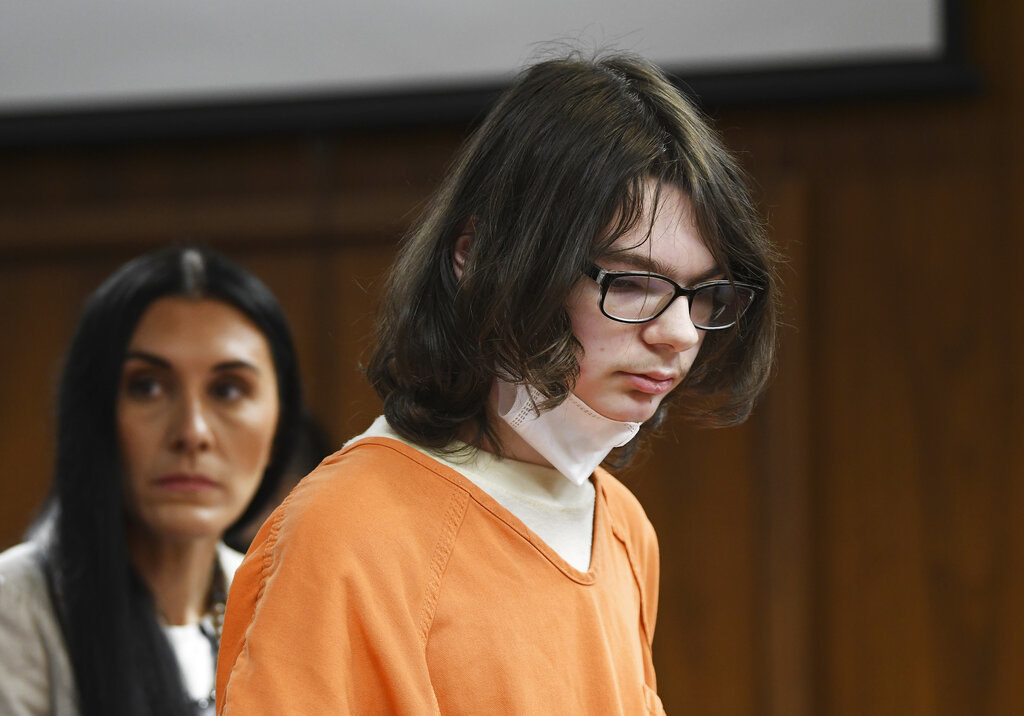 The Crumbleys were initially considered fugitives when they did not show up for their arraignment on Dec. 3, 2021. They were arrested the next morning in a warehouse building in Detroit after local law enforcement, the FBI, and the US Marshals Service launched an exhaustive search.
The Crumbleys were slated to go on trial in January this year. But the state Supreme Court suspended the case in November, asking the Court of Appeals to consider whether there was probable cause to charge the Crumbleys with involuntary manslaughter.
The appellate court ultimately decided there was.
"Our legal system does not, nor should it, criminally punish people for subpar, odd, or eccentric parenting, or require that children be deprived of any instrumentality that otherwise is legal to possess and use," judge Michael J. Riordan noted in a concurring opinion. "However, before us is the unusual case. [Ethan Crumbley] was extraordinarily troubled, yet defendants nonetheless provided him with a handgun and, despite having discrete, disturbing evidence that [Ethan Crumbley] contemplated harming others, did nothing when confronted with that evidence."