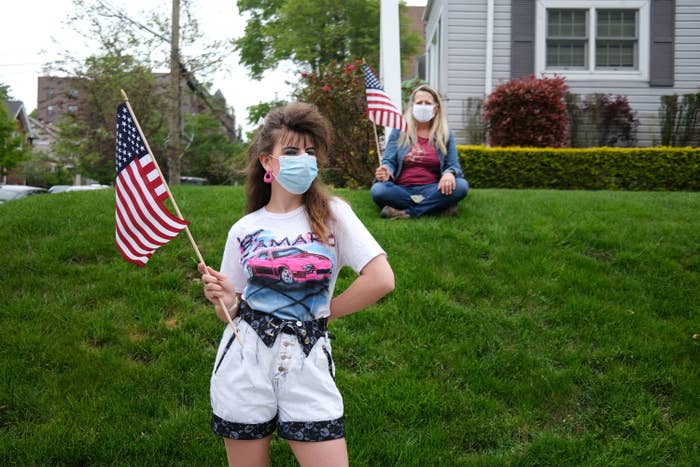 The journalists at BuzzFeed News are proud to bring you trustworthy and relevant reporting about the coronavirus. To help keep this news free, become a member and sign up for our newsletter, Outbreak Today.
As parts of New York state embark on phase one of reopening, Gov. Andrew Cuomo said Thursday he will sign an executive order allowing businesses to deny entry to customers who are not wearing a mask or a face covering.
"We've made [masks] mandatory in public settings, public transportation, et cetera," he said at his daily coronavirus press briefing. "But when we're talking about reopening stores and places of business, we're giving the store owners the right to say, 'If you're not wearing a mask, you can't come in.'"
New Yorkers are already required to wear a face mask in public when social distancing is not possible, but Cuomo's order would allow businesses that are open in a limited capacity to boot customers who aren't wearing a face covering.
The state has a four-phase reopening plan for regions that meet specific benchmarks. Phase one allows the reopening of construction and manufacturing industries, agriculture, and wholesale supply chains. Retail stores are also allowed to open, though only to offer curbside pickup, or in-store pickup and drop-off.
New York is not the first state to allow businesses to prohibit customers without face masks. Puerto Rico Gov. Wanda Vázquez similarly ordered businesses to deny entry to those without face coverings in early April. And as of this week, Virginians are also required to wear masks inside stores, businesses, and public transportation, as well as anywhere where crowds can gather, with some exceptions.
But Cuomo's order more explicitly grants shop owners the ability to exercise control over their operations, rather than implement the requirement through a top-down governmental approach. He said it will "reduce conflict" between business owners and customers.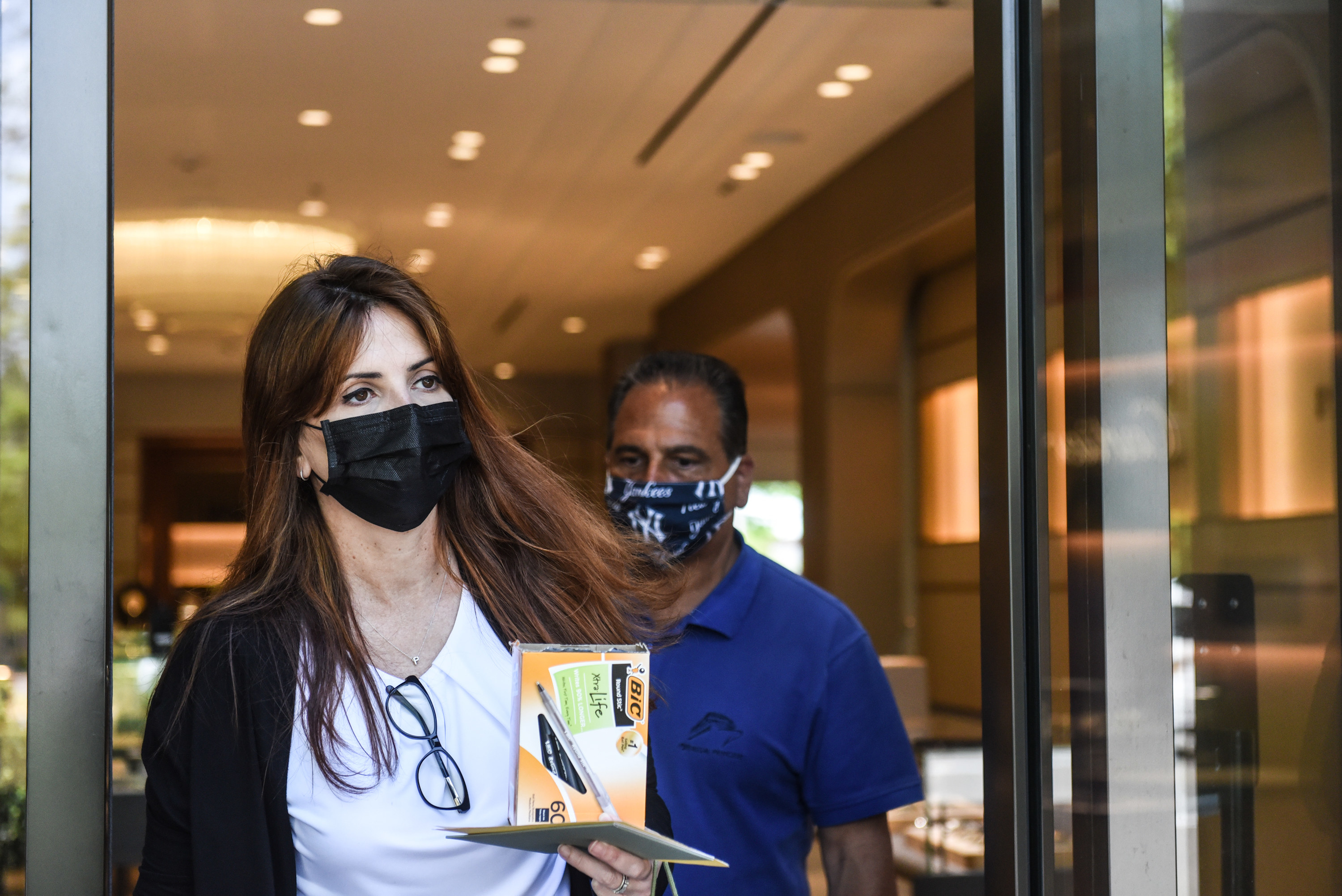 Cuomo has repeatedly emphasized the importance of wearing masks or face coverings outside the home, and did so again on Thursday, calling them "amazingly" and "deceptively effective."

He said store owners who decide to open for pickups or drop-offs have a right to protect themselves and others in the store.
"You don't want to wear a mask? Fine," he said. "But you don't have the right to then go into that store if that store owner doesn't want you to."
New York state has 364,965 confirmed coronavirus cases to date, and 29,484 known deaths. It remains the state with the highest number of COVID-19 cases, though the number of new cases daily has consistently declined in the past two weeks.
The US coronavirus death toll surpassed 100,000 on Wednesday, the most recorded deaths from the virus in the world.