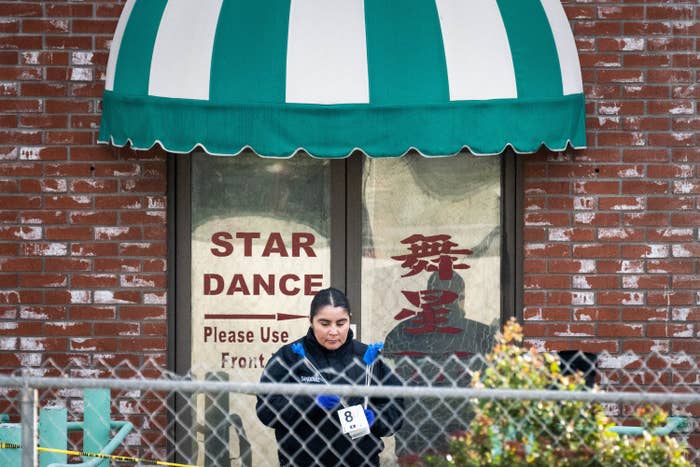 On the eve of Lunar New Year, a shooter opened fire on Star Ballroom Dance Studio in the majority–Asian American city of Monterey Park, California, killing 11 people and injuring 10 more.
The death toll could have been much higher if not for the actions of a 26-year-old man at a second dance studio in nearby Alhambra, where the suspect traveled after the shooting at Star Ballroom.
Brandon Tsay, whose family owns Lai Lai Ballroom & Studio, disarmed the shooter by lunging at him and grabbing the semiautomatic weapon off his hands when he entered the building.
In an interview with Good Morning America, Tsay said he was watching the dancers in the ballroom when he heard the front door closing and the sound of metal clinking together as the suspect reloaded his weapon.
Tsay turned around and saw the shooter. "My first thought was I was gonna die here," he said.
"Something came over me. I realized I needed to get the weapon away from him," he told GMA. "I needed to take this weapon, disarm him, or else everybody would have died."
The way the suspect looked and the weapon he was holding made Tsay believe that he was searching for targets, Tsay told the New York Times.
"How it was built and customized, I knew it wasn't for robbing money," Tsay said of the weapon. "From his body language, his facial expression, his eyes, he was looking for people."
He lunged at the shooter and grabbed the weapon, and surveillance video shows a violent struggle between them ensued. Tsay told GMA that the suspect hit him across his face and on the back of his head, but he managed to wrest the weapon from the shooter and point it at him.
Tsay thought the man would flee, but he stood there "contemplating whether to fight or to run away," he said.
"I really thought I would have to shoot him if he came at me," Tsay said. "This is when he turned around and walked out the door."
Police said two men helped disarm the shooter, but surveillance video shows Tsay struggling with the suspect alone. The identity of the second person police referred to is unclear.
A computer coder who works at Lai Lai's ticketing desk several days a week, Tsay said he was shocked by the confrontation.
"I was shaking all night. I couldn't believe what happened," he said. "After waking up, I noticed there was bruising over my body. My face has a bruise across the nose, and the back of my head has some bruising."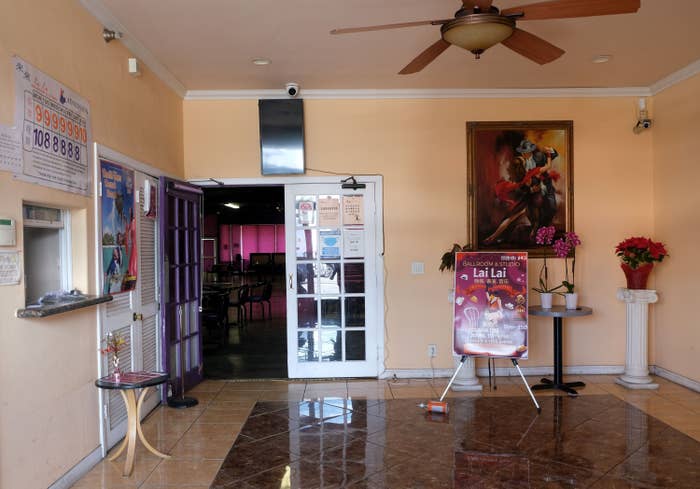 The Saturday night shooting has left the community distraught. Monterey Park is known as America's first suburban Chinatown, and more than 65% of the population is Asian, according to the city's data.
The eve of Lunar New Year is a significant time for the festivities, when families come together for a reunion dinner. Earlier that day, Monterey Park had put on a New Year celebration for residents.
The shooter was identified as 72-year-old Huu Can Tran, whose ex-wife told CNN was a regular at Star Ballroom. Tran was still at large the next day but was found dead after a self-inflicted gunshot wound on Sunday when police approached his vehicle in the city of Torrance, about 30 miles away from Monterey Park.
Police intially said that 10 people had died in the shooting. On Monday, LAC + USC Medical Center announced that one of the four injured victims being treated at its hospital had "succumbed to their extensive injuries."
Some witnesses have shared harrowing accounts of the shooting at Star Ballroom.
A woman who identified herself to ABC7 as Shally had two friends die that night.
Shally was dancing with her longtime dance partner and friend when the shooter entered the room and opened fire. They hid under a table together.
After the shooter left, Shally said she tried to wake her dance partner. She saw her hands covered in blood and realized that he had been shot in the back and died.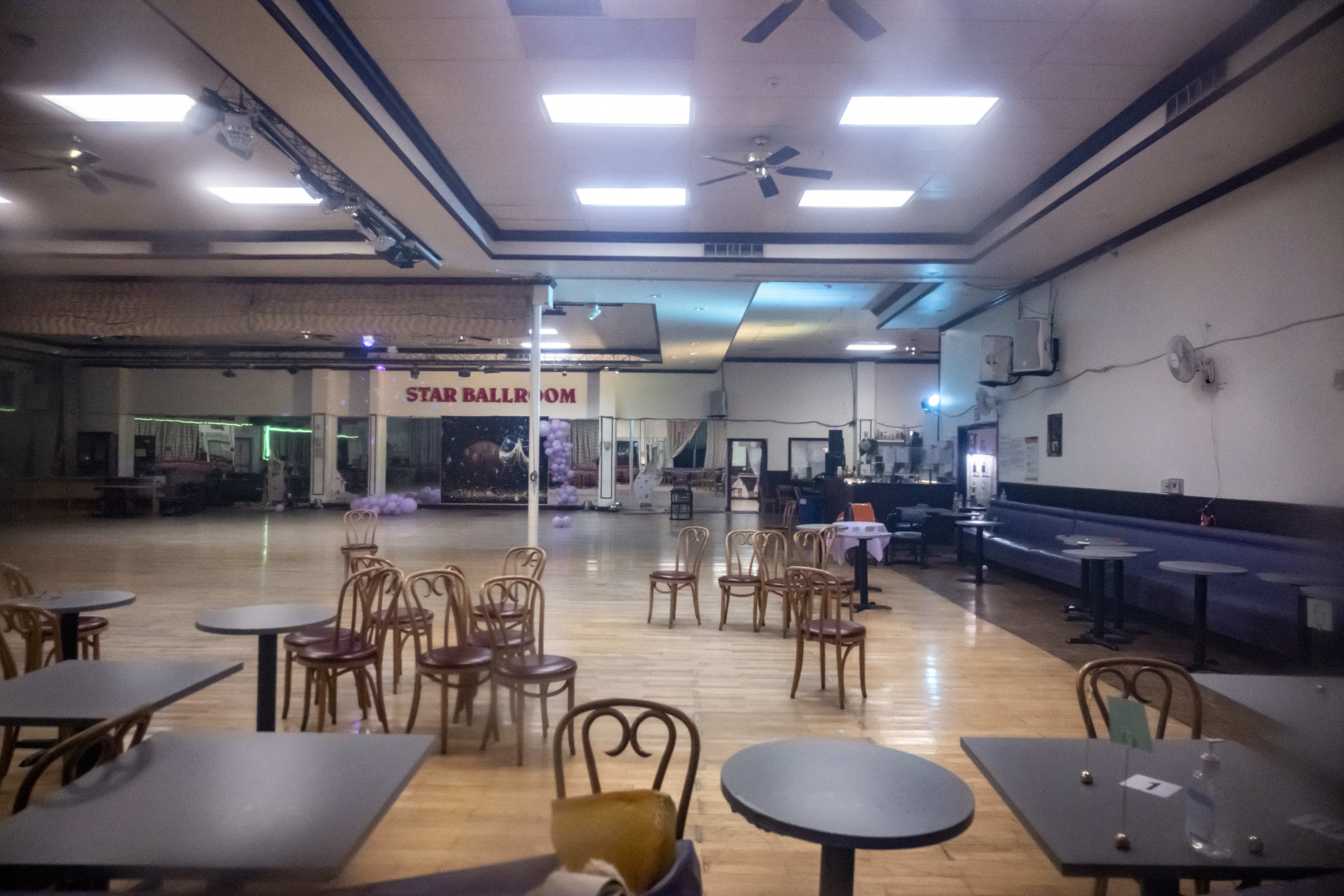 Shally said she thought the shooting was over after the first round of gunfire, but the shooter reloaded his weapon and continued firing.
Her dance partner, a 62-year-old Asian man whom she declined to identify, was also friends with her husband, she told ABC7. They had gone out dancing every week for the past 10 years or so.
Ming Wei Ma, the owner and a dance instructor at Star Ballroom, was identified by witnesses as one of the people who died.
"Mr. Ma, who is very beloved and respected in the dance community and he's been doing that for over 20 years," his friend Eric Chen told ABC7. "He was trying to stop the shooter and he passed away."