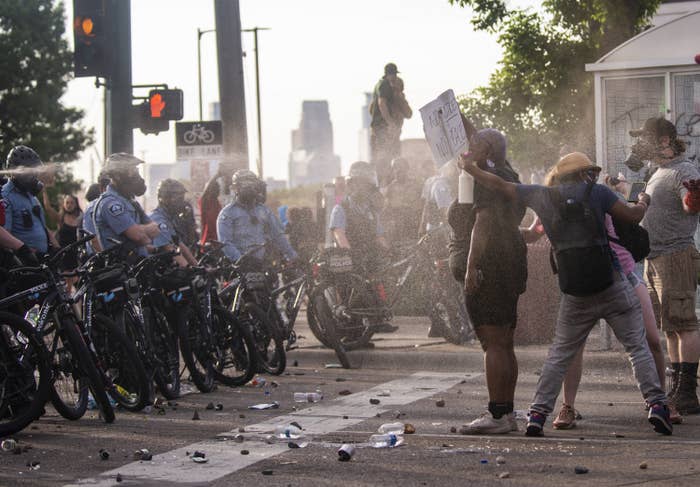 Protests in Minneapolis over the death of George Floyd turned violent Wednesday evening with police firing tear gas and rubber bullets as some protesters rioted and looted stores.
Hundreds gathered near the Minneapolis 3rd Police Precinct in the afternoon for a second day of protests. But the scene soon turned chaotic with police setting off flash-bang grenades and firing tear gas and rubber bullets into the crowd to disperse protesters.
An AutoZone store was set on fire by angry demonstrators, and several other businesses were also destroyed or damaged amid the chaos.
Some people began looting shops in the area, including a Target and a Foot Locker.
One man was shot dead outside a pawn shop. Police told local station WCCO they were investigating if he was killed by the store's owner.
Minnesota Gov. Tim Walz urged protesters to leave the area, tweeting Wednesday night that it "has evolved into an extremely dangerous situation."

Mayor Jacob Frey called on the state's National Guard and pleaded with people for their "help in keeping the peace tonight."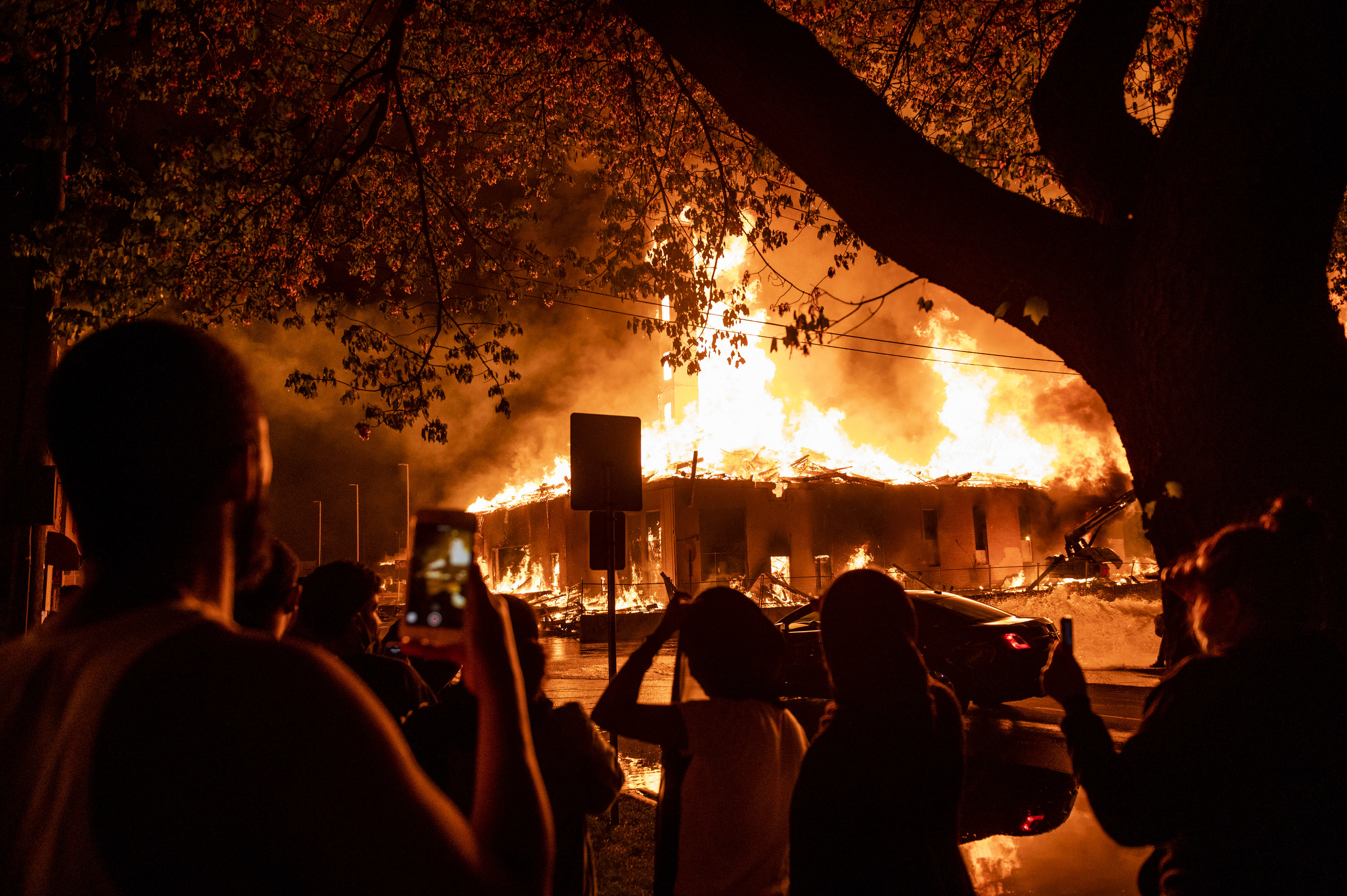 Floyd, a black man, died Monday after a white police officer used a knee chokehold on him as he repeatedly pleaded, "I can't breathe," and became unresponsive.
Experts told BuzzFeed News that the officer's restraint tactic on Floyd was unacceptable and unjustifiable.

Derek Chauvin, the man who put his knee on Floyd's neck, and three other officers at the scene were fired from the Minneapolis Police Department on Tuesday.
Mayor Frey has called for Chauvin's arrest.
The Justice Department said in a statement on Thursday morning that federal officials have made their FBI investigation into the incident "a top priority."