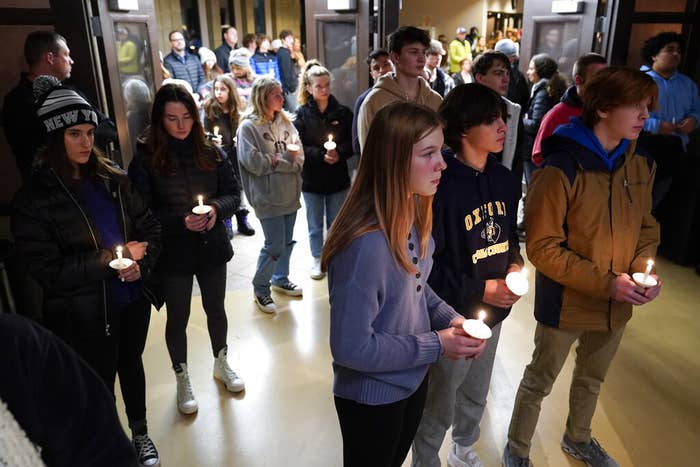 Tate Myre, a player on the Oxford Wildcats football team, was a rising star. He won a regional award from the Michigan High School Football Coaches Association in February, and those who'd seen him in action on the field sang his praises.
On Tuesday, the week after Thanksgiving, 16-year-old Myre was killed in a shooting at Oxford High School in Michigan. Two other students, Hana St. Juliana, 14, and Madisyn Baldwin, 17, also died Tuesday. A fourth student, Justin Shilling, died Wednesday, authorities said. It's unclear how old he was; the sheriff's office said he was 17, while the Oakland County prosecutor said he was 15.
Seven others, including a teacher, were injured. As of Wednesday afternoon, four of those injured remain in the hospital, with at least one still in critical condition, Oakland County Sheriff Michael Bouchard said.
Law enforcement arrested a 15-year-old student and retrieved a loaded semiautomatic handgun from him, Undersheriff Michael McCabe said. It was a weapon his father had purchased just four days ago, on Friday, Bouchard later told reporters.
Officials said the suspect was seen on surveillance video exiting a bathroom with a weapon, but it wasn't clear where he went next. They also praised the school district for having lockdown protocols in place. The situation was one that students and school staffers had prepared for, the undersheriff said, but it was nevertheless deadly. Law enforcement arrested the suspect within five minutes of the first 911 call. In that time, several students were either fatally or critically injured.
Bouchard said the deputies who apprehended the suspect saved "what potentially could have been seven more victims." It is the deadliest school shooting in the US this year, according to Education Week.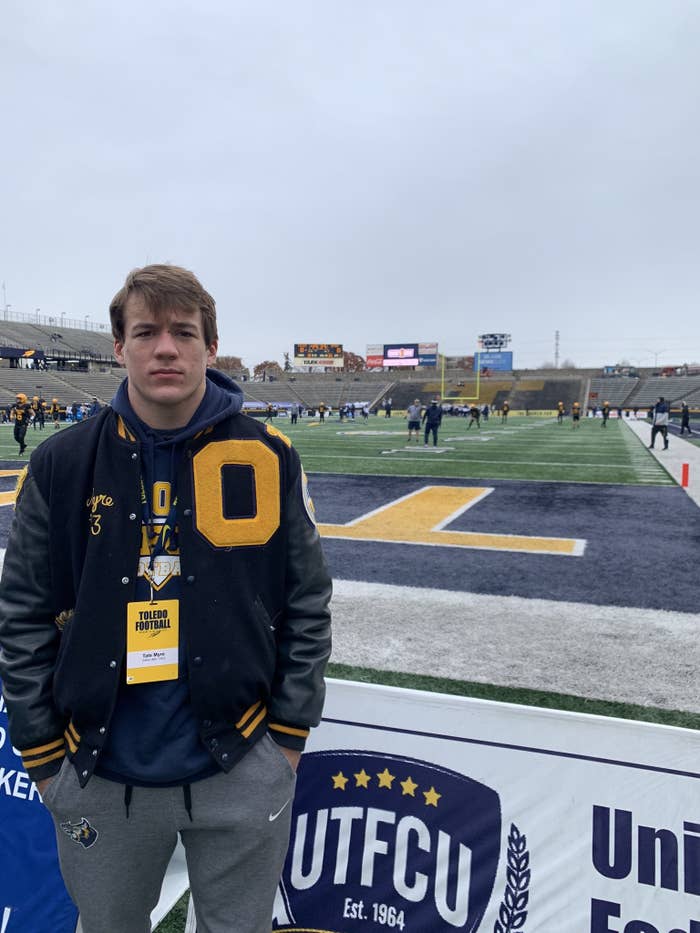 Overnight, as authorities confirmed the identities of the victims, remembrances poured in from classmates and others in the community.
Myre was a "tremendous football player with the brightest of futures," the Wildcats football team said in a tweet. "Tate was a great young man with a bright future and beloved by all."
He had been on the varsity team since his first year and was an honor student. On Saturday, he visited the University of Toledo to watch a game and posted a photo of himself in front of the field.
Myre died in a patrol car on the way to the hospital, Bouchard told reporters. An officer "tried to load him into the car to get him as fast as he could to a hospital, and he expired in the car."
By Wednesday afternoon, a Change.org petition to rename the school stadium to honor Myre had more than 57,000 signatures, with many calling him a "hero" for trying to disarm the shooter before he was killed. Bouchard ​​told BuzzFeed News he could not confirm that detail, citing the ongoing investigation.

Hana St. Juliana, the youngest victim so far, played on the Wildcats volleyball team with other first-year students, according to her social media. She was also a basketball player, Oakland County Prosecutor Karen McDonald said at a press conference Wednesday.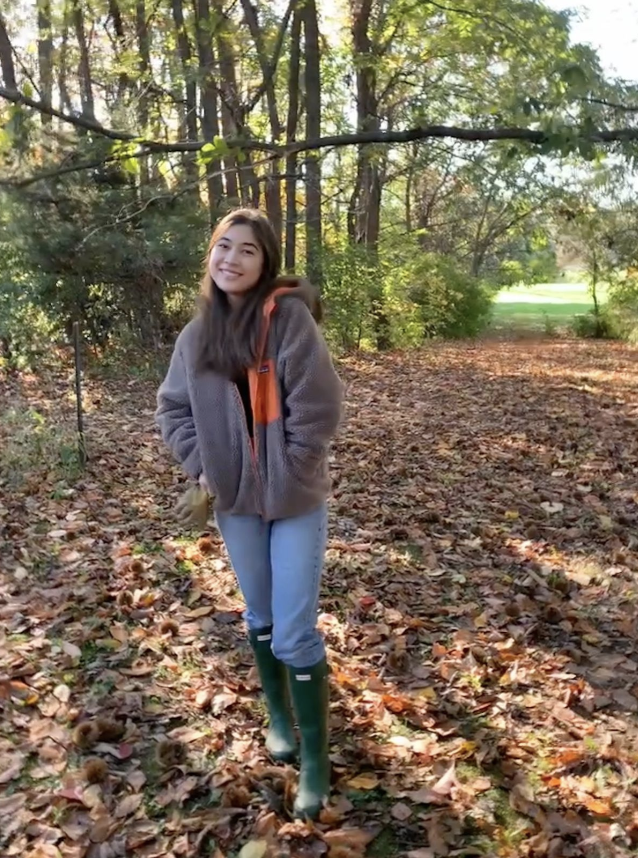 "We will never forget your kind heart, silly personality, and passion for the game," the Oxford High School women's basketball team said in a tweet. The team said that St. Juliana had "stayed dedicated to Oxford Basketball" since sixth-grade camp.

"This season we play for you Hana," the tweet said.
St. Juliana often posted photos of herself with friends in class and at school events. Over Thanksgiving weekend, she shared photos of her family decorating a Christmas tree at home.

"Her father asked me to tell you that she was one of the happiest and most joyful kids," McDonald told reporters.

In a GoFundMe raising money for the family's expenses, Madisyn Baldwin's grandmother described the 17-year-old as a "beautiful granddaughter" who called her "GiGi."

"Today has been absolutely unbelievable for all involved," Jennifer Graves Mosqueda wrote. "This unbelievable tragedy could never be planned for or expected by any of us."
Baldwin was a "talented artist and big sister," McDonald said.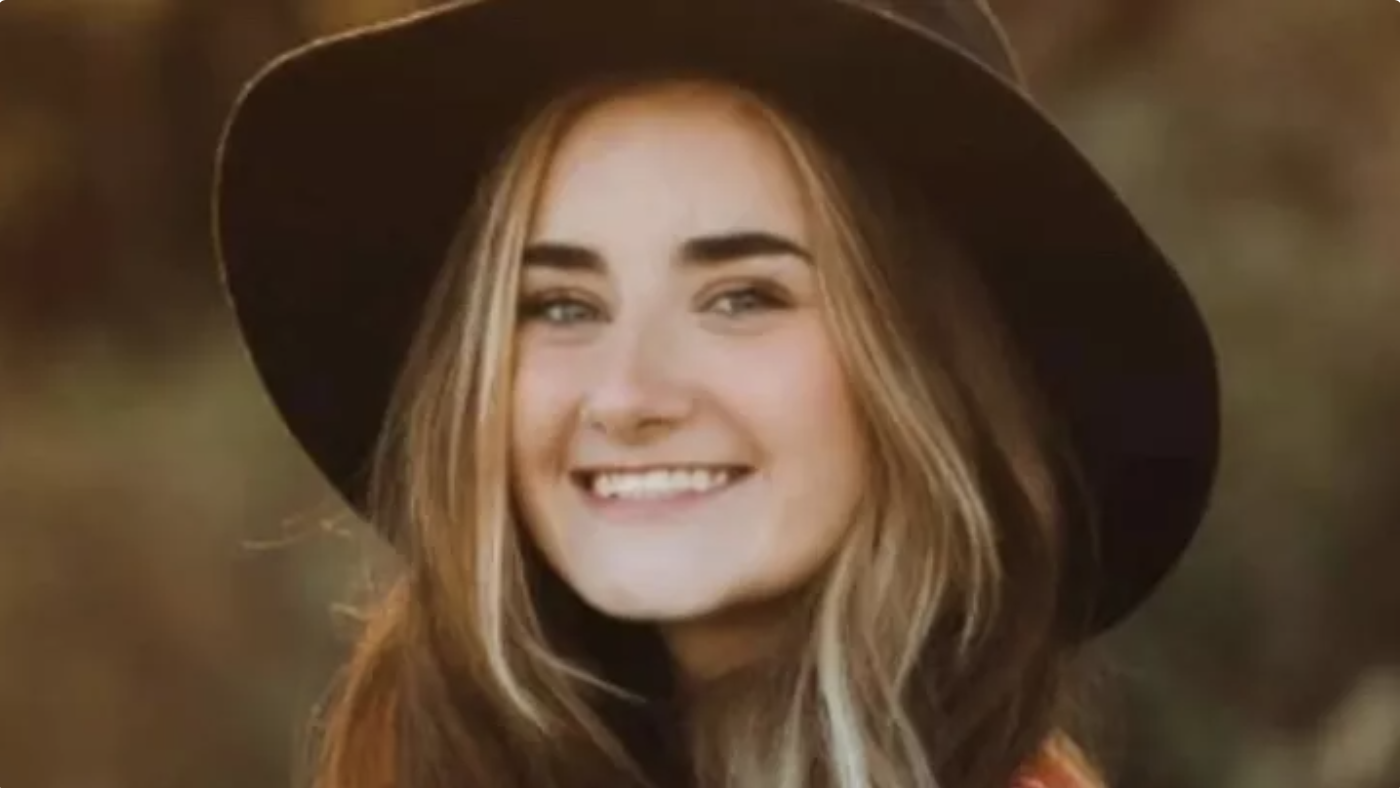 Justin Shilling died at a hospital in Pontiac on Wednesday morning. He was on the Wildcats bowling team during the 2019–2020 season, according to the athletic department roster.

In a statement released Friday, the Shilling family said his death "leaves such a gaping hole in our family that we cannot conceive of life without him."
Shilling was a scholar and lettered athlete who held down three jobs, his family said.
"His potential was boundless in life and yet in death he continues to give of himself as an organ [donor]. We feel the world can't have too much of Justin," they said. "We would just like to send our most sincere condolences to all the families involved in this tragedy and can say assuredly that we DO know your pain."