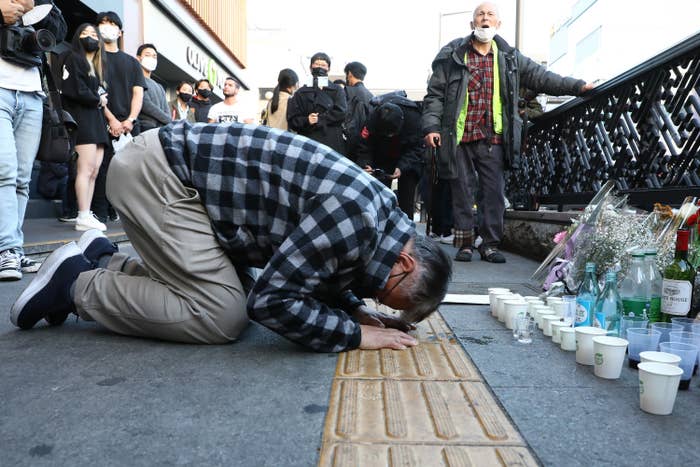 South Korea is in a period of national mourning as the country reels from a horrific crowd crush in Seoul on Saturday night, in which 154 people were killed and 149 others injured.

The Ministry of the Interior and Safety said that 99 women and 55 men were killed. More than 100 people who died were in their 20s, and several dozen were in their 30s. A few teenagers have also been identified among the dead, the ministry said.
"Most of the casualties are young people who are like our daughters and sons, which makes it feel all the more tragic," Seoul Mayor Oh Se-hoon said at a news conference Sunday afternoon.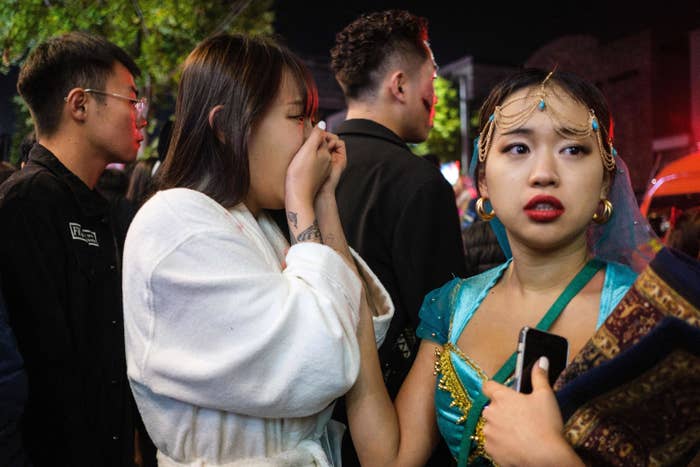 At least 26 foreigners have died, authorities said, including citizens of the US, Japan, Iran, Uzbekistan, China, Sri Lanka, and Norway. The US Embassy in Seoul said that two Americans were among those killed.
Of the 149 people who were injured, 33 sustained serious wounds, including 15 foreign nationals, CNN reported.
The deadly crowd surge happened as an estimated 100,000 people came out to celebrate Halloween in Itaewon, a party district in downtown Seoul popular with young people and foreigners. This year's festivities were the first Halloween celebrations to take place with loosened COVID preventive measures.

Videos posted on social media show a narrow alley tightly packed as the crowd is seen barely able to move. Footage after the surge shows chaos on the streets, with partygoers and medical personnel together performing CPR on people lying on the ground. Photographers then captured the bodies of people who had died from cardiac arrest lined up on the street, covered in sheets and blankets.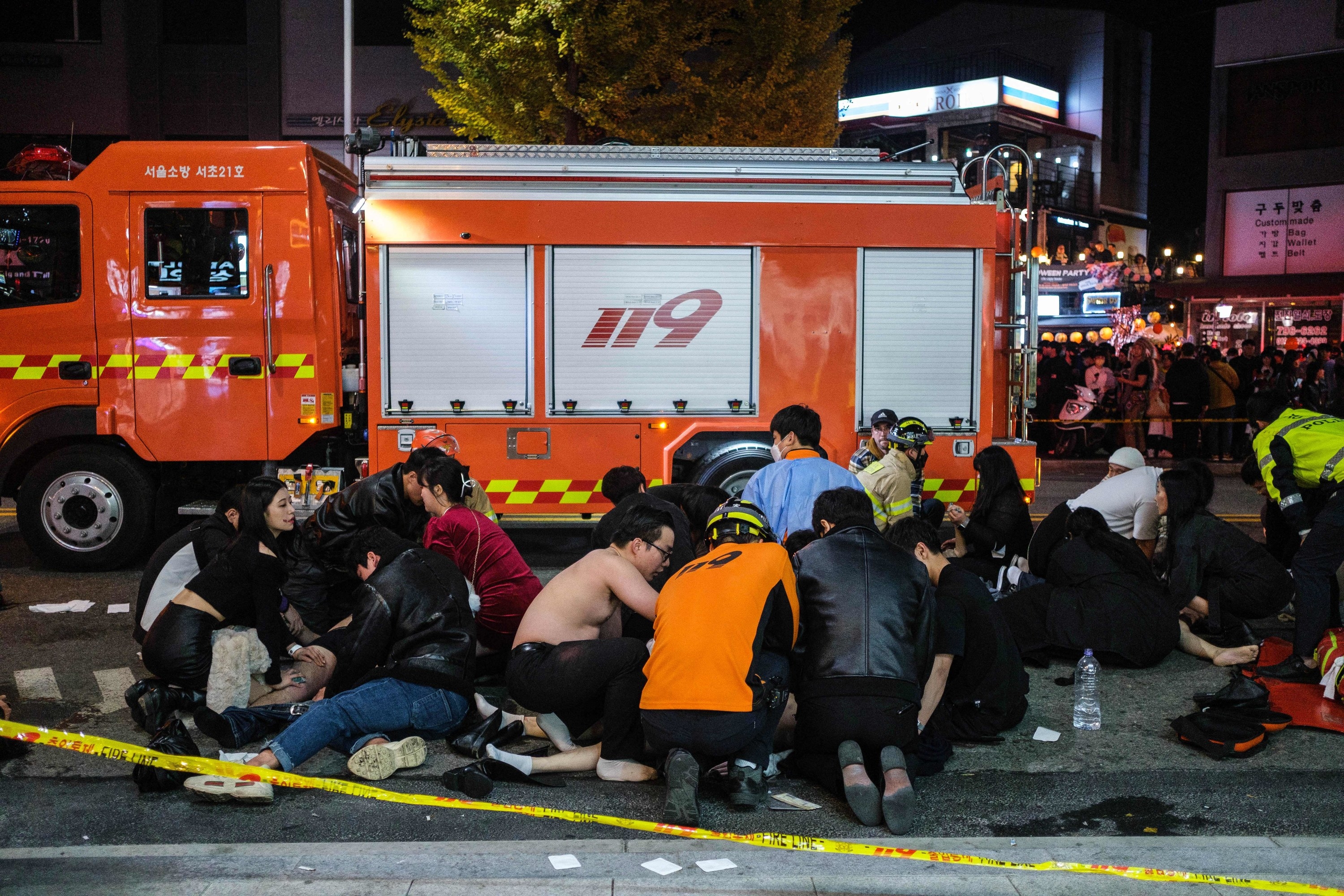 In the early hours of Sunday, as news about the tragedy reached them, families rushed to a nearby community center hoping to hear about their loved ones.
A couple who took a train to Seoul from Daejeon that morning told JoongAng Daily that their daughter's friends called to tell them that they saw her lying on the street and later being carried away.
"The last message I got from our daughter was, 'Dad, I'm going to Seoul for the first time in a long time.' She is 20 years old this year. I just hope she is alive," the father told JoongAng Daily.
It's unclear what caused the crowd surge. South Korean President Yoon Suk Yeol, who went to Itaewon to assess the scene Sunday, has called for an investigation.

Nuhyil Ahammed, 32, told the BBC that he was in the crowd and there was nothing anyone could do to escape or help others.

"I couldn't sleep last night," he told the BBC on Sunday. "I can still see people dying in front of me."