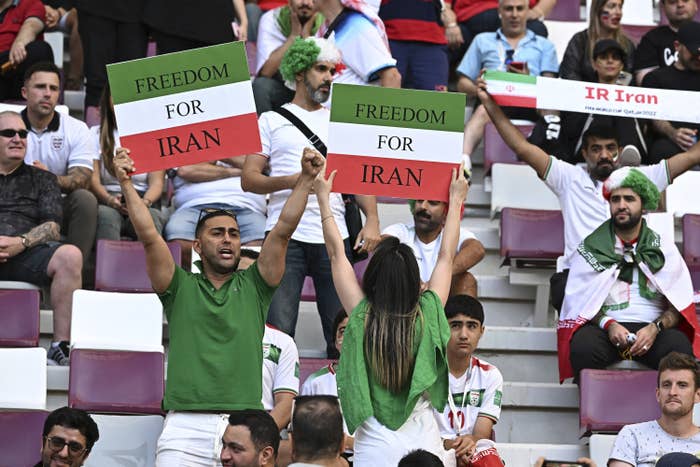 Iranian soccer players and fans openly defied the country's besieged Islamist regime at the World Cup on Monday, staging bold protests in solidarity with anti-government demonstrations even in the face of potentially deadly consequences.
The Iranian national team stayed silent as their national anthem played before its first group match against England. Video posted on social media also shows Iranian fans in the crowd booing loudly as the national anthem plays.
More than 400 people — including at least 58 minors — are estimated to have been killed by security forces since protests began in September over Mahsa Amini's death. Amini, a 22-year-old Kurdish woman, was arrested for wearing her hijab improperly and later died in the custody of the morality police. Her death sparked wide-scale protests against the oppression of women in Iran, and morphed into wider discontent and anger toward the regime.

The Iranian national team had previously faced criticism in their home country for meeting with President Ebrahim Raisi, a hardline extremist, before leaving for Doha. Under Raisi's watch, the morality police have been emboldened and security forces have cracked down violently on protesters.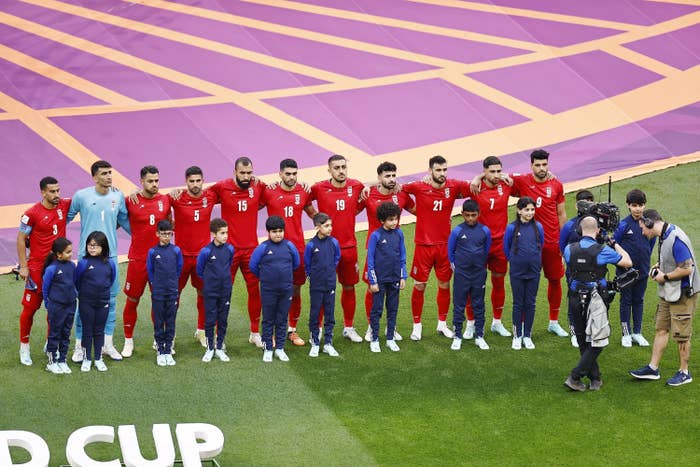 Ahead of the team's first match on Monday, however, their captain, Ehsan Hajsafi, expressed his condolences to the families of people who have been killed by government forces and publicly voiced his support for the protesters.

"We have to accept that conditions in our country are not right. Our people are not happy," Hajsafi, who plays for AEK Athens, said at a pre-match conference. "We are here, but it does not mean that we should not be their voice or we must not respect them.
"Whatever we have is for them and we must fight, we must perform the best we can," he added. "I hope conditions change as to the expectations of the people."
Expressions of solidarity were also seen in the stands, where fans held up protest signs that read "woman, life, freedom" and photos of protesters killed by security forces.
Although England routed Iran 6–2, the protests at the match carried weight for Iranian fans, especially for women, who are barred from watching soccer matches at home.
The 2022 World Cup kickoff has been overshadowed by controversies involving FIFA's decision to award host duties to Qatar, despite the country's sordid human rights record.

The smallest nation in history to host the World Cup, Qatar has spent 12 years building the infrastructure to support the massive international sporting event. Its government has faced intense criticism for its treatment of migrant laborers — who make up about 90% of the country's population — and its draconian anti-LGBTQ stance.
Last year, the Guardian calculated that at least 6,500 migrant workers, most of whom worked on World Cup infrastructure projects, have died since 2010.
"Migrant workers were indispensable to making the World Cup 2022 possible, but it has come at great cost for many migrant workers and their families who not only made personal sacrifices, but also faced widespread wage theft, injuries, and thousands of unexplained deaths," Rothna Begum, a senior researcher at Human Rights Watch, said in a statement.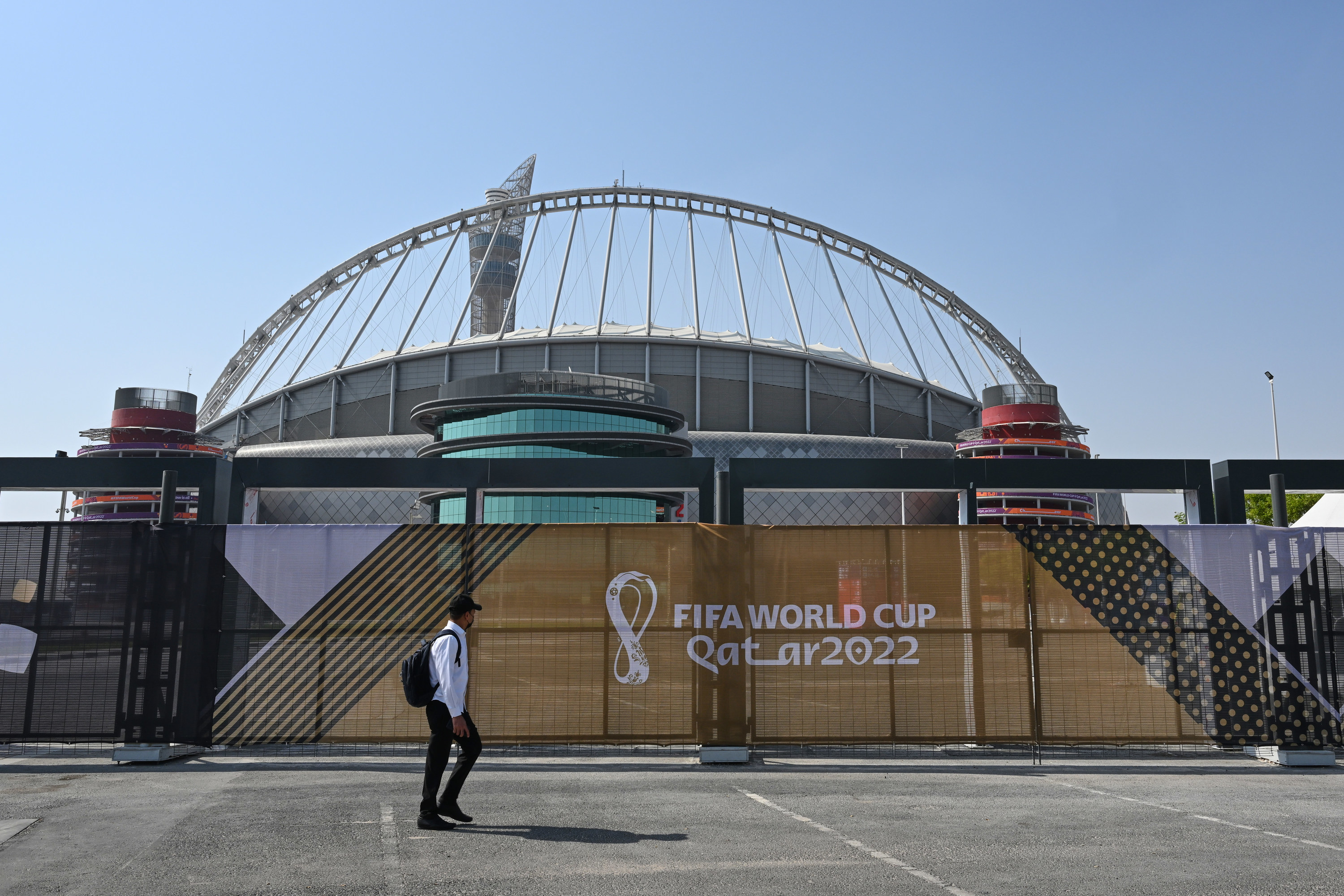 FIFA has tried to forge on with the World Cup even as it deals with the barrage of criticism.
On Monday, seven European countries ditched plans to wear a rainbow armband signaling anti-discrimination and inclusion after FIFA threatened to punish them for it, including handing them automatic yellow cards.
The captains of England, Wales, Belgium, Denmark, Germany, the Netherlands, and Switzerland had planned to wear OneLove rainbow armbands during their matches. But their respective soccer associations later said in a joint statement they were "unable" to do so anymore because of FIFA's threats.
"We were prepared to pay fines that would normally apply to breaches of kit regulations and had a strong commitment to wearing the armband," the associations said. "However, we cannot put our players in the situation where they might be booked or even forced to leave the field of play."
On the eve of Sunday's opening match, FIFA President Gianni Infantino hit back at critics in an outrageous speech in which he claimed to understand discrimination against marginalized groups because, as a child, he was bullied for having red hair and freckles.

"Today, I feel Qatari. Today, I feel Arab. Today, I feel African. Today, I feel gay. Today, I feel disabled. Today, I feel a migrant worker," Infantino said. "Of course, I am not Qatari, I am not an Arab, I am not African, I am not gay, I am not disabled. But I feel like it, because I know what it means to be discriminated, to be bullied."