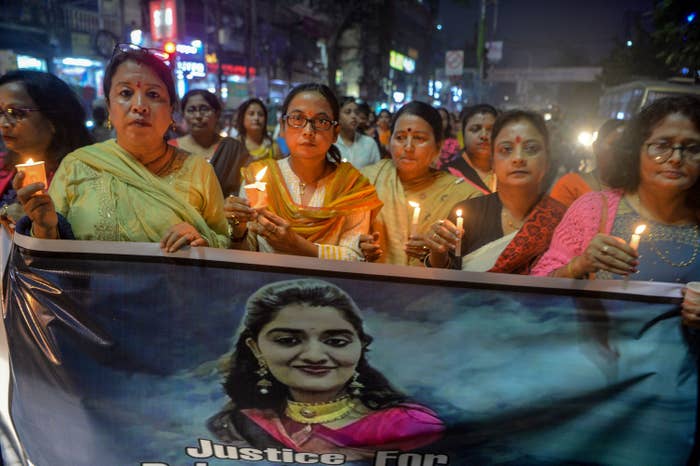 Protests erupted outside the Indian city of Hyderabad on Saturday after police arrested four men accused of raping and killing a 27-year-old woman and then burning her body.
According to the Indian Express, police believe the men deflated a tire on her parked vehicle at a toll plaza in Shamshabad, a village outside Hyderabad; when she returned to the car, they offered to help her and attacked her.
Police say the men brought the woman, a veterinarian, to an empty lot and took turns sexually assaulting her, the Times of India reported. Police believe she died by suffocation and the men then transported her body in a truck to a highway underpass, where they set her on fire.
The incident took place on Wednesday. R. Venkatesh, the inspector for the Shamshabad Police Station, told CNN that officials arrested the four men, who confessed to raping and killing the woman.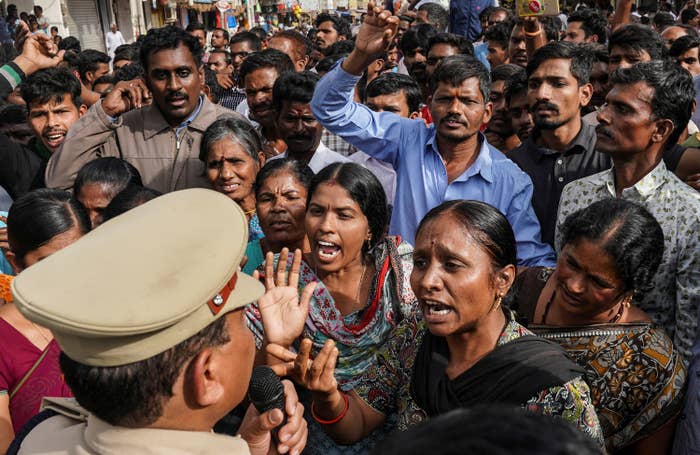 Thousands of people surrounded the police station in Shamshabad on Saturday, demanding that the four men be handed to the crowd, Reuters reported. The woman's mother told the Times of India, "My daughter was very innocent. I want the accused to be burned alive."

Officials did not identify the woman per laws protecting the anonymity of sexual assault victims.
Rekha Sharma, the chair of the National Commission for Women in India, tweeted that the organization "won't leave any stone unturned till these perpetrators get the punishment they deserve."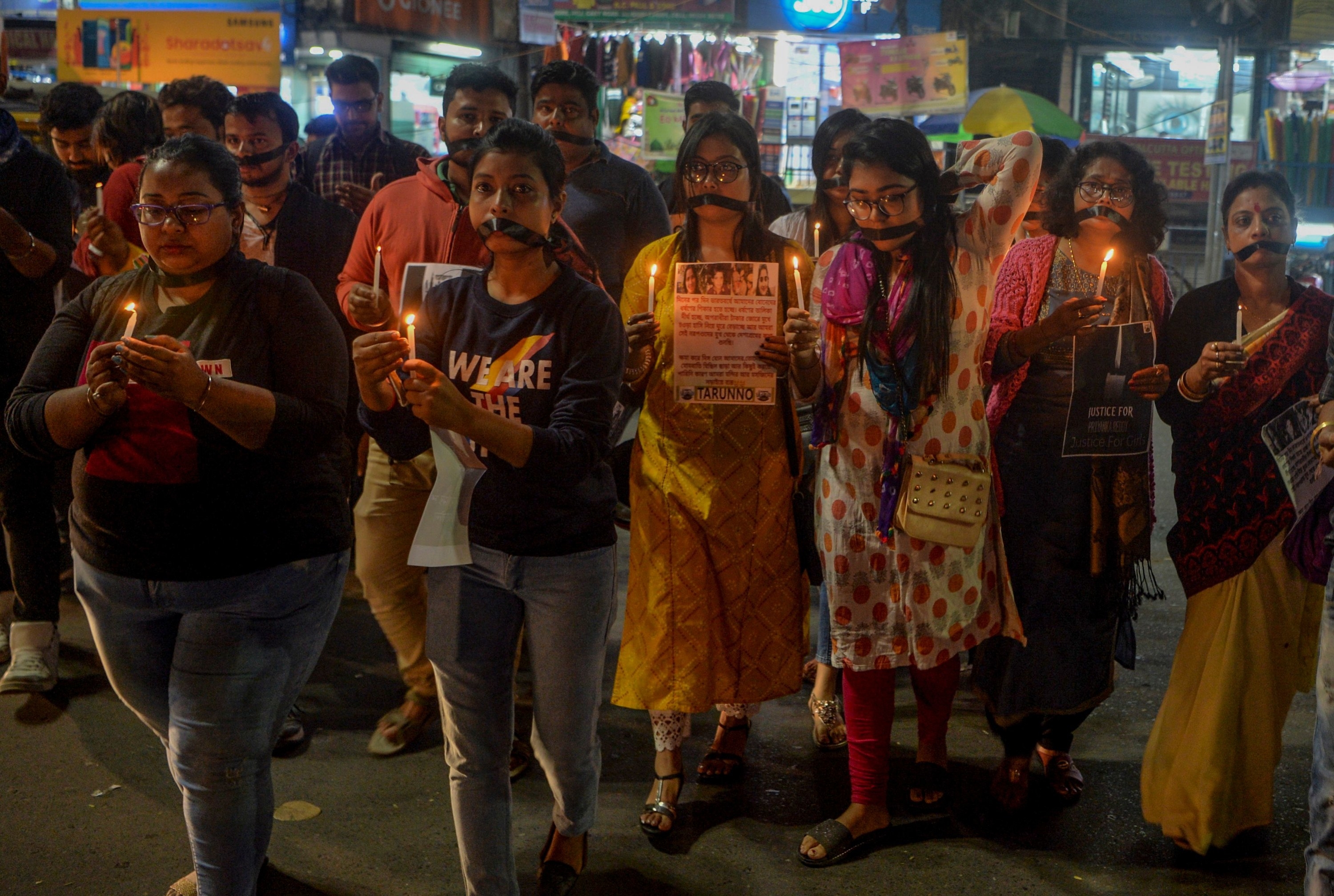 The brutal incident echoes the 2012 gang rape of a woman on a bus in Delhi.

Jyoti Singh, 23, was traveling with a male friend on the bus when she was raped by six men. Her friend was beaten up, and they were thrown out of the vehicle. Singh died of her injuries weeks later.
Four of the men found guilty in the Delhi rape case were sentenced to death, and the India Supreme Court last year upheld their sentences.