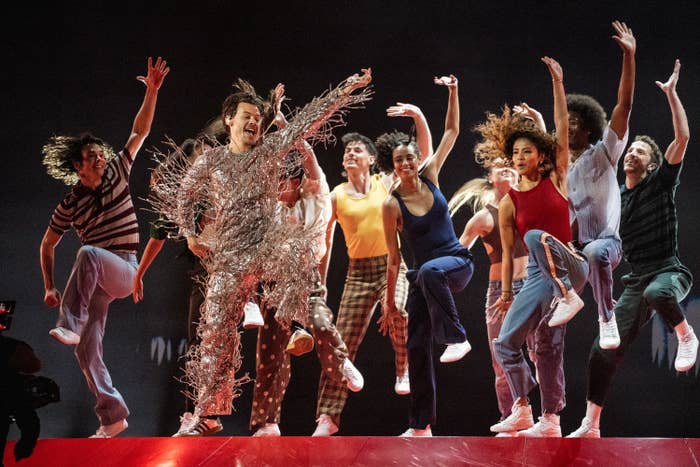 Harry Styles's performance at the Grammys on Sunday didn't go exactly as planned.
When the curtains opened and the performance began, the turntable set the dancers were on started rotating the wrong way, dancer Brandon Mathis said Monday in an Instagram story, which was later reposted by a Styles fan account.
"Freaking all of us out on live television, and there was nothing we could do to stop it," he said.
"So after a week of rehearsing this piece perfectly going this way," Mathis said, drawing a circle with his hand, "the moment it's time to perform, it starts going this way," drawing a circle in reverse.
"We had to troubleshoot and try to do a complete piece in reverse. Talk about professionalism," Mathis added.
A source with the Recording Academy confirmed to BuzzFeed News that there was a machine malfunction with the turntable.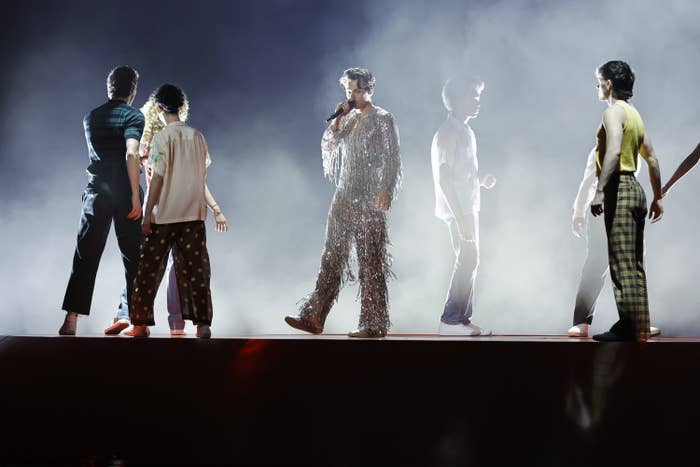 Several other dancers also expressed gratitude for the group's ability to work through the mishap in real time.
"I am so proud of all of us. Even with the technical difficulties everyone remained calm and delivered," dancer Zach Greene wrote on Instagram.
Sarah Silverblatt-Buser, another dancer, also wrote on Instagram that they "held it DOWN in the face of major** technical issues."
Styles, who won Best Pop Vocal Album and Album of the Year, was criticized by viewers at home for parts of the performance. His singing sounded off-key at times, and some pointed out that he looked tired.
However, in a TikTok post by a dancer named Dexter that was reposted by Pop Base on Twitter, they note that "Harry did his best to be able to walk and reverse everything while he was singing."
Dexter also addressed critics of the performance, saying, "We were just trying to fucking stay standing."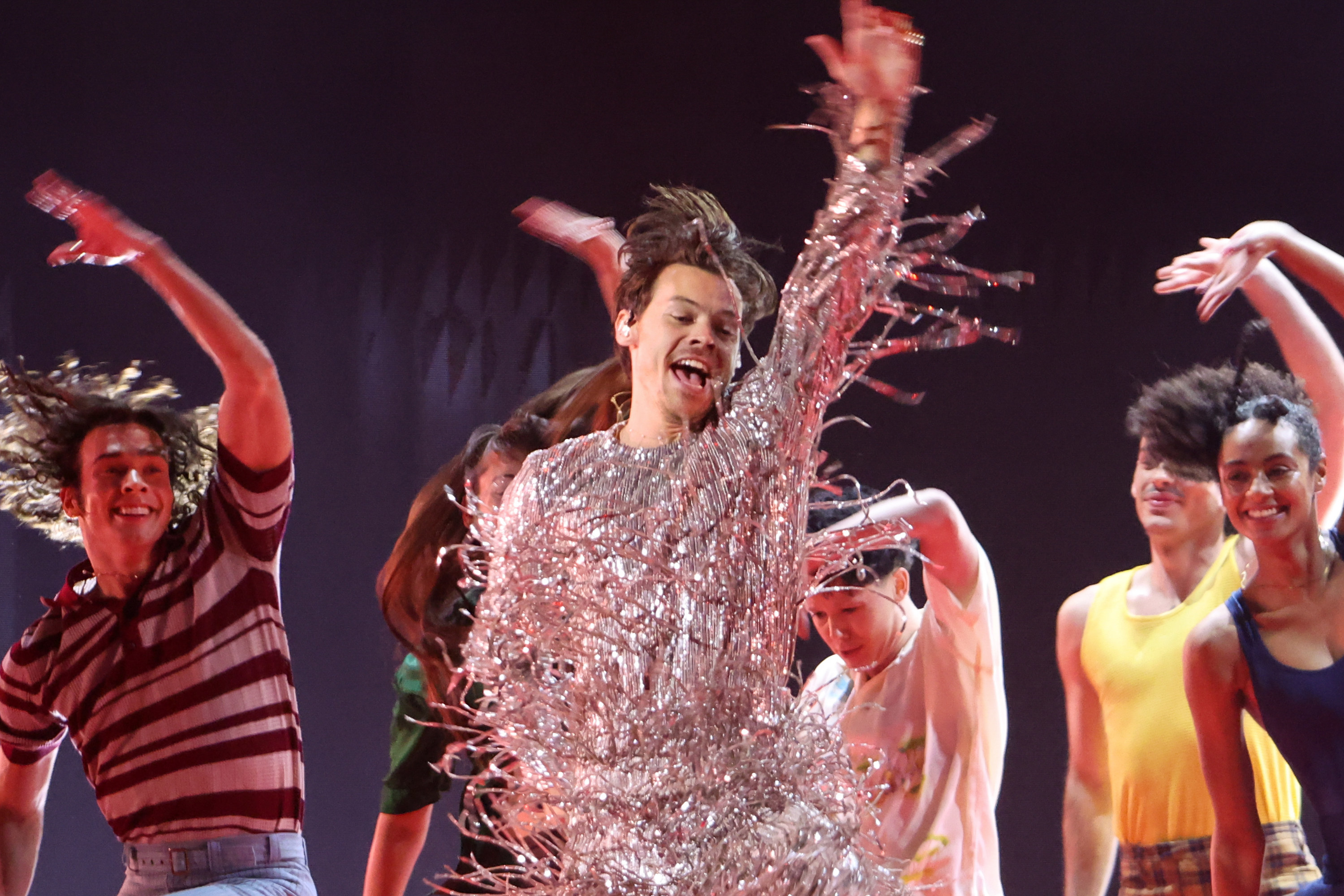 Styles's management team and several dancers did not respond to requests for comment. Mathis declined to comment.