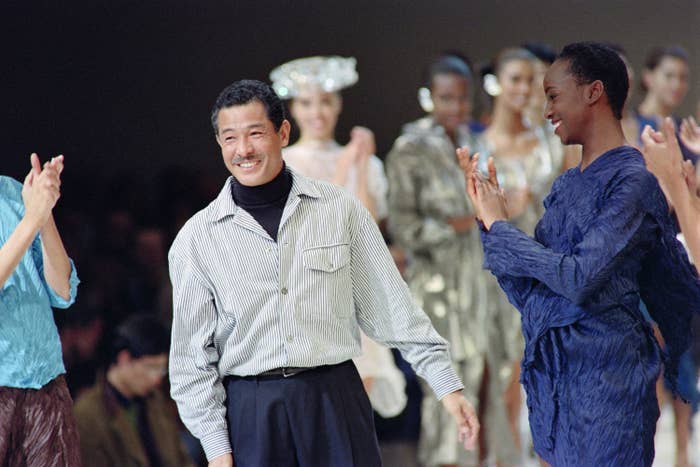 Issey Miyake, a Japanese fashion designer beloved for his iconic pleated garments and innovative styles, died on Aug. 5 of liver cancer, the Miyake Design Studio announced Tuesday. He was 84.
Born in Hiroshima, Japan, Miyake studied art in Tokyo before moving to Europe and the US for fashion design. He was known for melding technology and art, fashioning, most famously, his accordionlike, machine-washable pleats using a patented "garment pleating" process. He also created a range of clothing and accessories, as well as a fragrance brand.
His pleated clothing line, Pleats Please, was launched independently in 1993. The line became popular in recent years with a younger crowd who was drawn to its elegance and resilience, as the Wall Street Journal reported.

The designer had a superfan in Steve Jobs, whose signature turtlenecks were created by Miyake.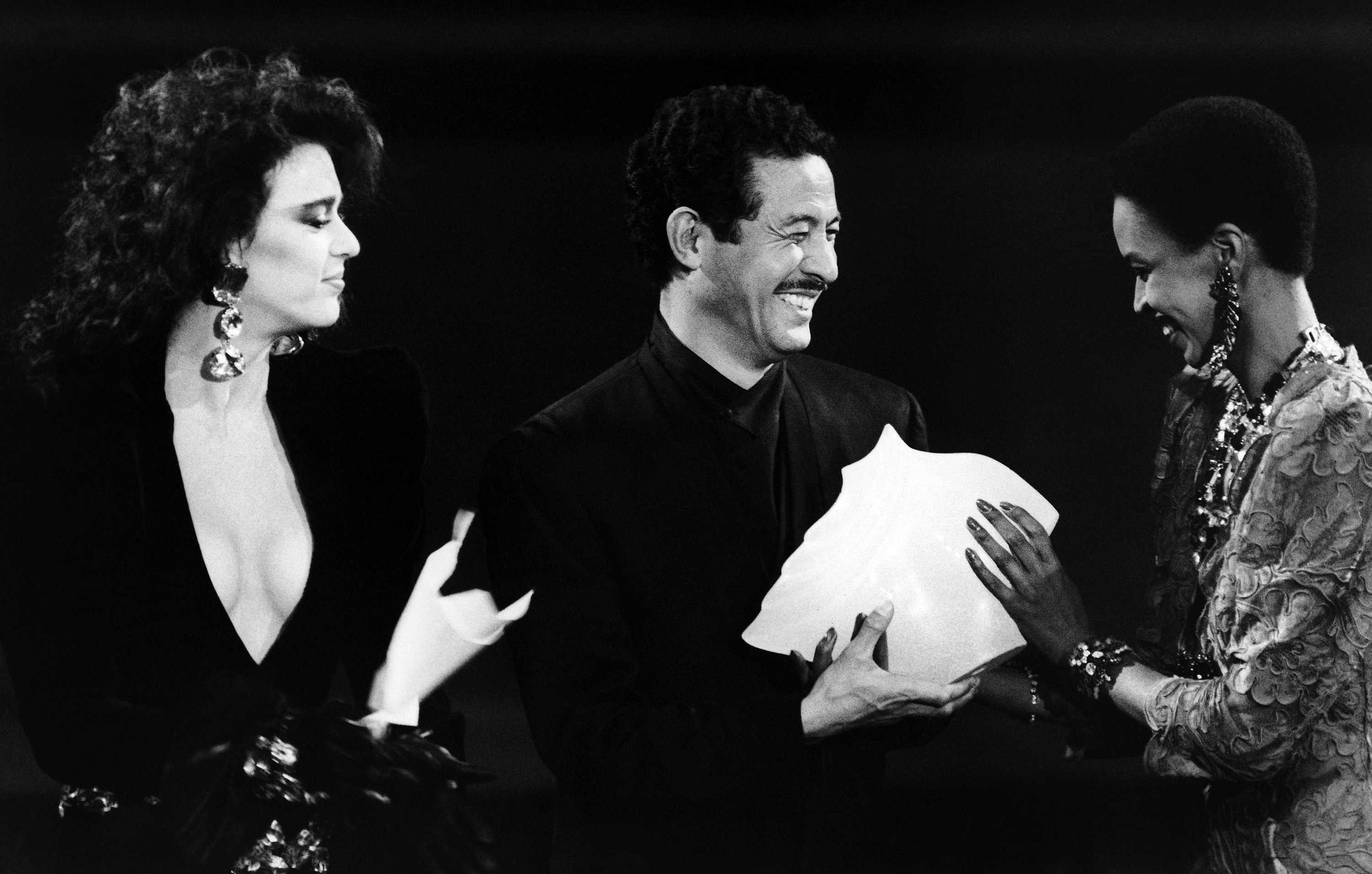 Miyake shunned the "fashion designer" label, expressing his disdain for short-lived trends.

"Anything that's 'in fashion' goes out of style too quickly," he told the magazine Paris Voice in 1998. "I don't make fashion. I make clothes."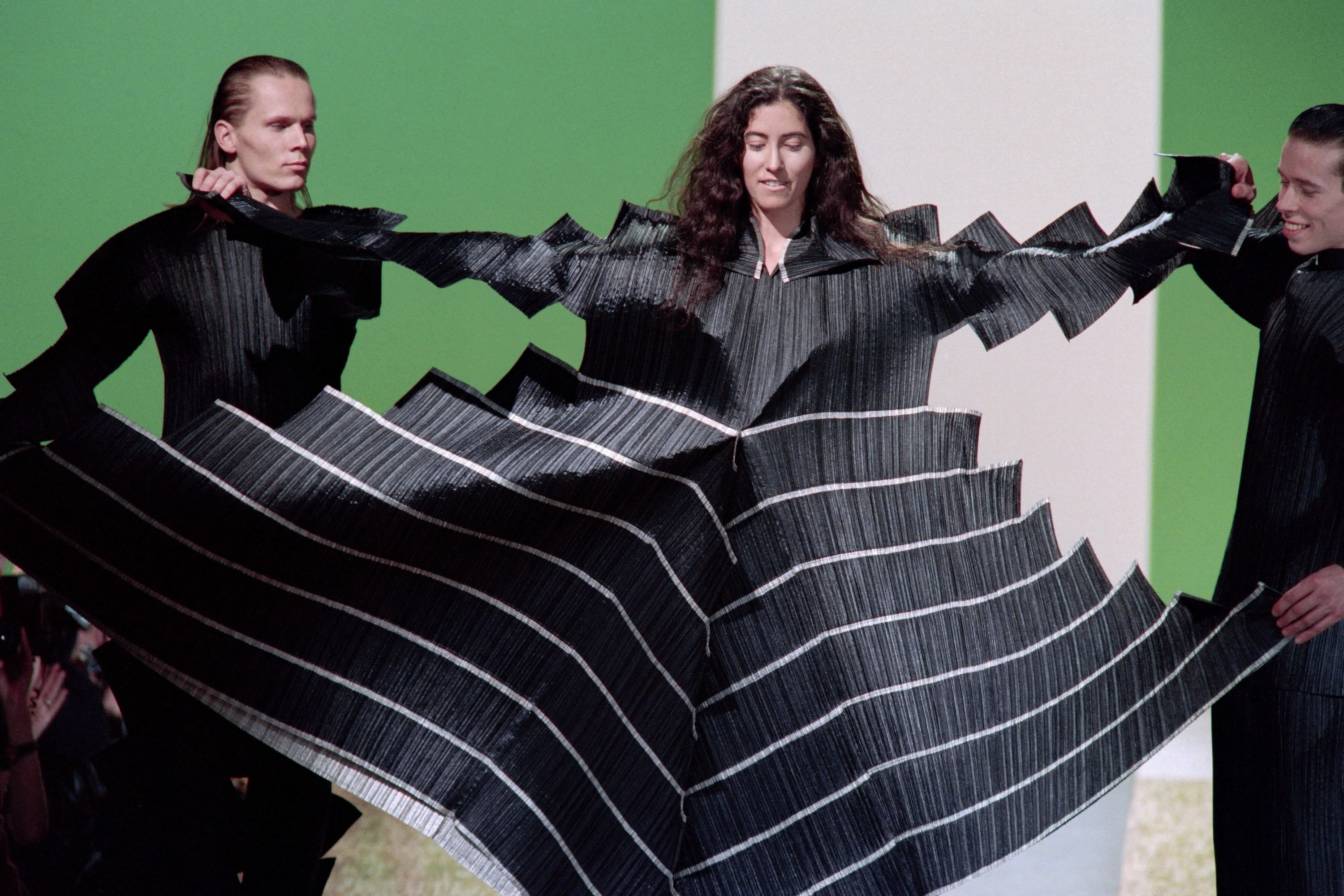 He approached design with "a piece of cloth" concept, his design studio website said, "which explores not only the relationship between the body and clothing, but also the space that is born between them."
An intensely private public figure, Miyake wrote about his experience surviving the atomic bombing of his hometown when he was 7.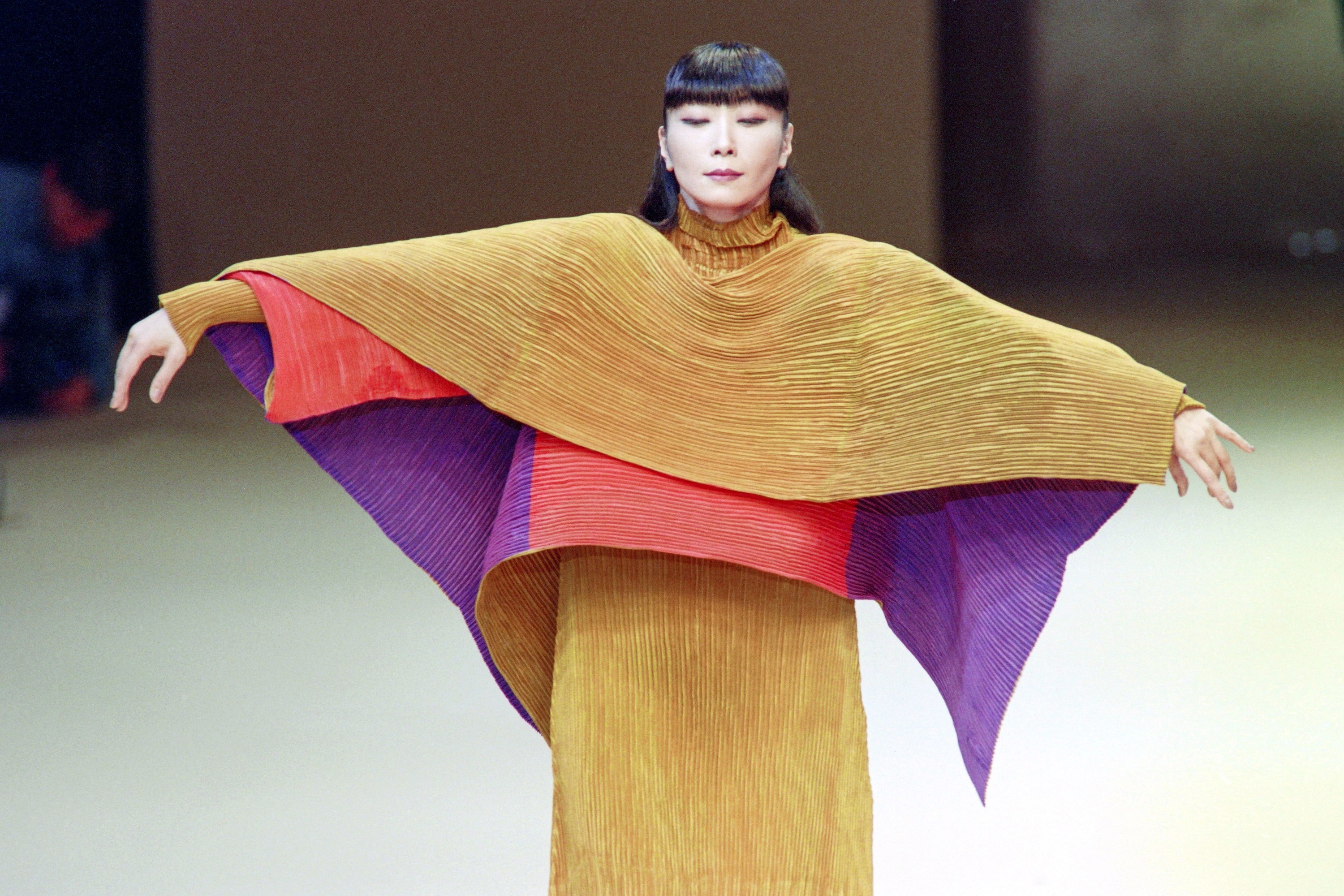 "When I close my eyes, I still see things no one should ever experience: a bright red light, the black cloud soon after, people running in every direction trying desperately to escape," he wrote in the New York Times in 2009, urging then–US president Barack Obama to eliminate nuclear weapons.
Miyake, who said his mother died within three years of the bombing from radiation exposure, did not want to be known as "the designer who survived the atomic bomb" and said that questions about Hiroshima made him uncomfortable.
"But now I realize it is a subject that must be discussed if we are ever to rid the world of nuclear weapons," he wrote.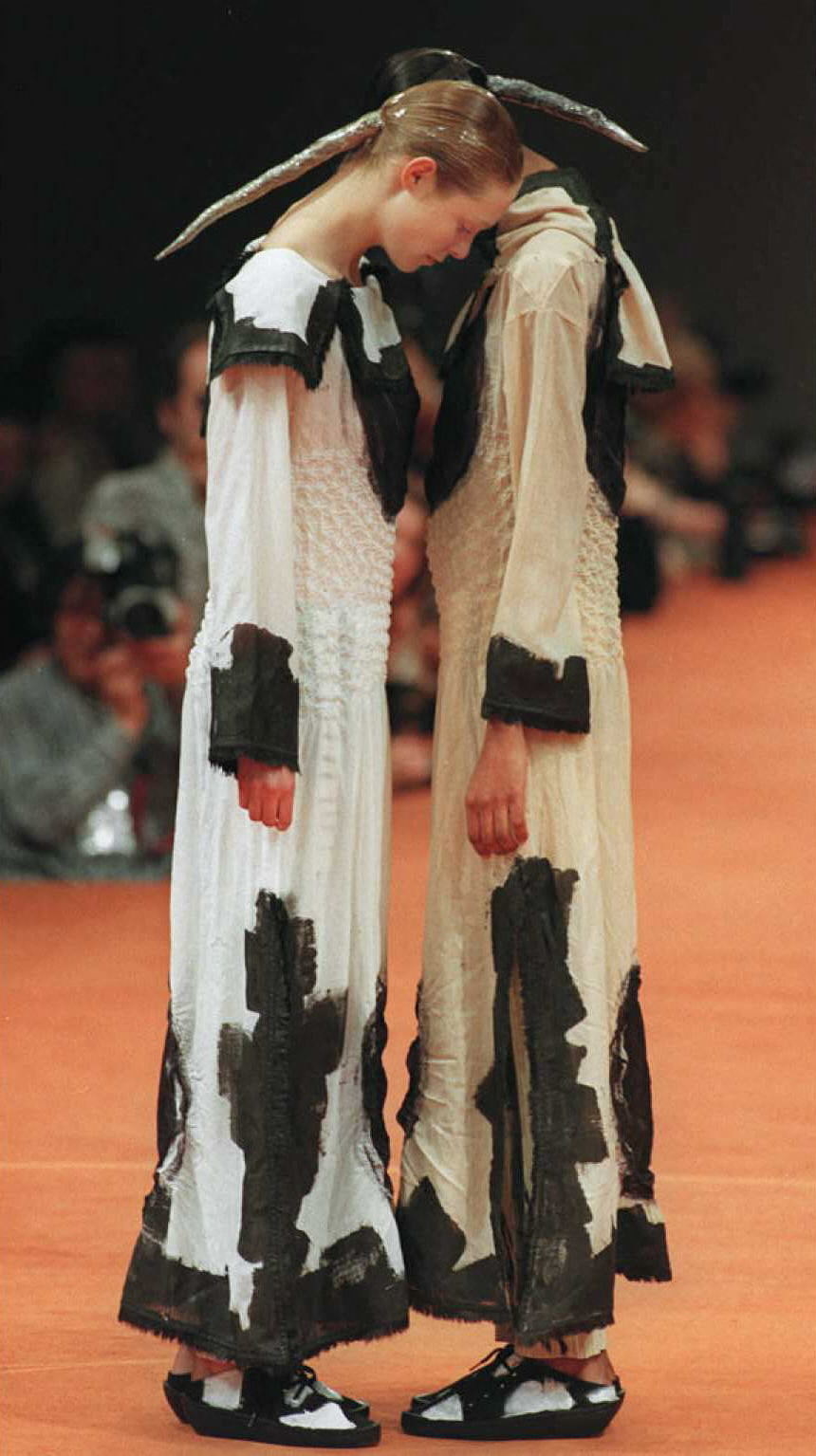 He was just as private in death. An employee at his Tokyo office told the AFP on Tuesday that his funeral had already taken place, with only relatives in attendance, as he requested.
There were no plans for a public ceremony.