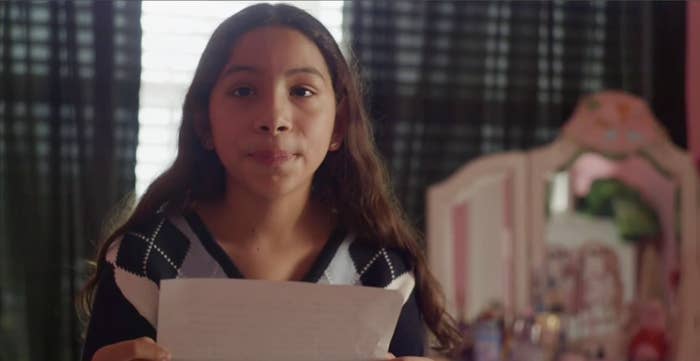 Estela Juarez, whose mom was deported to Mexico in 2018 under the Trump administration's immigration policies, delivered a striking message to the president in a video aired at the Democratic National Convention Wednesday.
"Dear Donald Trump, I am 11 years old," Estela said. "My mom is my best friend. She came to America as a teenager over 20 years ago, without papers, in search of a better life."
Estela spoke about her dad, a naturalized US citizen, who served in the Marines and voted for Trump in 2016 because he thought he would protect military families.
"He says he won't vote for you again after what you did to our family. Instead of protecting us, you tore our world apart," she said. "My mom is a good person and is not a criminal. Now, my mom is gone and she has been taken from us for no reason at all."
Her mom, Alejandra, crossed the border in 1998 at 18 years old, and in 2000 married Cuauhtemoc "Temo" Juarez and settled down in Florida. Alejandra came onto ICE's radar in 2013 during a traffic stop, but the Obama administration's policy at the time meant that she was classified as a low-priority deportation case. She was required to check in with the agency biannually and could not have a criminal record.
But that changed in 2017 when ICE informed Alejandra that everyone without documentation was now classified for high-priority deportation and that if she didn't adjust her immigration status she would be deported.
Her case drew widespread attention, particularly because her husband, Temo, was a veteran who served in Iraq, and he had voted for Trump. Alejandra left for Mexico in August 2018.
In her spot Wednesday, Estela talked about the administration's policies that separated parents from their children and detained kids in caged facilities.
"Every day that passes you deport more moms and dads, and take them away from kids like me," she said.

"Mr. President, my mom is the wife of a proud American marine, and a mother of two American children," she added. "We are American families. We need a president who will bring people together, not tear them apart."
Estela's sister, 18-year-old Pamela, told BuzzFeed News on Wednesday that watching her younger sister on live TV made her very emotional and proud.
"It's very heartbreaking for me because as her older sister I'm very protective of her, and it was very hard to not be able to see her or my mom every day," Pamela said. "And then seeing old clips of my family and I at the airport as my mom was getting deported brought back a lot of emotions because I remember that day and how sad and upset I was as I saw my mom leave."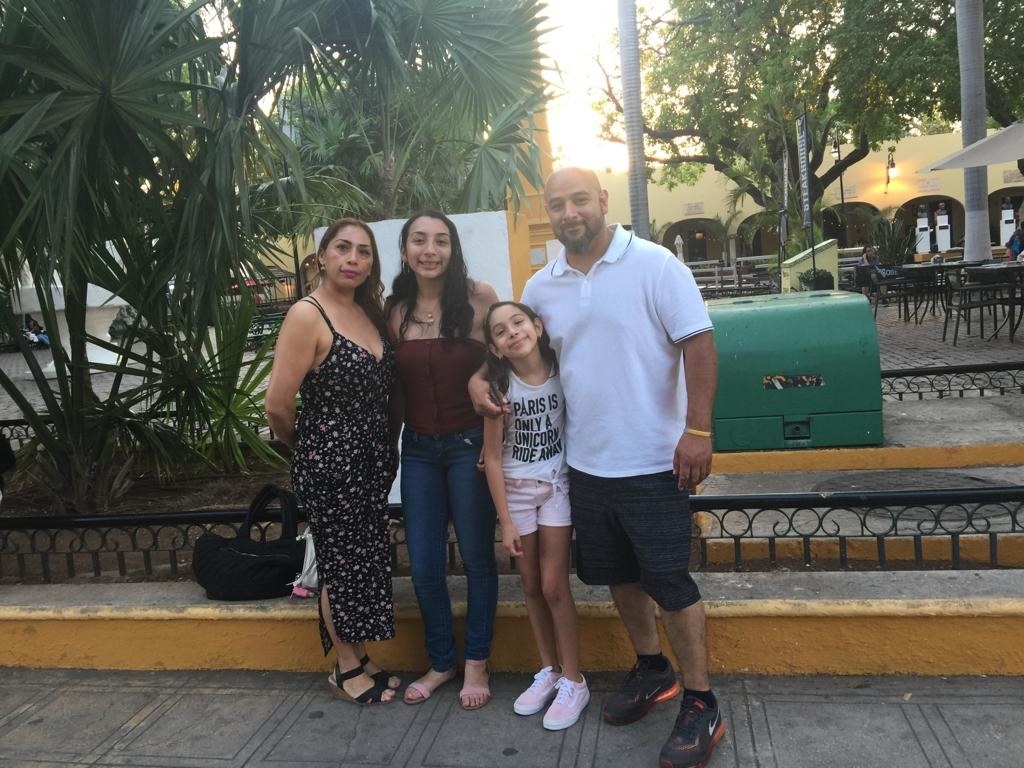 Estela initially went to Mexico with her mom, but in June she visited Florida again and decided that she wanted to live there with their dad and Pamela again.

Pamela said she called her mom right after Estela's speech ended.
"I could tell she was feeling the same way I was," she said. "We're both proud of my sister and really hope that our whole family can be together again."