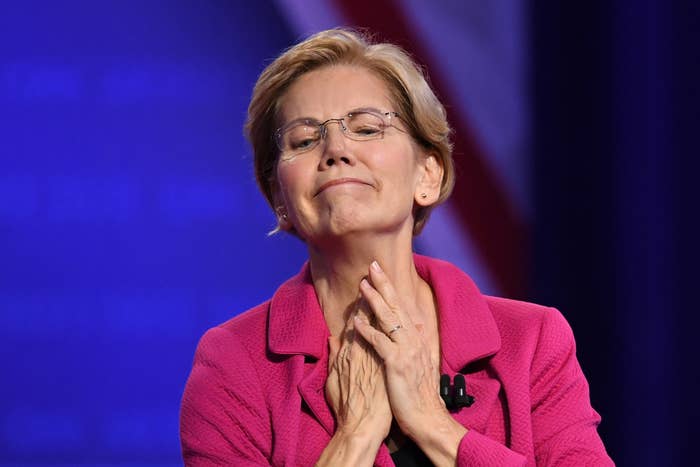 Massachusetts Sen. Elizabeth Warren's answer to a question about same-sex marriage at the CNN equality town hall on Thursday night has received a flood of praise online.
During the event, Warren was asked what she would say to someone who told her that they believe "marriage is between one man and one woman."
"Well, I'm going to assume it's a guy who said that," Warren responded. "And I'm going to say, then just marry one woman... assuming you can find one."
When CNN anchor Chris Cuomo told Warren he had a follow-up question, she called him a "joykill."
Judging by the attention it received online, people who were watching at home were as thrilled about her answer as those at the town hall.
Many praised her comedic timing, too.
The Supreme Court is currently deliberating on three landmark cases that many fear may decimate LGBTQ rights across the country.

Candidates who participated in the town hall spoke about the potential consequences the decisions in those cases could have.
Ahead of the event on Thursday, both Warren and South Bend Mayor Pete Buttigieg, the only openly gay candidate running for president, released plans to secure and expand on protections for LGBTQ rights.