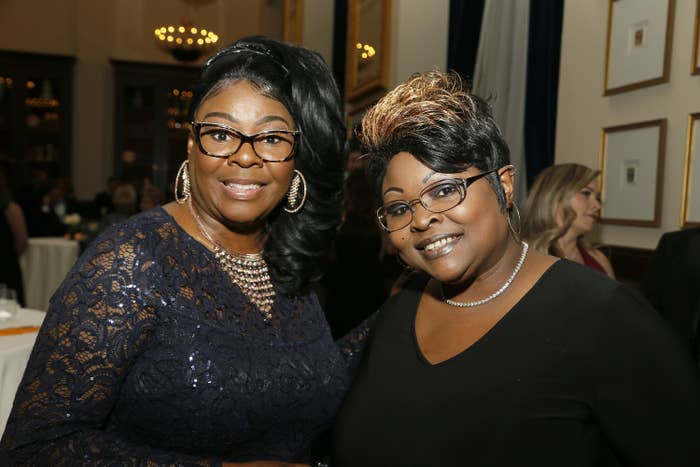 Lynnette Hardaway, better known as Diamond from the pro-Trump duo Diamond and Silk, has died, her sister said on Monday night. She was 51.
Hardaway's death was first announced by former president Donald Trump on Truth Social, his social media platform.
"Really bad news for all Republicans and frankly, ALL Americans," he wrote. "Diamond's death was totally unexpected, probably her big and precious HEART just plain gave out. Rest In Peace our Magnificent Diamond, you will be greatly missed!"
She died in her home state of North Carolina with her sister Rochelle Richardson — or Silk — by her side, Trump said. Her cause of death is unclear.
"The World just lost a True Angel and Warrior Patriot for Freedom, Love, and Humanity!" the duo's Twitter account posted. "Diamond blazed a trail, founded on her passion and love for the entire race of humanity. The memory of her passing should forever remain in our hearts."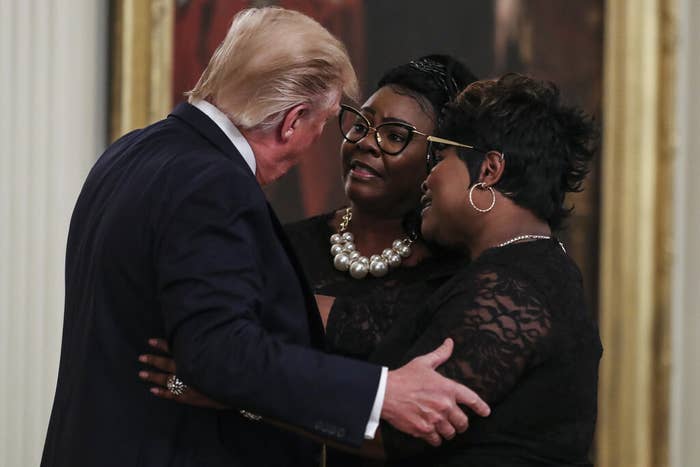 Hardaway and Richardson gained fame as pro-MAGA political commentators known as Diamond and Silk during the 2016 election. They were embraced by the Trump campaign and invited to appear at his rallies.
Their support for Trump during his presidency also elevated them among pro-Trump political circles. They were invited to the White House for a roundtable for African American History Month in 2020 and appeared before a House Judiciary Committee meeting in 2018 to claim that they were being unfairly censored by social media platforms. (Their statements under oath were contradicted by multiple public documents.)
The sisters also became frequent guests on Fox News. In 2018, they began hosting a weekly show on the network's streaming service, Fox Nation.
The show lasted nearly two years; the network cut ties with Hardaway and Richardson in April 2020 after they promoted COVID-19 conspiracy theories.
They began hosting a similar show on Newsmax TV months later called Diamond and Silk: Crystal Clear.