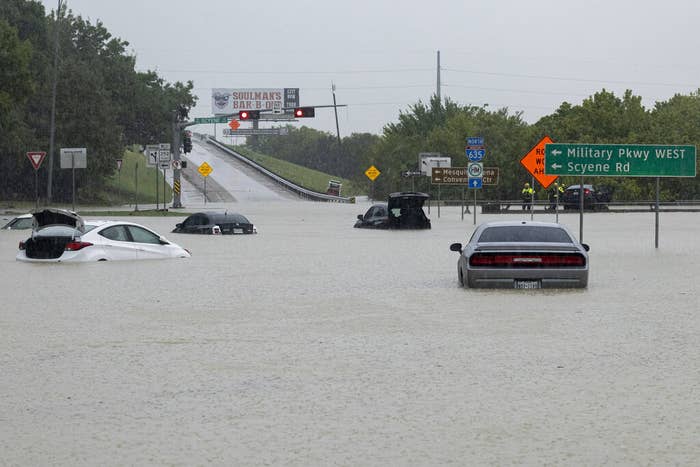 Dallas was pummeled by a whole summer's worth of rainfall in one day amid a severe drought. Floods killed at least one person and wreaked havoc on the city.
Dallas County was put on a flood watch beginning on Sunday, with weather forecasters anticipating up to 8 inches or more of rainfall overnight. The area saw 9.19 inches of rainfall within that 24-hour period, the highest on record since 1932.

The results were devastating for Dallas residents and the city's infrastructure. Rainwater quickly overwhelmed the I-30, submerging vehicles on the highway and forcing drivers and passengers to swim to higher ground. Homes were destroyed. A 60-year-old woman died after her car was swept away by the floods, Dallas Judge Clay Jenkins said on Monday evening.
Jenkins also declared a state of emergency in the county.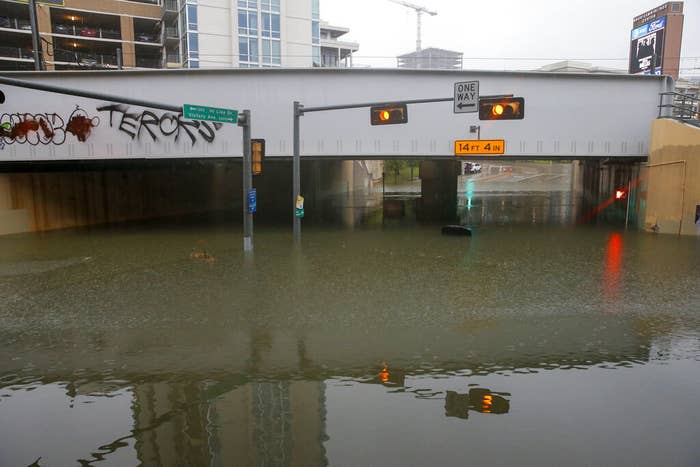 The storm subsided on Tuesday as it moved toward Louisiana and Mississippi.
The heavy rainfall came as Texas is experiencing a massive drought. The state is currently in extreme and exceptional drought conditions, two of the most serious designations, according to the National Oceanic and Atmospheric Administration's drought-tracking system.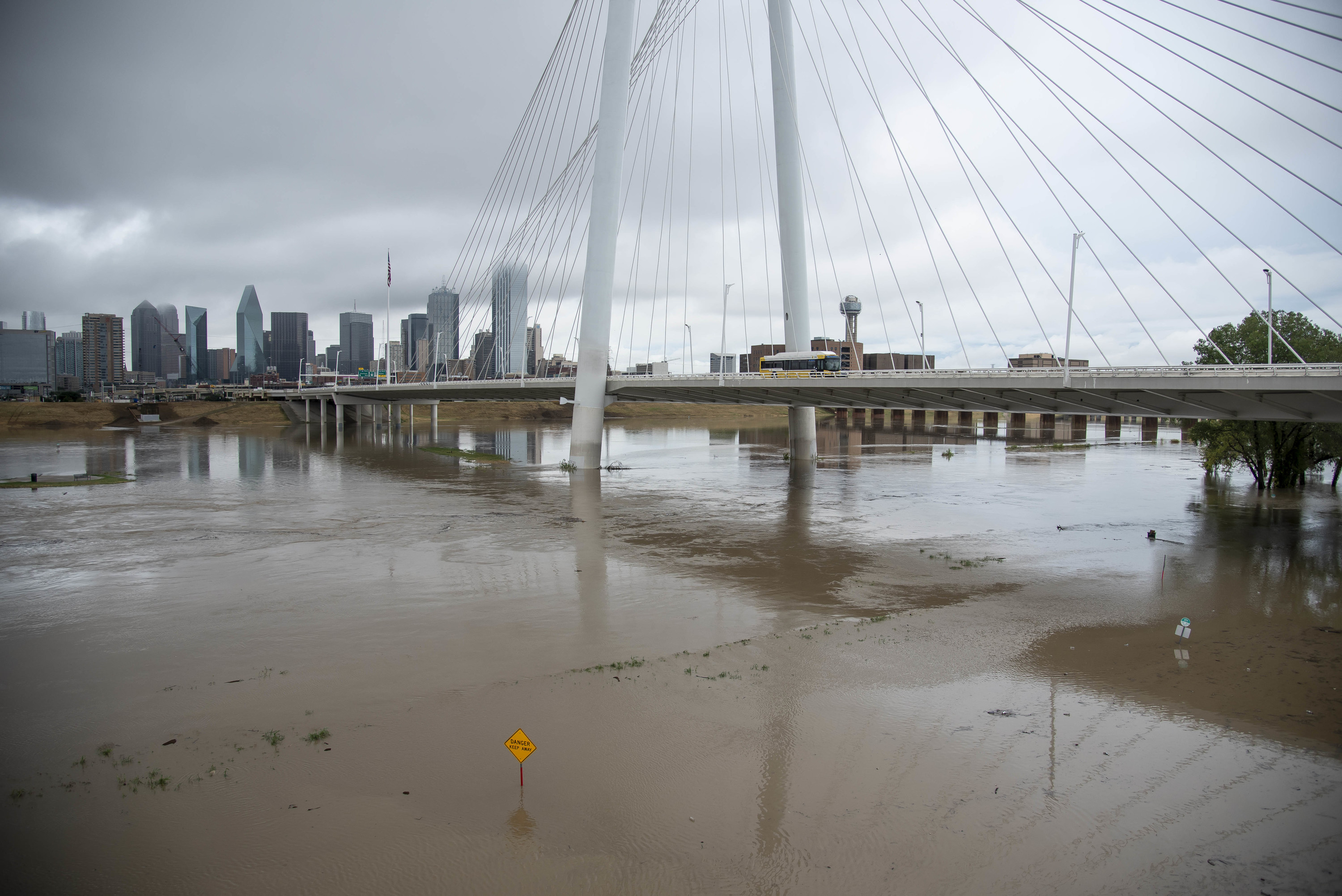 Texans have experienced a number of extreme weather events in the past few years. A winter storm blanketed the state in February 2021, causing widespread power and water outages. A BuzzFeed News analysis found that about 700 people died that week, hundreds more than the state's official death toll.
Parts of the state also experienced the highest temperatures on record this past July.
Scientists say these extreme weather events are becoming more frequent.
"By nature, extremes should not be normal. But it seems like that's where we're entering," Dev Niyogi, a geological sciences professor at the University of Texas at Austin and member of the American Meteorological Society Committee of Applied Climatology, told BuzzFeed News. "Change is coming and change is here, and it's going to be much more extreme. And extreme is our new normal."
Extreme weather happens as a combination of events, Niyogi said: Heavy winds come with severe rainfall, which leads to power outages, transportation issues, and health hazards.
"It's a compound cascade of hazard events that we seem to see increasing, and we need to have, as we look to our future infrastructure, an ability to build that into our plans," he said.
Andrew Dessler, an atmospheric science professor at Texas A&M University, said a longstanding prediction of climate science is that the variability of rainfall will increase, and scientists have observed that in the past few years.
"Increasing variability means that you'll have more dry periods, which increases the chance of intense drought," he said. "When it does rain, it's going to rain harder. That's going to increase the chance of events of floods like Hurricane Harvey or the event in Dallas."