About 2.4 million California residents could go up to a week without electricity as the state's largest utility company shuts down power to hundreds of thousands of homes and businesses in parts of the state to prevent its faulty power lines from starting wildfires.

The Pacific Gas and Electric Company (PG&E) began shutting off power at midnight Wednesday with plans to roll out the power outages in phases. By midday, approximately 500,000 customers were without power.
As of Wednesday night, power had been restored to about 44,000 of those customers and the utility was working to turn electricity back on for another 60,000 to 80,000. However, the second phase of shutoffs affecting another 250,000 customers was still expected to go forward after being delayed due to changes in weather forecasts.
PG&E said in a statement that the decision to cut off electricity was "based on forecasts of dry, hot and windy weather including potential fire risk."
"This is the measure of last resort, and given the extreme nature of what's being forecasted we think this is the appropriate approach," Sumeet Singh, vice president of PG&E's community wildfire safety program, told reporters Tuesday night.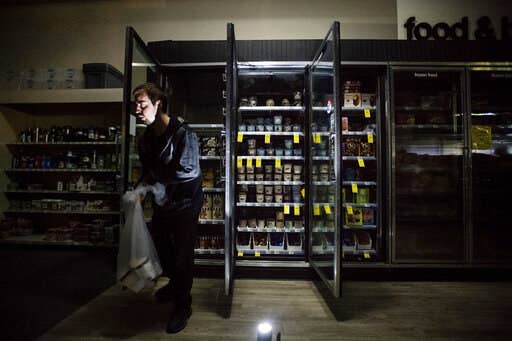 Though the utility company did not definitively say how long the power shutdown will last, the high winds that triggered the shutdown are forecasted to persist through Thursday morning.
Before restoring power to the affected areas, the utility company will need to inspect its equipment for damage and, if necessary, make repairs, meaning it could take days for some communities to get their power back.
The company has advised residents to stock up on supplies and prepare for medical needs.

"This is a very serious situation," Brian Ferguson, a spokesperson for the state's Office of Emergency Services, told BuzzFeed News.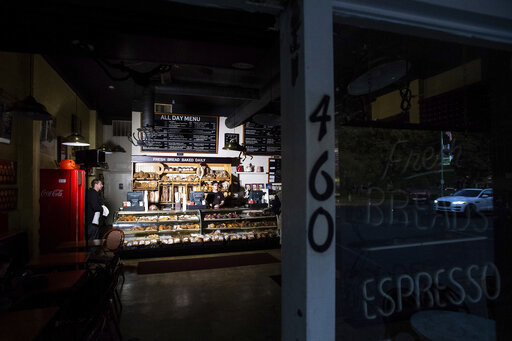 Ferguson said the agency is treating the event like a natural disaster and has activated its emergency operations center to assist local communities impacted by the power outages.
If the shutdown goes on for several days, the state's vulnerable populations — such as people with limited mobility or those who rely on electricity for medical purposes — could be at risk, Ferguson said.
California residents scrambled to get supplies on Tuesday evening, emptying shelves in grocery stores and filling their cars with gas.

The power shutoff, unprecedented in its scale, is largely seen as a new normal for Californians who have experienced some of the deadliest and most destructive wildfires in the state's history over the last few years.
Though climate change and extreme drought have contributed to the strength of California's wildfires in recent years, Cal Fire investigators have found that PG&E's power lines and equipment sparked more than a dozen deadly blazes across Northern California in October 2017, costing the company billions in lawsuits and damage claims.
Earlier this year, Cal Fire concluded that PG&E's electrical transmission lines caused the 2018 Camp fire, the deadliest and most destructive wildfire in California's history.
While the PG&E shutoff is mainly impacting residents in Northern and Central California, tens of thousands of customers in the southern part of the state could also lose power as part of a preemptive shutoff later this week.

In Southern California, Southern California Edison, which services parts of Santa Barbara, Ventura, Los Angeles, Orange, and San Bernardino counties, is considering shutting off power for more than 170,000 customers. San Diego Gas & Electric is also considering cutting electricity for nearly 29,000 customers.
CORRECTION
The PG&E power shutdown will affect an estimated 2.4 million people. A previous version of this article misstated that number.