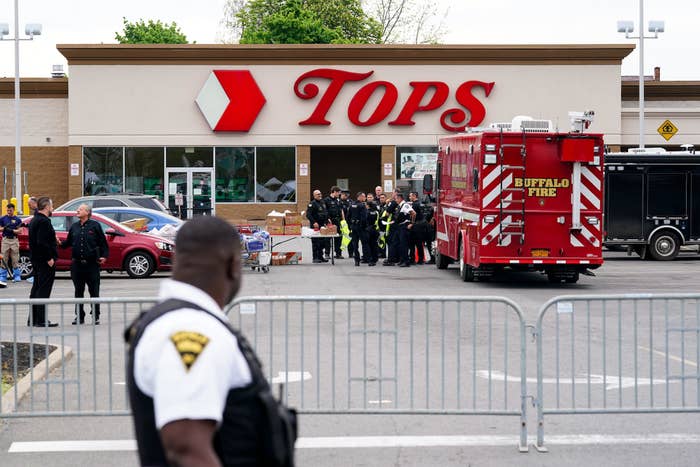 BUFFALO, New York — When Lenny Lane's daughter called him on Saturday afternoon to tell him that someone was shooting up the Tops grocery store on Jefferson Avenue, he was sure one of the victims would turn out to be someone he knew.
"I panicked," he told BuzzFeed News. The east side neighborhood in Buffalo, New York, is a close-knit community; as the founder of Buffalo Fathers, a local community group, he knew a lot of employees and people who shopped there. Lane later found out his friend Hayward Patterson was killed while helping an older woman load groceries into her car.
The fear that struck Lane when he heard about the shooting underscores how central Tops is to the community. The lone supermarket in the area, Tops is the only place where residents can get fresh produce and healthy groceries while picking up their prescriptions at the pharmacy without having to drive for miles. Nearby, there is a Family Dollar, a medical center, two banks, a library, a café, and a corner store.
"This is a central hub," said Rashone Scott-Williams, who runs Western New York Mobile Overdose Prevention Services. "All of us know this store. We know the security guards, we know the cashiers, we know them. They are our family, they are our friends."
On Saturday, around the time of the shooting, Mobile OPS had just finished a training session, and Scott-Williams and other volunteers happened to be at a different grocery store.
"I'm very thankful we did not come to this one," she said.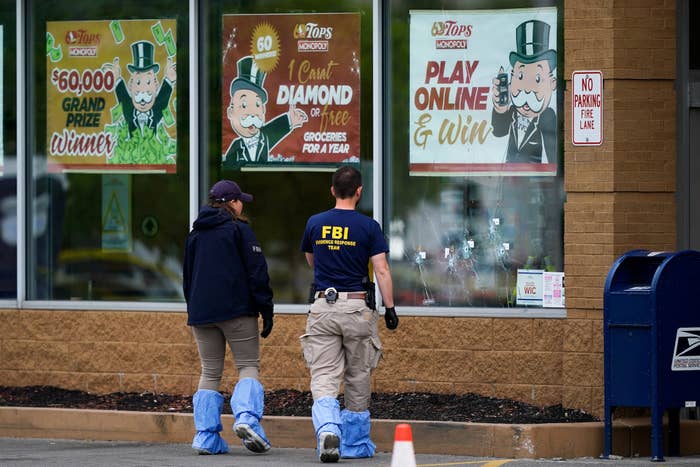 Tops, a supermarket chain that operates in New York, Pennsylvania, and Vermont, opened its Jefferson Avenue location in 2003. But, as the Buffalo News reported at the time, residents had been pushing for a grocery store in the neighborhood for more than a decade.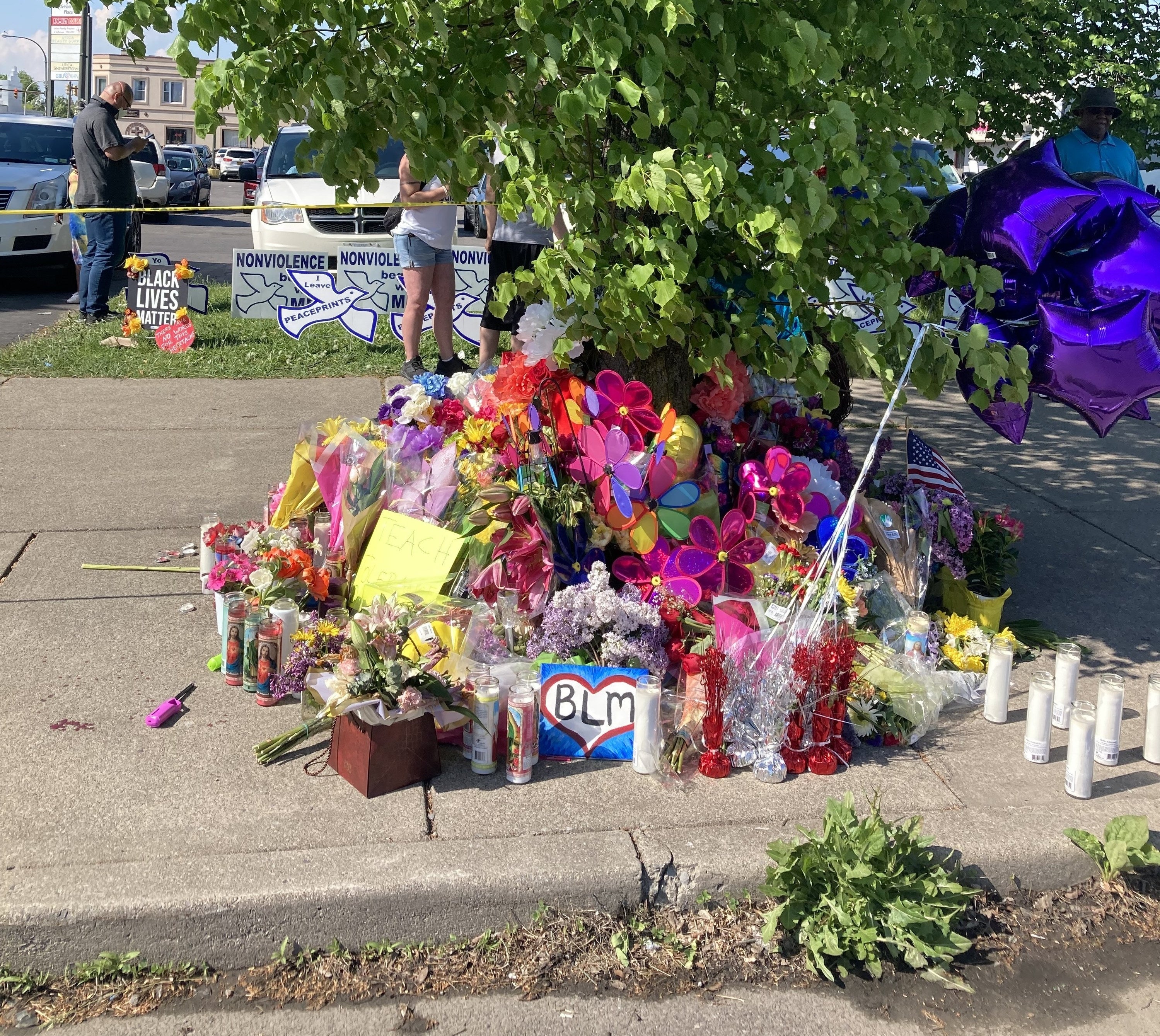 "Nobody wanted to build here," said Ralph Jones, a 70-year-old retired mechanic who grew up in the neighborhood. "It's just Black folks — who wants to build here?"
Many people who spoke to BuzzFeed News pointed out the importance of the store in a food desert, a neighborhood where fresh, affordable groceries were once hard to come by. But the brutality of Saturday's shooting, carried out by an 18-year-old white man who police say targeted the store's mostly Black clientele, unnerved them.
Tanika, a resident who visits Tops several times a week, said she did not think she could go back there when it reopened, even as she acknowledged how critical it was to the neighborhood.
"I probably won't come to this Tops probably no more. I'm not coming back here," she said. "We do need this Tops. It's hard, like, do you even wanna trust coming here anymore?"
Scott-Williams is also afraid of going back. "I would be scared of the memories," she said.
"Even if you weren't there, you're still affected. This is PTSD for the whole community," Scott-Williams added. "I don't know how to get over this. I don't think you do."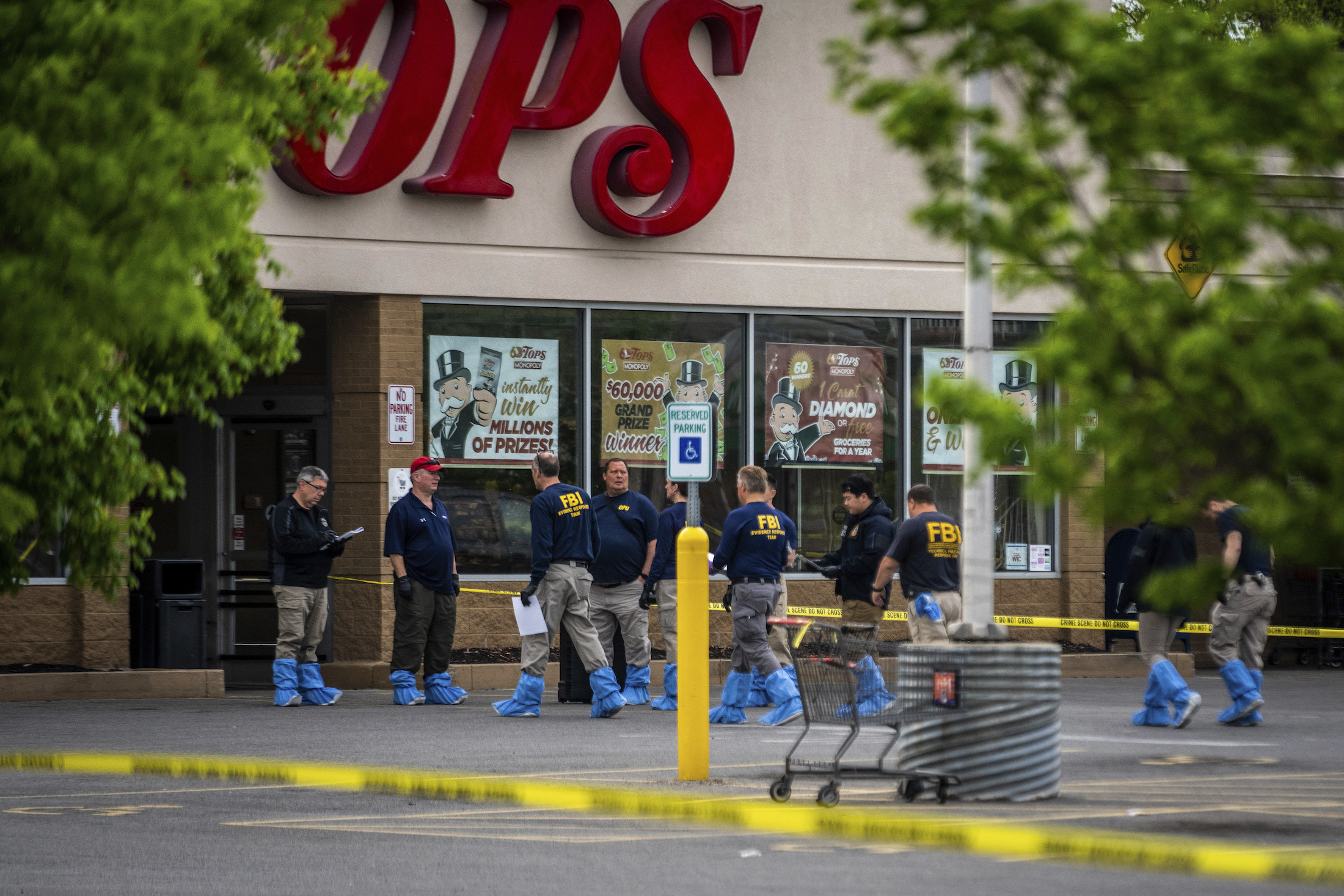 Authorities say the shooting suspect, Payton Gendron, traveled more than 200 miles from Conklin, New York, to Buffalo — one of the most racially segregated metropolitan areas in the country — with, as Mayor Byron Brown put it, "the expressed purpose of taking as many Black lives as he possibly could."
According to city data, 89% of the neighborhood population is Black. Its demographic is a direct result of long-standing segregation and systemic racism, the New York Times reported. A 2021 report from the University of Buffalo found that approximately 35% of Black residents have incomes below the poverty level. Most Black people live on the east side, and "conditions are getting worse in many of those neighborhoods," the report stated.
Before the shooting, the suspect reportedly posted a manifesto online outlining his plans to attack the Tops on Jefferson Avenue because it was in an area with the highest Black population within driving distance of his hometown. The manifesto also talks about the "great replacement" conspiracy — often espoused by Republican lawmakers and conservative figures like Tucker Carlson — which claims there is a plot to "replace" white Americans with a nonwhite population, primarily through immigration. He also cited the 2019 mass shooting at two mosques in Christchurch, New Zealand, in which a white supremacist killed 51 people and injured 40 others.
Police believe the suspect was in Buffalo on Friday doing "reconnaissance" at the store.
Some people told BuzzFeed News that the racism they experienced in Buffalo was part of "everyday life." Jones, the retired mechanic, said he's often racially profiled by police officers, including in Amherst, a Buffalo suburb, where he now lives.
"I've been through that so much over the years, so, so much," Jones said. "That's what they do."
Lakisha Chambers, 50, said her daughter was too scared to go to school.
"We can't even go out and shop, we can't even go out and provide for our family because of the color of our skin," she said. "We can't go to church. We can't go shopping. The kids can't go to school."
Chambers couldn't fathom the violence. "The hatred has to stop," she said. "Why? Why? Why?"
Even as they were processing the tragedy, community members got to work on Monday. With the mayor's office handling monetary donations to the victims' families and Tops still closed indefinitely, they rallied to help their neighbors. Amid a cold drizzle, volunteers set up tables and tents to distribute food and other supplies.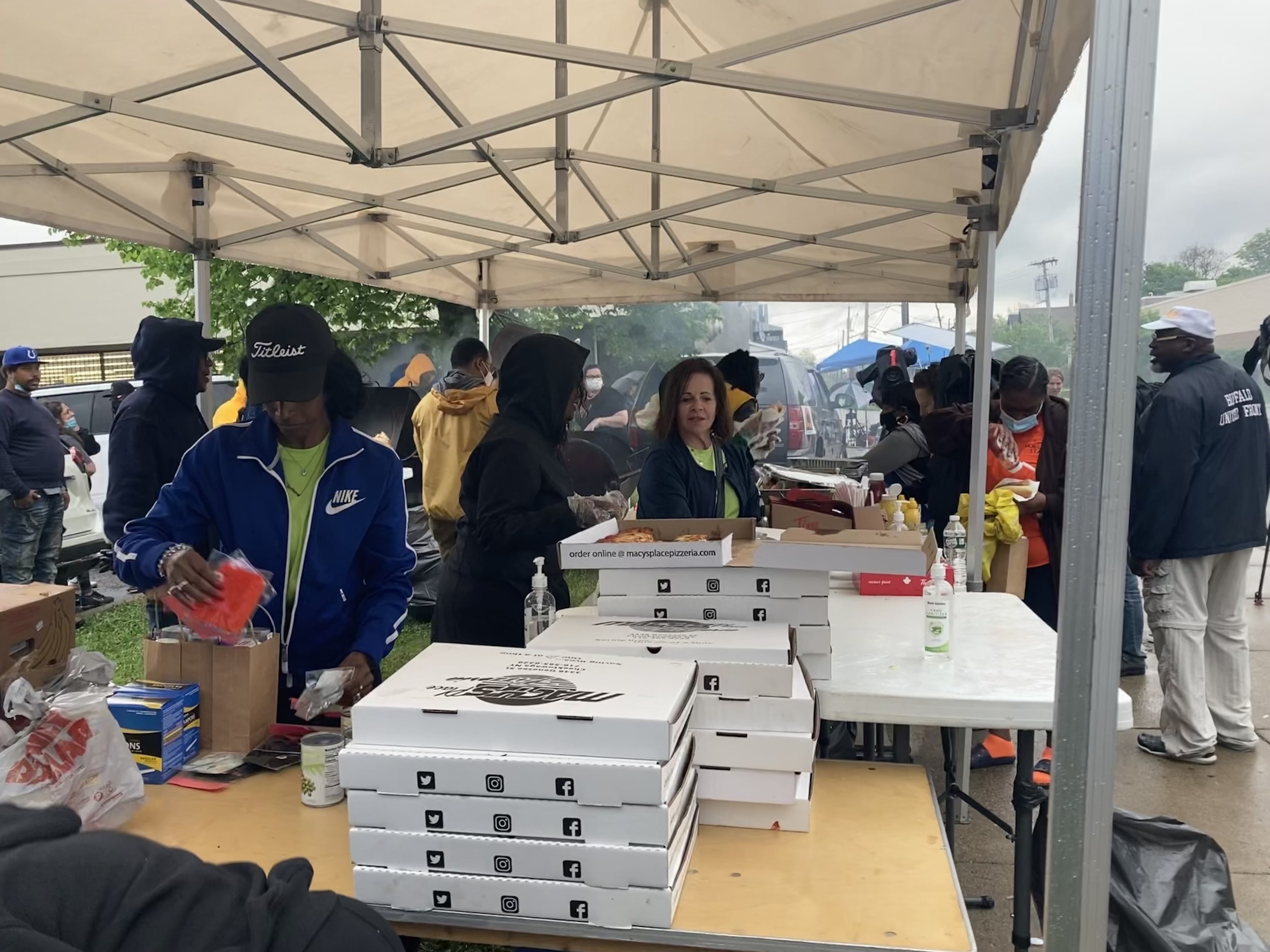 A three-person team with Mobile OPS distributed condoms, tampons, coffee and donuts, and Narcan, which is used to treat overdoses. "We know when stress comes, a rise in opiate overdose death comes," Scott-Williams, who runs the group, said as one of the volunteers trained a bystander on how to use the medication.
Volunteers with Buffalo United Front, an umbrella group comprised of several community-based organizations, set up on the sidewalk next to Tops, preparing for a lunchtime feast. Stacks of pizza pies arrived, and hot dogs smoked on the grill. Volunteers distributed plastic bags bursting with canned food, wheat bread, cartons of chicken broth, milk, and diapers.
Lane, the founder of Buffalo Fathers, said they would be there until Tops was up and running again. The company has committed to reopening the store but has not said when.
Meanwhile, people kept stopping by to drop off donations. It was a loose ad hoc operation. At one point, George Johnson, the president of the Buffalo United Front, answered a call on his phone. "Whatever you wanna bring," he said to the person on the line. "Just come."