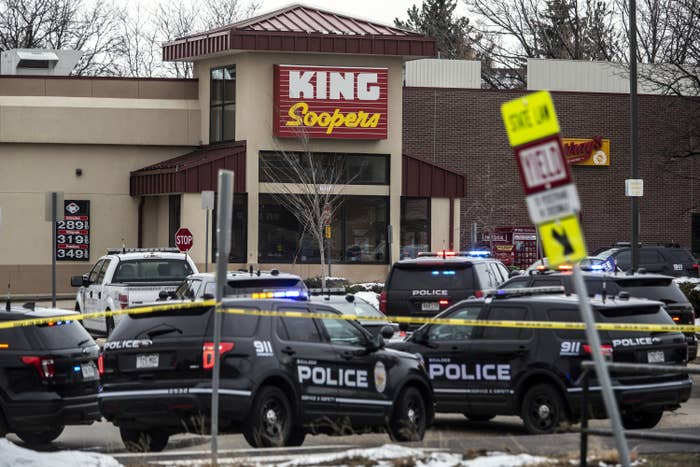 Officials in Boulder, Colorado, have charged a 21-year-old man with 10 counts of murder in the shooting at King Soopers grocery store where 10 people were killed on Monday.

The suspect, identified as Ahmad Alissa of Arvada, a city 30 minutes from Boulder, was booked into Boulder County Jail on Tuesday after being held in a hospital undergoing treatment for a leg wound that he sustained during a shootout with police.
In a press conference on Tuesday morning, Boulder Police Chief Maris Herold identified the victims of the shooting as Denny Stong, 20; Neven Stanisic, 23; Rikki Olds, 25; Tralona Bartkowiak, 49; Boulder police officer Eric Talley, 51; Suzanne Fountain, 59; Teri Leiker, 51; Kevin Mahoney, 61; Lynn Murray, 62; and Jody Waters, 65.
Officials said they have not determined a possible motive.

The suspect's family members either declined to comment or could not be reached by BuzzFeed News.
Ali Aliwi Alissa, the suspect's 34-year-old brother, told the Daily Beast that he believed his brother has a mental illness. He described his brother as "very anti-social" and paranoid while in high school, adding that would often talk about being chased or followed.
The apparent paranoia described by the suspect's brother tracks with some of his posts on Facebook. In one on March 18, 2019, he told friends he thought his school was trying to "hack" into his phone.
The suspect's Facebook page was filled with violent images and videos of fighting. He appears to be a fan of mixed martial arts, or MMA.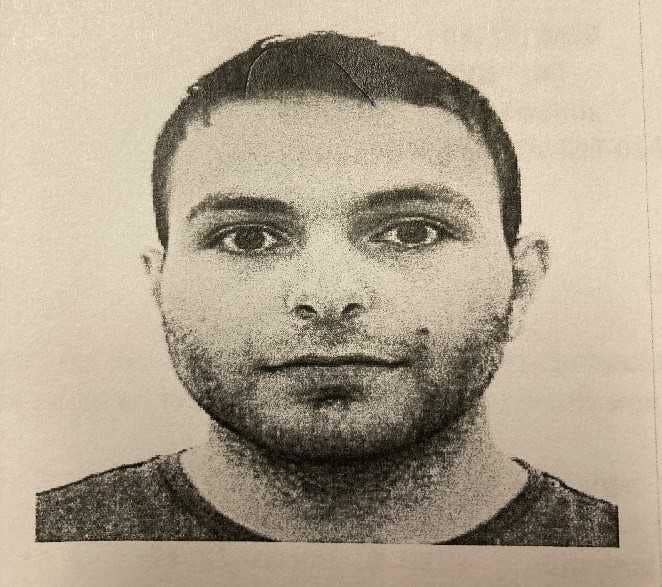 The alleged shooter was a junior varsity wrestler at Arvada West High School, according to the Wildcats' site. Photos and videos he shared on Facebook show him wrestling for the school and posing in a Wildcats singlet.
Cameron Bell, a spokesperson for Jefferson County Public Schools, confirmed the alleged shooter's enrollment at Arvada West High School from March 2015 through his graduation in May 2018.
Bell said the suspect was on the junior varsity wrestling team in 2016–17 and varsity in 2017–18.

Arvada West High School officials could not be reached for comment.

Per his Facebook profile, Alissa was a computer science student at the Metropolitan State University of Denver, but a school official said they had no record of him attending.
Many posts suggest the suspect was a practicing Muslim and was disturbed by anti-Muslim discrimination.

On March 16, 2019, he reshared a post about the Christchurch mass shooting that read, "The Muslims at the #christchurch mosque were not the victims of a single shooter. They were the victims of the entire Islamophobia industry that villified them."
The suspect, whom authorities said had spent much of his life in the US but did not say when he had arrived, also shared posts in support of rights for refugees with the hashtag #istandwithrefugees.
Alissa appeared to strongly oppose abortion and expressed anti-LGBTQ, and specifically anti-trans, prejudice. In one post with a photo of Caitlyn Jenner, he used derogatory language to describe her and other transgender people.

Employees at another King Soopers in the Arvada neighborhood where the suspect lived told BuzzFeed News that they were on edge and it was hard to come to work on Tuesday morning.
Some had been looking to see if they knew the victims and wondered about the location he targeted. They said they couldn't help but think, Why not this store?
Mike Plummer, who has worked there since 2014, said that his assistant manager worked at the Boulder store and knew some of the victims.

Steve Weber, who told BuzzFeed News he is the suspect's neighbor, said the shooting feels "surreal" especially because it "hits so close to home."
Weber said that "a lot" of adults living in the house in Arvada and there usually seemed to be a lot of activity there.
Weber said he's lived in the neighborhood for 17 years and that the suspected shooter's family moved in about a year and a half ago. What he described as a very quiet neighborhood was disrupted last night as police came to the suspect's house. Weber said he counted 15 police vehicles.
"We don't have 15 cars come down our street in a whole day," Weber said.

According to an arrest affidavit provided to BuzzFeed News on Tuesday, a woman identified as the spouse of the suspect's oldest brother told investigators that she saw the suspect play with a gun that "looked like a 'machine gun' about 2 days ago."

The woman said she and another person were upset that the suspect was playing with the gun inside the house and took it, the affidavit states. The woman appeared to have thought that the gun was back in his room upstairs when questioned by investigators.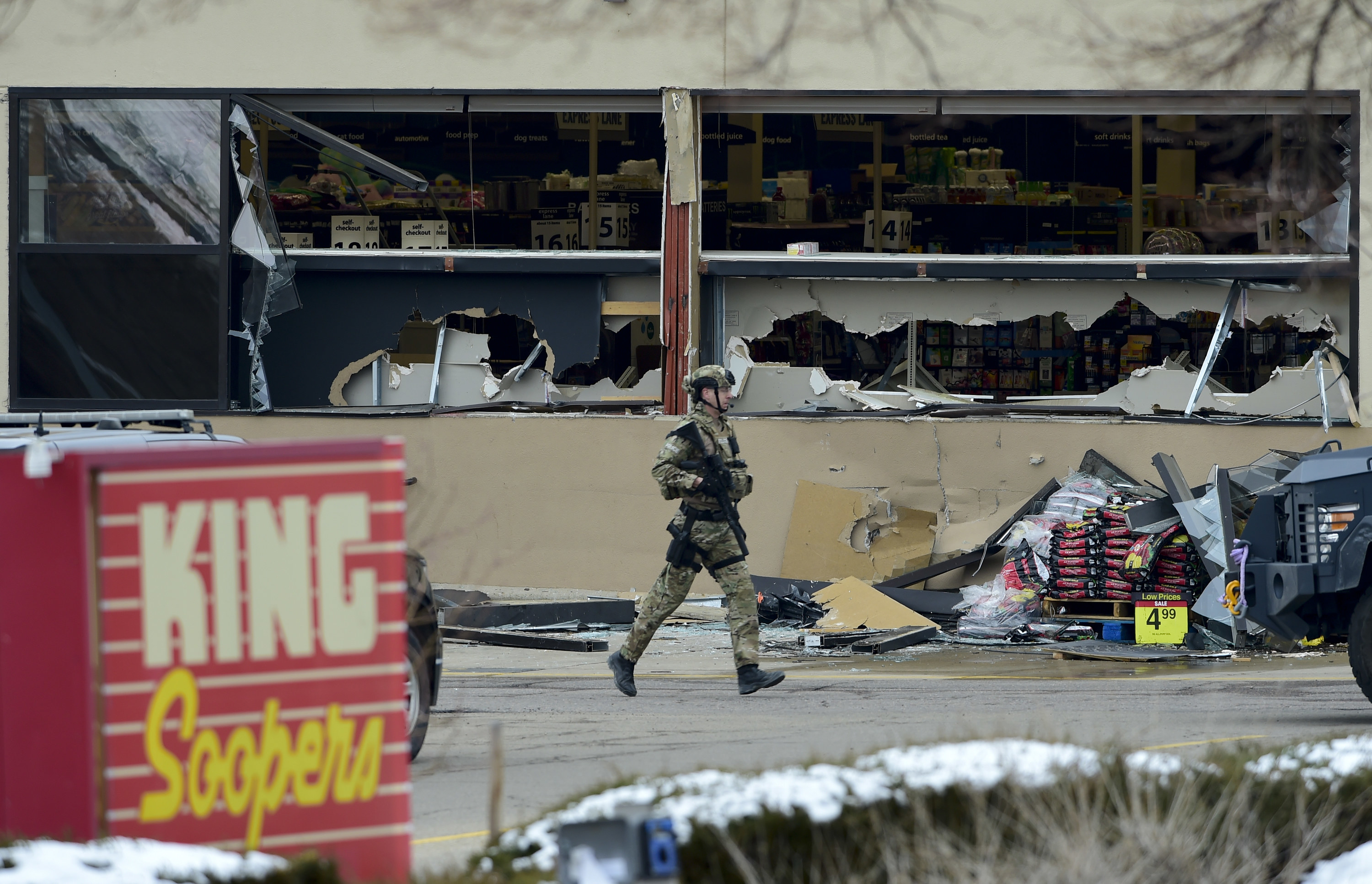 Police first began receiving calls at 2:30 p.m. on Monday about shots being fired at King Soopers, as well as one call about a man "with some type of patrol rifle," Herold said.
An hourslong response by law enforcement ensued, and livestreams at the scene showed the store with broken windows and police in tactical gear trying to enter the store.
King Soopers employees told a Boulder detective that they saw the suspect shoot an elderly man in the parking lot multiple times, the affidavit states.
A livestream also captured what appeared to be the suspect, who was shirtless, being led out by police in handcuffs.
According to the affidavit, officials said he had placed his gear down prior to the arrest, which included a tactical vest, a possible AR-15 rifle, and a semiautomatic handgun. He also took off the pair of jeans and a long-sleeved shirt he was wearing. The suspect asked to speak to his mother during the arrest.
Police found a black Mercedes in the parking lot of the supermarket that they believe belongs to the suspect's brother, per the affidavit. There was a green rifle case in the car's front passenger compartment.
Officials identified the victims early on Tuesday, and by 4 a.m. had notified their families.
Talley, the officer who was the first victim identified, was one of the first police officers to enter the store. He had seven children.
City and federal officials hailed Talley as a hero during the press conference.
"He was a very kind man, and he didn't have to go into policing. He had a profession before this. But he felt a higher calling and he loved this community," Herold said.
Boulder District Attorney Michael Dougherty vowed that officials will "give their very all" to the investigation, but cautioned that it was still in the early stages.
"We fully believe that the community is safe and that he was the only person involved," Dougherty said.
"It has been a devastating 24 hours for Boulder, and for the state," Rep. Joe Neguse said. "Coloradans went to their local King Soopers to pick up groceries. To buy eggs. Some of them to get a COVID vaccine. In a mere instant, our community was upturned by a senseless act of violence."

Colorado has seen a number of horrific mass shootings in the past. The 1999 Columbine High School shooting was one of the deadliest mass shootings in US history, and it marked the beginning of an ongoing period of gun violence in schools. In 2012, a shooter inside a movie theater in Aurora killed 12 and injured at least 70 people.

Aurora and Columbine are 20 miles from each other, and 40–50 miles from Boulder.
The shooting on Monday comes a week after another mass shooting in Georgia in which a gunman shot and killed eight people at three Atlanta-area spas, including six Asian women.

There was a familiar chorus of demands for stricter gun laws following the Colorado shooting.
"It is long past time for those with the power to fight this epidemic of gun violence to do so," former president Barack Obama said in a statement.

President Joe Biden also called for a nationwide ban on assault weapons on Tuesday and urged the Senate to act on two House bills that would require background checks on commercial gun sales.
"This is not and should not be a partisan issue. This is an American issue," Biden said. "We have to act."
Correction: Based on incorrect information provided by the Boulder Police Department, Denny Stong's last name was misspelled in an earlier version of this post.