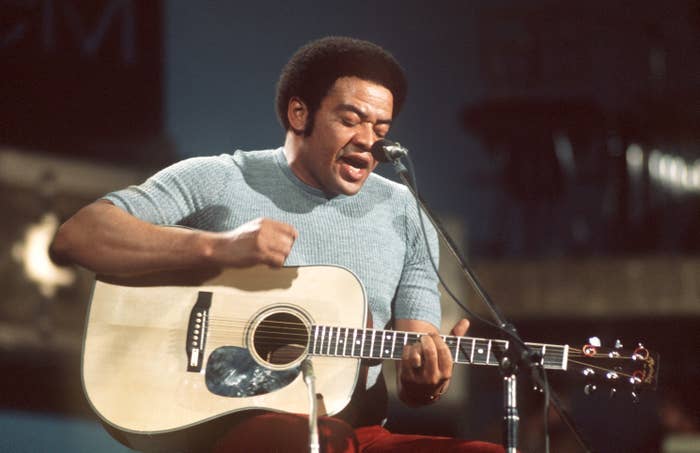 Bill Withers, the celebrated artist whose hits include "Lean on Me" and "Lovely Day," has died of heart complications. He was 81.
Withers died Monday in Los Angeles, his family said in a statement to the Associated Press.
"We are devastated by the loss of our beloved, devoted husband and father," his family said. "A solitary man with a heart driven to connect to the world at large, with his poetry and music, he spoke honestly to people and connected them to each other. As private a life as he lived close to intimate family and friends, his music forever belongs to the world. In this difficult time, we pray his music offers comfort and entertainment as fans hold tight to loved ones."
The youngest of six children, Withers was born in 1938 during the Jim Crow era and raised in a coal-mining town in West Virginia.
"One of the first things I learned, when I was around 4," he told Rolling Stone in 2015, "was that if you make a mistake and go into a white women's bathroom, they're going to kill your father."
He enlisted in the Navy after high school. As he was nearing 30 years old in 1967, Withers moved to Los Angeles and worked on a Boeing assembly line while pursuing music.
Withers released his debut studio album, Just As I Am, in 1971, and his single "Ain't No Sunshine" became a massive hit.
Several tracks on his second album, Still Bill, including "Lean on Me," "Another Day to Run," and "Use Me," remain beloved decades later. His songs have been widely sampled and covered by artists across many genres.
Withers stayed busy in the 1970s, releasing a new album almost every year. His final album, Watching You Watching Me, came out in 1985.
News of his death on Friday sparked an outpouring of love and gratitude for Withers and his music.

Withers nabbed three Grammys out of nine nominations over the course of his career. He was inducted into the Songwriters Hall of Fame in 2005, and the Rock and Roll Hall of Fame 10 years later.
He told Rolling Stone in 2015 that he's turned down many requests for a comeback tour.
"This business came to me in my thirties," he said. "I was socialized as a regular guy. I never felt like I owned it or it owned me."

Withers is survived by his children, Todd and Kori, and his wife of more than four decades, Marcia.