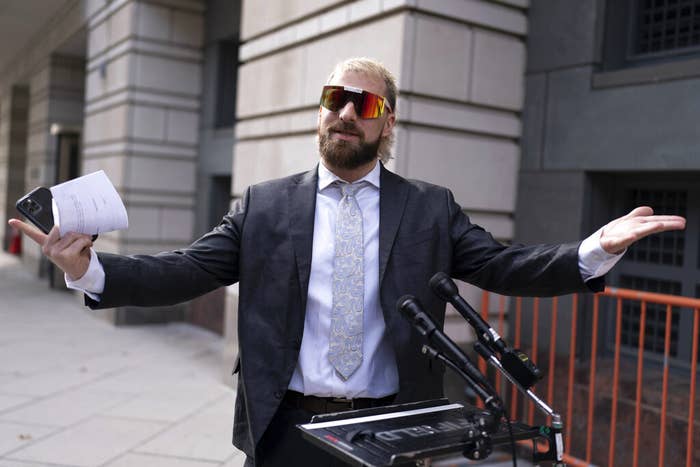 Tim Gionet, a far-right internet troll known as "Baked Alaska" who stormed the US Capitol on Jan. 6, 2021, and livestreamed inside the building, has been sentenced to 60 days in prison.
In a nearly two-hour hearing on Tuesday, he was sentenced to two months behind bars and two years of probation. He was also ordered to pay $2,000 in fines and $500 in restitution.
Gionet had pleaded guilty in July 2022 to a misdemeanor count of parading, demonstrating, or picketing in a Capitol building.
During sentencing, District Judge Trevor McFadden admonished Gionet for his crimes and his attempt to profit from them.
"You livestreamed your criminal conduct to thousands of followers hoping they would pay you for your actions," the judge told Gionet.
"You did everything you could to publicize your misconduct," McFadden added. "You were there encouraging and participating fully in what was going on."
Gionet — who worked at BuzzFeed briefly in 2016 — livestreamed inside the Capitol for nearly 30 minutes after breaching security. He recorded himself entering offices, saying things like, "Occupy the Capitol, let's go. We ain't leaving this bitch," and calling a police officer a "fucking oathbreaker, you piece of shit."
Gionet's video also ended up playing a crucial role in federal investigators' ability to prosecute other rioters.
He told officials that he made approximately $2,000 from his livestreams on Jan. 5 and Jan. 6, the Associated Press reported.
Federal prosecutors filed charges against him the day after the riots, and he was later arrested.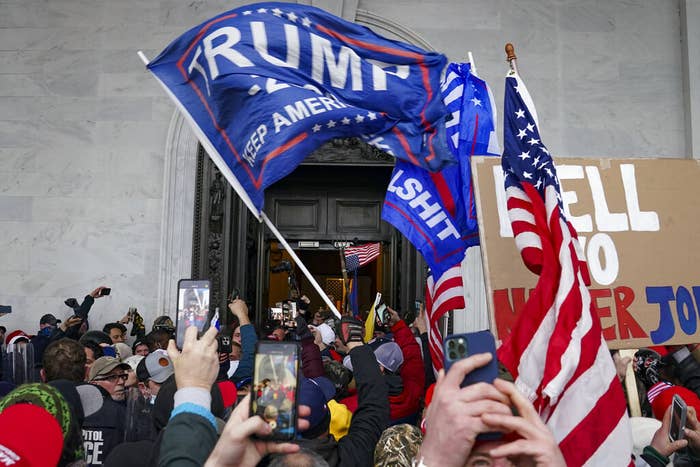 His case dragged on for more than a year before a plea hearing in May 2022, during which he was supposed to plead guilty to parading, demonstrating, or picketing in the Capitol. At that hearing, however, Gionet botched his plea agreement by telling the judge that he actually believed he was innocent, prompting the judge to set a trial date.
Prosecutors later said they would extend the plea offer for another 60 days to give Gionet another chance to plead guilty to the charges. He did so in July 2022.
Gionet's 60-day sentence is short of the six-month maximum that the misdemeanor count carries.
On Dec. 15, weeks before his sentencing, he tweeted: "i can't believe i'm going to jail for an nft salesman :("