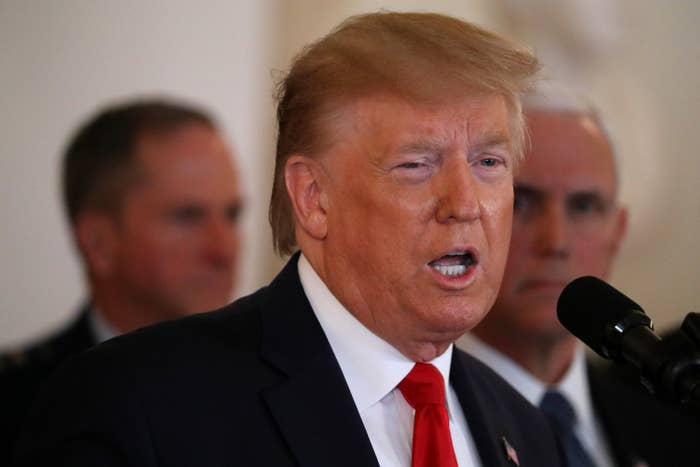 President Donald Trump said no Americans or Iraqis were killed in the Iranian strike against US military bases in Iraq on Tuesday evening.
In a highly anticipated speech Wednesday, Trump said Americans should be "extremely grateful and happy" that there were no US casualties. He also claimed Iran "appears to be standing down" after the missile attack.
On Tuesday evening, Iran fired missiles at military bases in Iraq where US troops are based after a US airstrike that killed Gen. Qassem Soleimani, a top Iranian general and architect of bloody conflicts around the Middle East, last week.
The airstrike stoked fears about escalating tensions between the two countries.
Trump on Wednesday also announced a new round of sanctions on Iran until it "changes its behavior." The president previously reinstated sanctions against the country after abandoning the Iran nuclear deal in 2018.
But he also said Germany, France, Russia, China, and the United Kingdom must "break away" from the Iran nuclear deal and work on a new deal concerning the country's nuclear powers.
"The civilized world must send a clear and unified message to the Iranian regime," he said.

Trump also called on NATO, an alliance he has repeatedly criticized and threatened to withdraw the US from, to become "much more involved" in the Middle East. He did not elaborate on how.