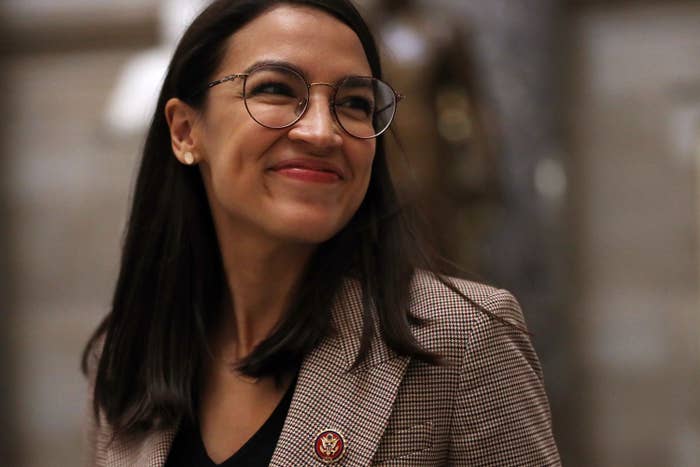 Rep. Alexandria Ocasio-Cortez is criticizing a fellow member of Congress over his refusal to apologize for allegedly calling her a "fucking bitch" following a confrontation on Capitol Hill.
"I cannot apologize for my passion or for loving my God, my family, or my country," Florida Rep. Ted Yoho said Wednesday morning on the House floor while denying using the slur. However, he apologized for the "misunderstanding" of his remarks.
Yoho faced a barrage of criticism when the Hill reported this week that he called Ocasio-Cortez the sexist slur after the two got into a heated conversation.
Shortly after Yoho's speech Wednesday, Ocasio-Cortez called out his failure to accept responsibility.
"Republican responds to calling a colleague 'disgusting' & a 'f—ing b*tch' w/ 'I cannot apologize for my passion' and blaming others," she tweeted. "I will not teach my nieces and young people watching that this an apology, and what they should learn to accept."
She went on to list several points about the statement he delivered on the House floor.
"This is not an apology," she said. "He didn't even say my name."
During their exchange on Monday, the Hill reported that Yoho called Ocasio-Cortez "disgusting" for attributing a recent increase in crime in NYC to poverty and unemployment.
Ocasio-Cortez told Yoho he was "rude," according to a reporter who overheard the exchange.
The two parted ways, after which Yoho called her a "fucking bitch," according to the Hill.
Yoho again denied using those words while speaking on the House floor Wednesday, but he did acknowledge that the two had a tense exchange.
"I rise to apologize for the abrupt manner of the conversation I had with my colleague from New York," he said. "The offensive name-calling words attributed to me by the press were never spoken to my colleagues, and if they were construed that way, I apologize for their misunderstanding."
Shortly after the Hill report was published, Ocasio-Cortez tweeted that she had never spoken to Yoho before their encounter on Monday.
"Believe it or not, I usually get along fine w/ my GOP colleagues. We know how to check our legislative sparring at the committee door," she wrote. "But hey, 'b*tches' get stuff done."

She also appeared to address the incident in an Instagram story posted on Tuesday afternoon. The video showed her masked up with a coffee cup in hand, walking on Capitol Hill to the Doja Cat song "Boss Bitch."
"Shine on, fight for others, and let the haters stay mad," she wrote in the caption.