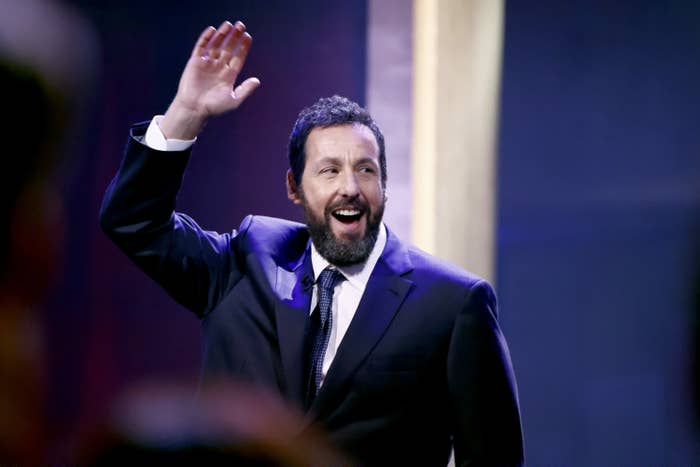 After hours of being praised and teased by his famous friends onstage at the Kennedy Center on Sunday night, Adam Sandler accepted the Mark Twain Prize for American Humor, thanking his family and friends for his success.
But first, a joke.
"As I look at this goofy award I'm holding, I can't help but think that one day it might be the weapon used to bludgeon me in my sleep by a disgruntled intruder or possibly Mr. Rob Schneider," Sandler said.
Sandler is known for playing wacky manchild characters in comedies like Billy Madison, Happy Gilmore, and The Wedding Singer, some of which were widely panned by critics. But Sandler stuck to his striking brand of comedy, and it helped that many of his movies were box office hits.
He also defied the expectations of critics — and at least one costar — when he took on dramatic roles in films like Punch Drunk Love and Uncut Gems. In 2020, he won the Best Male Lead at the Independent Spirit Awards for his role as Howard Ratner in Uncut Gems.
In his speech, Sandler said the bad ratings and reviews from critics didn't matter to him.
"The reason they don't hurt me is because so many in this room have made me feel good about what we did together," he said. "Everything we do together makes me feel like the critics don't know what they're talking about."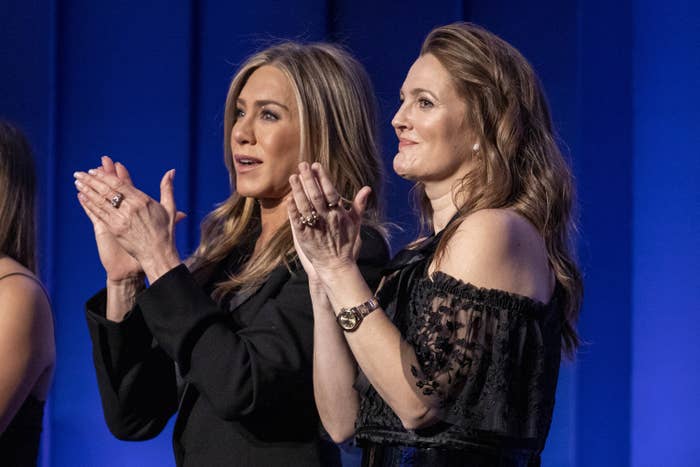 Sandler's friends showed their admiration and respect for the actor in their speeches. Some talked about how big a presence he's had in the industry, and how he often employs friends and crews that he's worked with in the past.
"He puts a lot of people to work," Luis Guzman said. Guzman, who costarred in Punch Drunk Love, said he initially thought Sandler was "out of his depth" in the lead role of that film but was blown away by his commitment to a character "so far out of his element."
"A lot of amazing, amazing people have flown to DC to say nice things about Adam Sandler. But have you asked yourself why so many of Adam's friends were available to speak tonight?" Conan O'Brien said. "I'll tell you why. Because when Adam isn't working, they're not working."
Steve Buscemi, who has also often appeared in Sandler's movies, told him, "Nobody makes me laugh like you and nobody has taken better care of me in this business than you.
"He does this for all his friends," Buscemi added. "He's done this for so many people."
Before the event, Drew Barrymore, who played Sandler's romantic interest in several films, gushed over his authenticity.
"You're not getting a different person on a different day," she told reporters on the red carpet. "He is absolutely Adam. He's had the same people as his friends, coworkers, colleagues for fortysomething years."
The Kennedy Center hands out the award to a distinguished comedian every year. Past honorees include Julia Louis-Dreyfuss, Whoopi Goldberg, Carol Burnett, Eddie Murphy, and Steve Martin. The ceremony will air on CNN on March 26 at 8 p.m. ET.
The Mark Twain Prize is the second prestigious comedy award that Sandler has received in the past month alone. In early March, he was crowned King of Comedy at the 2023 Nickelodeon Kids' Choice Awards.