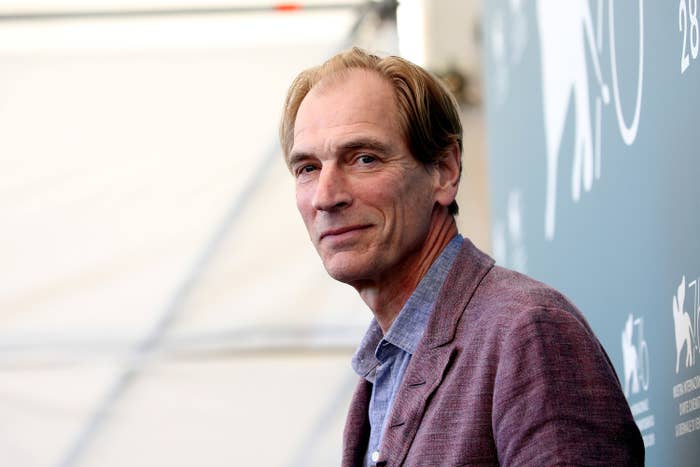 Actor Julian Sands has been missing on the Mt. Baldy trail in California since Friday and a search operation is underway amid windy, icy conditions on the mountain, the San Bernardino County Sheriff's Department said.
The 65-year-old British actor of films like Arachnophobia and Room With A View was reported missing on Jan. 13 in the Baldy Bowl area of Mt. Baldy, Mara Rodriguez, a spokesperson with the sheriff's office, told BuzzFeed News.
Ground rescue teams were deployed to search for Sands in the San Gabriel Mountains, but they were pulled off the mountain on Saturday evening because of trail conditions and the risk of avalanche , Rodriguez said.
The Associated Press reported that officials are looking for Sands using drones and helicopters as the weather allows.
His son, Henry Sands, has joined the search, retracing his father's route with the help of a climber, the Independent reported.
Sands's representatives did not immediately respond to requests for comment.
California has been hit with heavy storms for several weeks, and conditions on Mt. Baldy, the highest peak in the San Gabriel Mountains, have been "adverse and extremely dangerous," the sheriff's office said.
"Due to the high winds, the snow has turned to ice making hiking extremely dangerous," the advisory stated. "The recent storms that brought the snow and ice conditions are not favorable for hikers, even those that feel they have a high level of experience."
The sheriff's search and rescue teams have conducted 14 rescue missions for lost, stranded, or injured hikers on Mt. Baldy in the last four weeks. Two hikers died from injuries after falling, officials said.
British film producer Cassian Elwes tweeted this week that he was praying for Sands's safe return.
"I'm devastated," he wrote. "A very close family friend who was an adventurer in everything he did."
An avid hiker, Sands leaned on his love for outdoor adventure during pandemic-era lockdowns in May 2020.
"I love climbing mountains," he said in an interview at the time. "Climbing mountains, a lot of time people who don't climb mountains assume is about this great heroic sprint for the summit. And somehow this great ego-driven ambition. But actually, it's the reverse. It's about supplication and sacrifice and humility when you go to these mountains."
Sands moved to Los Angeles in the 1980s. He has since starred in movies like Warlock and Leaving Las Vegas and held smaller roles in dozens of TV shows.