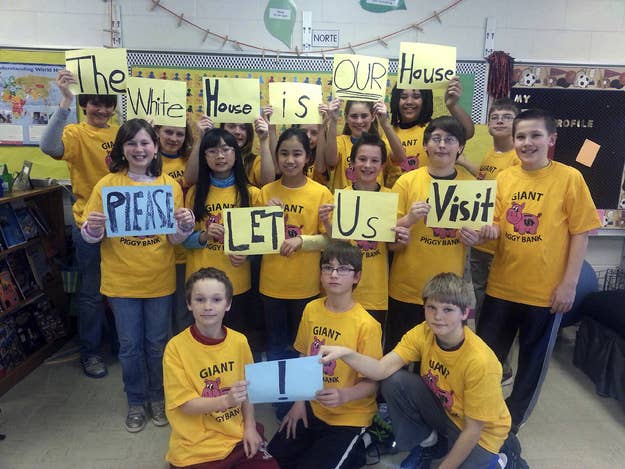 With this week's announcement that the White House would suspend tours indefinitely because of spending cuts, would-be tourists can take solace in the fact that the tours are apparently not that great.
In fact, they average only 3.5 Yelp stars, with reviews detailing long lines, a too-short tour that's difficult to schedule, and security guards who won't even let you plank on secret service cars.
Here are some of the complaints:
The lines are too long.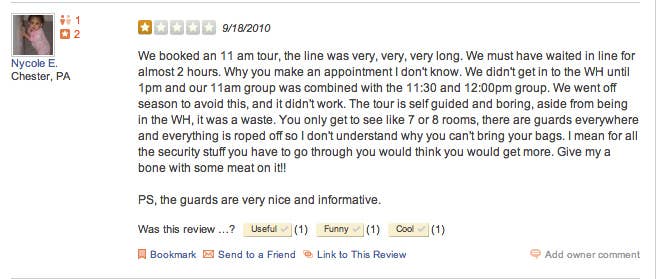 It's creepy.

The tour is too short.

We need some clarity.

It's all politics.


One reviewer wanted it to be more European, less "Chuck. E Cheese."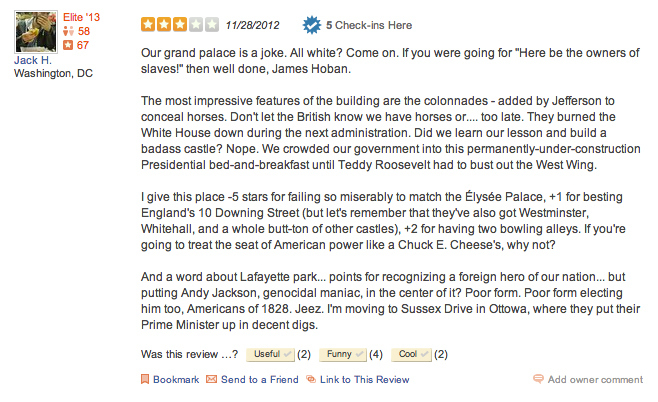 "Worst club in DC. And I got caught planking on secret service car."

"I can't ride my skateboard or bike past."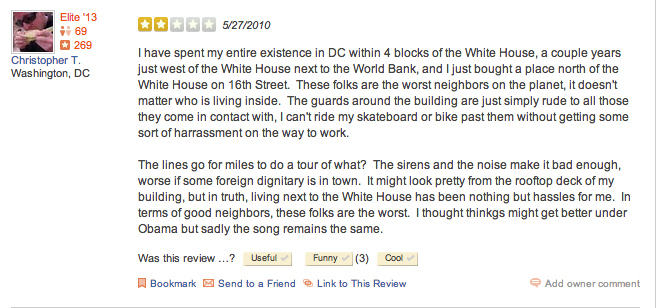 Final thought: Just watch the TV special instead.