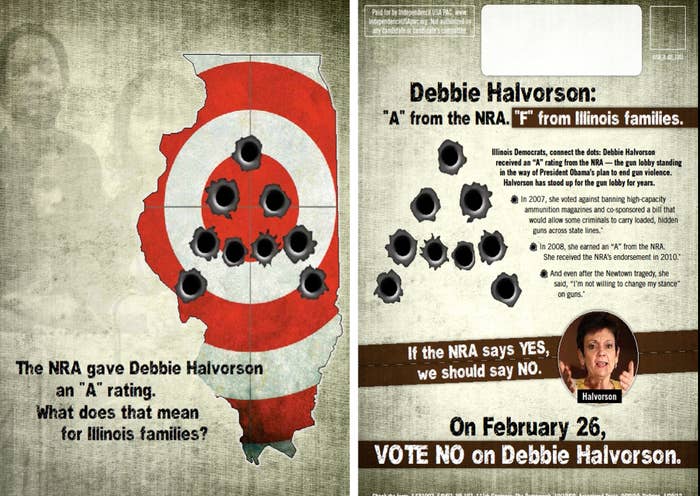 NYC Mayor Michael Bloomberg's only reason for investing in a Chicagoland congressional election was simple: make it about guns, and only guns, notch the win and prove the blueprint for winning the election is a winning strategy.
And according to his Super PAC, they did just that.
"We wanted guns to be the dominant issue in this race. So we stayed focused on it," said Bill Knapp, Managing Director of SKDKnickerbocker, national strategic communications firm.
"This was a concerted, focused campaign solely on the gun issue," said Doug Schoen, a pollster who worked with Independence USA. "This race became a referendum on guns. That was our purpose. That was our intent."
In a primary held yesterday, pro gun-control democrat Robin Kelly, the candidate backed by ads funded by Bloomberg, won (with 52 percent) the democratic seat for an April 9 election to fill Jesse Jackson Jr.'s IL-2 congressional seat.
Independence USA attacked two NRA-backed candidates by spending $2.2 million in advertisements and mailers distributed in the Chicago area. One of the attacked candidates, former congresswoman Debbie Halvorson received just 25 percent of the vote. The other attacked candidate, Toi Hutchinson, withdrew from the race after the ads ran.
The Independence USA advisers said they wanted this race to put Bloomberg's voice in a discussion frequently dominated by the NRA.
Bloomberg will look at future elections that involve gun control debates and continue to invest in advertisements that bring down NRA-backed candidates, the advisers said.
Here are the documents that outline the PAC's strategy and actions taken: