In his State of the Union opening, President Obama referenced JFK's State of the Union speech 50 years ago. The two presidents shared a few main talking points.
Tonight, at his State of the Union address, President Barack Obama will speak about the economy, jobs, the environment and weapons.
50 years ago, during his final State of the Union address on January 14, 1963, President John F. Kennedy spoke on the same topics, but times were different. He was ramping up nuclear weapons, not reducing the stockpile. And the environmental topic of choice wasn't climate change: It was forests. But the president was looking to create jobs then, too. And the country couldn't keep its eyes off the style choices of his wife. Some things never change.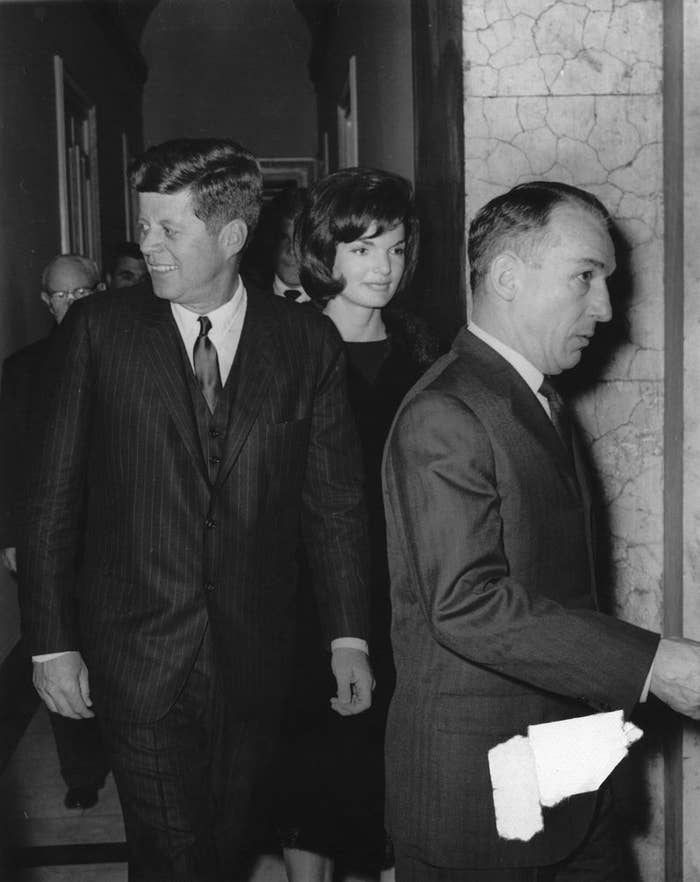 Job creation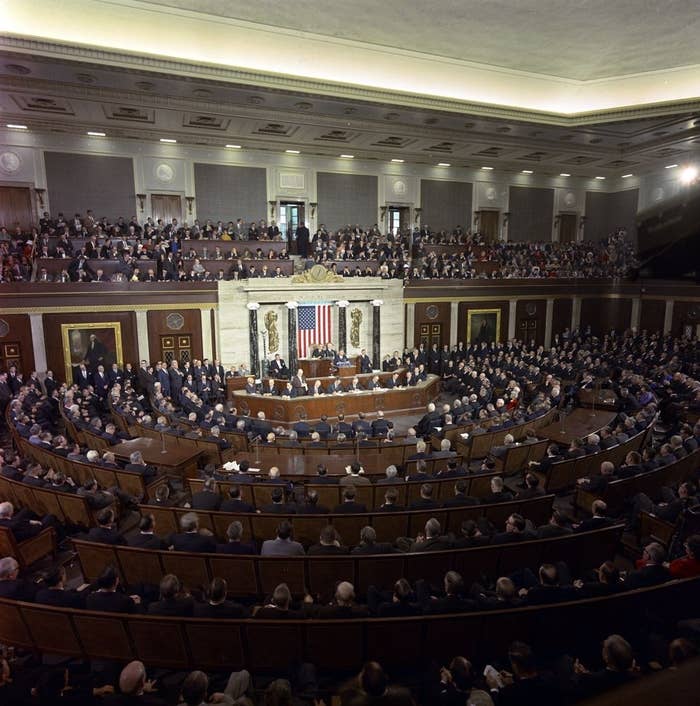 "No doubt a massive increase in Federal spending could also create jobs and growth-but, in today's setting, private consumers, employers, and investors should be given a full opportunity first," Kennedy said.
The economy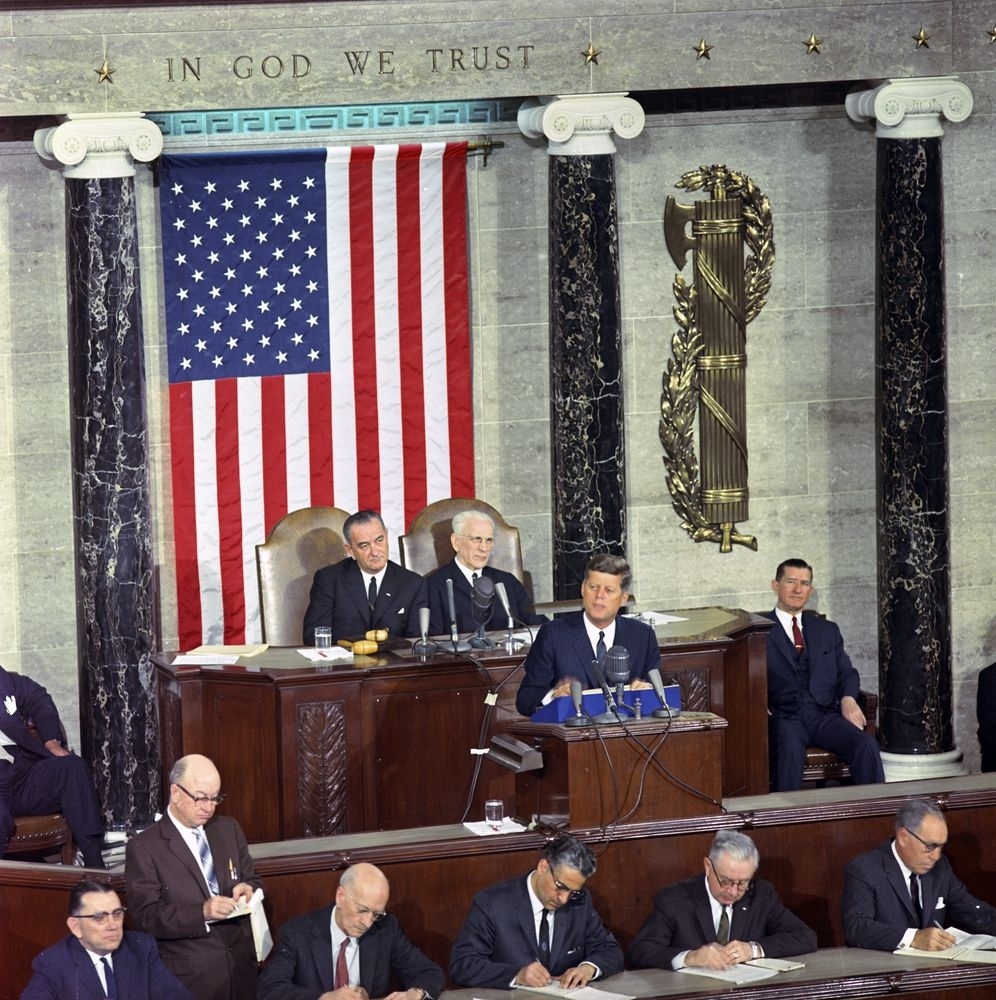 In 1963, Kennedy proposed a reduction in income tax rates that went into effect after his death: "It is increasingly clear--to those in Government, business, and labor who are responsible for our economy's success--that our obsolete tax system exerts too heavy a drag on private purchasing power, profits, and employment."
The environment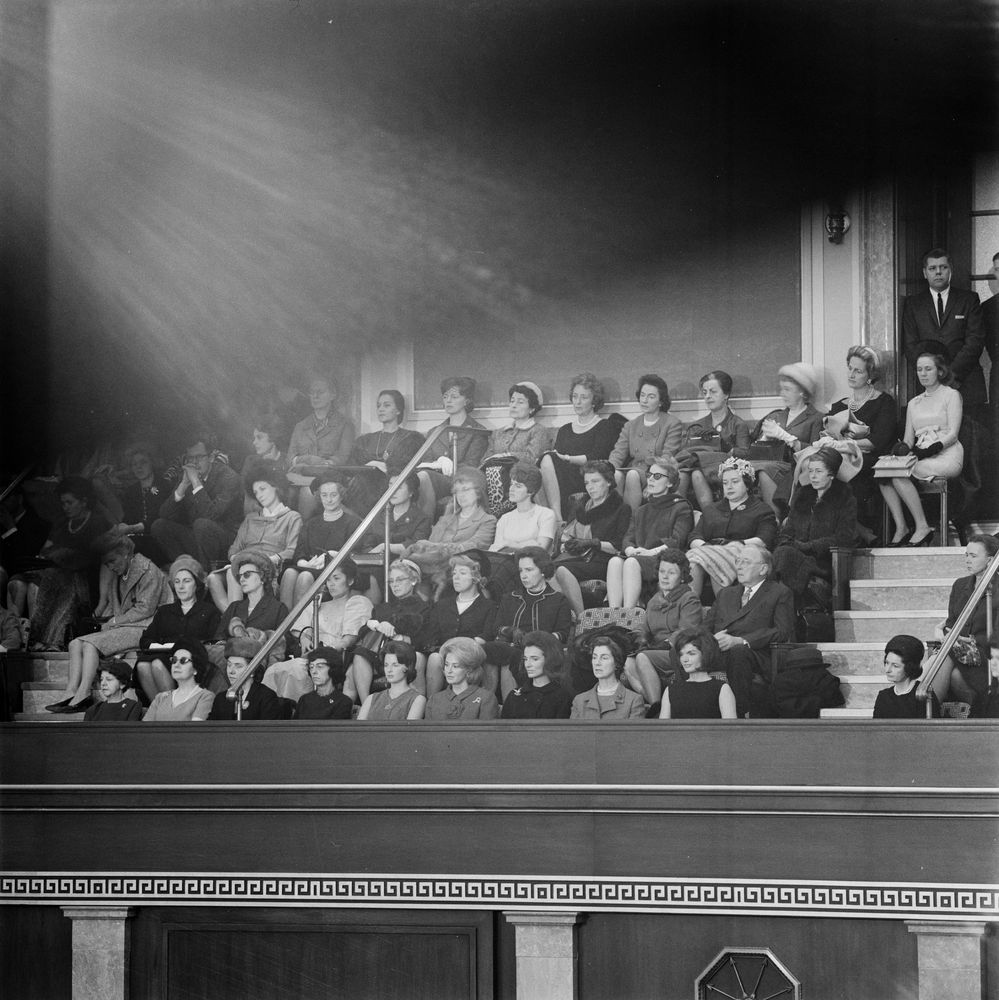 While Obama is expected to touch on climate change and the politics of energy, Kennedy was concerned with preserving wilderness areas for future generations:
"If we do not plan today for the future growth of these and other great natural assets--not only parks and forests but wildlife and wilderness preserves, and water projects of all kinds--our children and their children will be poorer in every sense of the word."
Weapons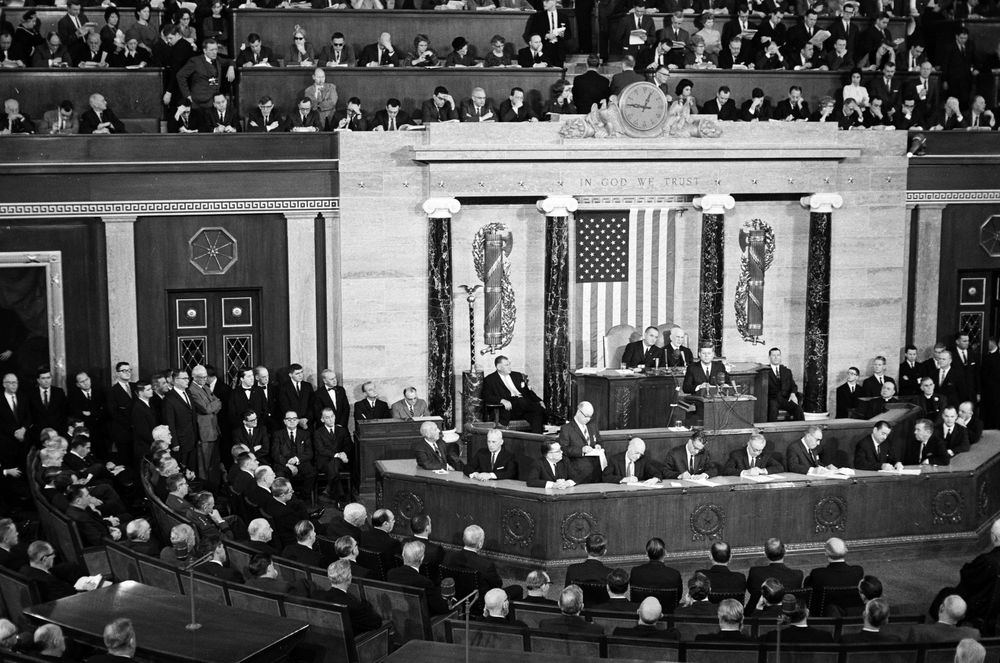 While Obama is expected to reaffirm his commitment to reducing America's nuclear weapon stockpile, Kennedy was ramping up the arsenal to create "a defense which is suited to the sixties."
"This means, unfortunately, a rising defense budget-for there is no substitute for adequate defense, and no "bargain basement" way of achieving it," Kennedy said. "It means the expenditure of more than $15 billion this year on nuclear weapons systems alone, a sum which is about equal to the combined defense budgets of our European Allies."
Meanwhile, the press loved his wife.
Today, the press is already detailing Michelle Obama's guest list and what she wears is always a point of discussion.
Fifty years ago, the press and the public couldn't get enough of the first lady Jacqueline Kennedy and her iconic style.
The Washington Post wrote that "Jackie O" looked "radiant with a glowing tan from three weeks in Palm Beach and wearing a new black double-breasted mink coat, semi-fitted with the skins worked to form a diagonal effect."