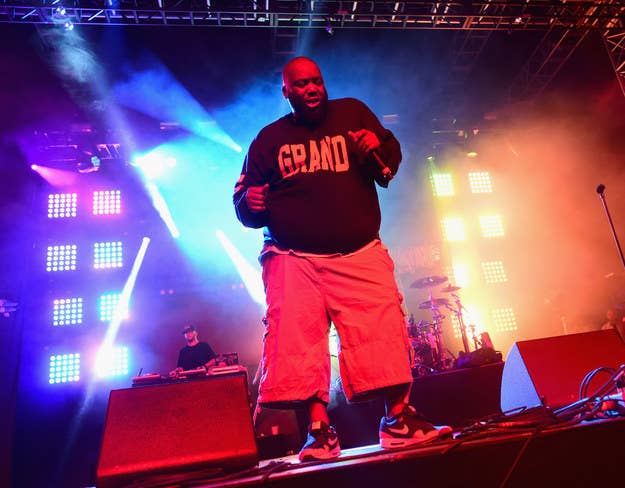 Rapper Killer Mike of the duo Run the Jewels announced in a tweet Monday that he is supporting Independent Vermont Sen. Bernie Sanders' candidacy for president, citing Sanders' support for voting rights as a deciding factor.
Killer Mike has been politically outspoken following the police shooting of Michael Brown in Ferguson, Missouri, last August. Killer Mike recently attempted to run as a write-in campaign for a seat on the Georgia House of Representatives, but neglected to fill out the necessary paperwork.
Sanders, who is challenging frontrunner Hillary Clinton for the Democratic nomination for president, is a darling of the progressive left, but he is considered a longshot. However, he has recently risen in New Hampshire polls and is drawing large crowds at rallies.
"No Hillary 4 me bro," Killer Mike wrote in a follow-up tweet to a fan. "I cannot support another Clinton or bush ever."
"I am beginning to see American political families like monarchs and I have no affection for monarchs," Killer Mike continued.