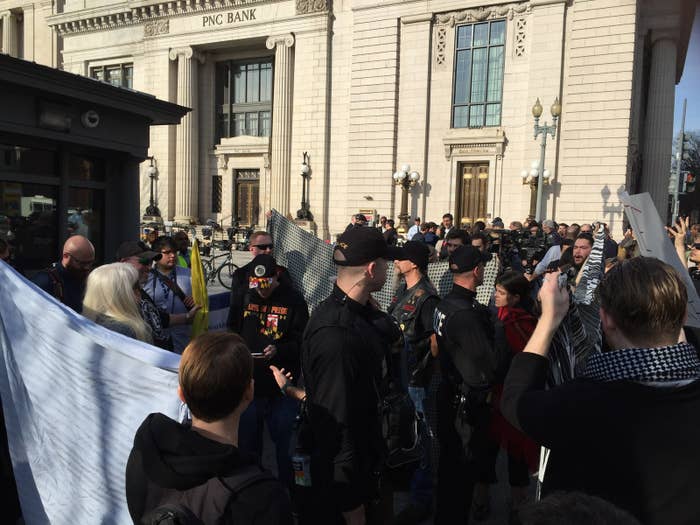 WASHINGTON -- On any given day there's at least one group of obnoxious protesters demonstrating outside the White House, and on Saturday the protest du jour was supposed to be a Koran burning.
A Facebook event called "The Quran Roast of D.C." had appeared earlier in the week. "This is the day america must stand up against islam and the islamic immigration which is illegally being implemented on our nation," the event's description said.
The organizers had invited more than 2,000 people to the event, and given Republican frontrunner Donald Trump's gross rhetoric against Muslims, and the crowds he's been drawing, it seemed possible that a good number of them might actually show up.
But the 70-plus confirmed attendees turned out to be more like six men, most of them dressed like bikers, and one middle-aged woman.
"[Obama] won't let his birth certificate be viewed by the public, so what does that tell you?" a man with a large beard and a Raiders hat yelled at the much larger crowd of counter-protesters that had gathered.

There were plenty of old conspiracy theories to bandy about, but there were no Korans in sight, much less fires with which to roast them. Turns out it's against the law to burn anything, including holy texts, on federal property.
"We can do pretty much anything else to the Caraun [sic] except burnet [sic]" a doleful post on the event's Facebook page read.
"It's a roast, like a celebrity roast," one of the demonstrators, Mitch Calderon, tried to explain.
"I mean, you've got to get people's attention somehow," Ed Spiker, one of the event organizers, told BuzzFeed News.
One sign simply wasn't enough to contain this man's erudite political opinions.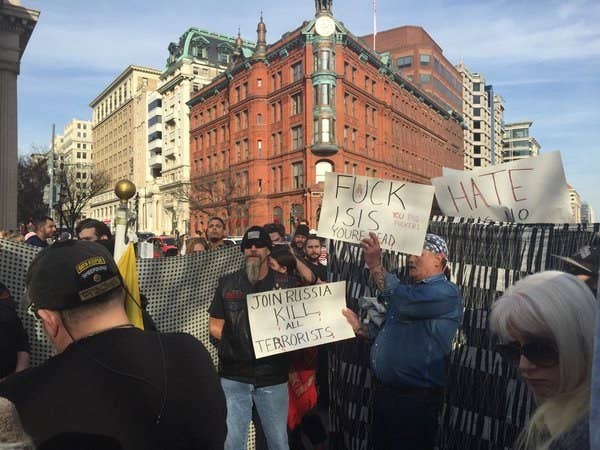 This anti-Islam protester enjoys Mountain Dew and nativism.
At one point, these people dressed as bananas walked by and were like, "Who are those weirdos?"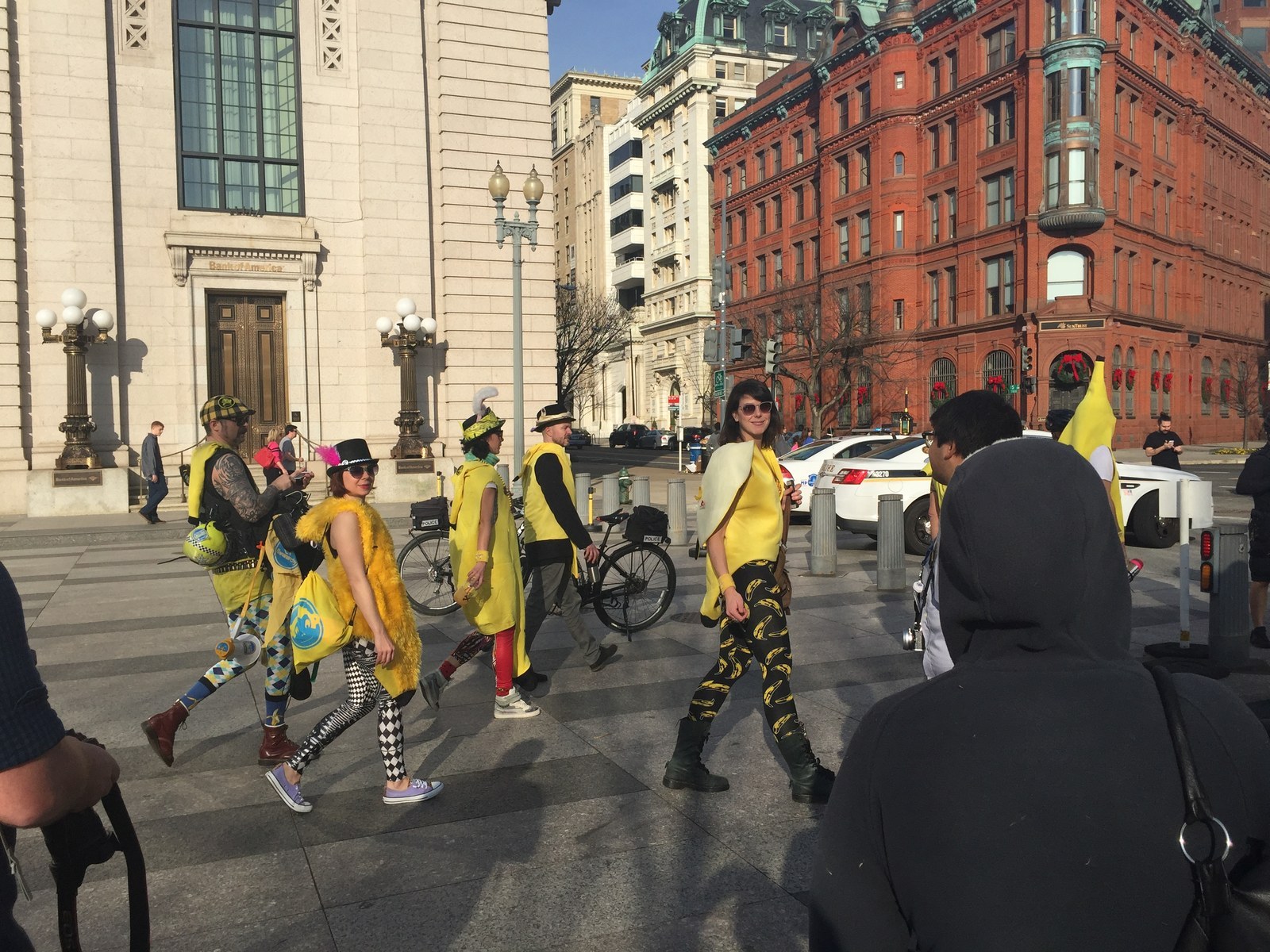 "Everyone over there disagrees about a lot of things," one man dressed as a banana said, "but we can all agree that bananas are tasty."