TX Congressman On Iran Letter Criticism: "Unpatriotic" John Kerry Denounced The U.S. During Vietnam
"Here's an interesting, factoid, Tony."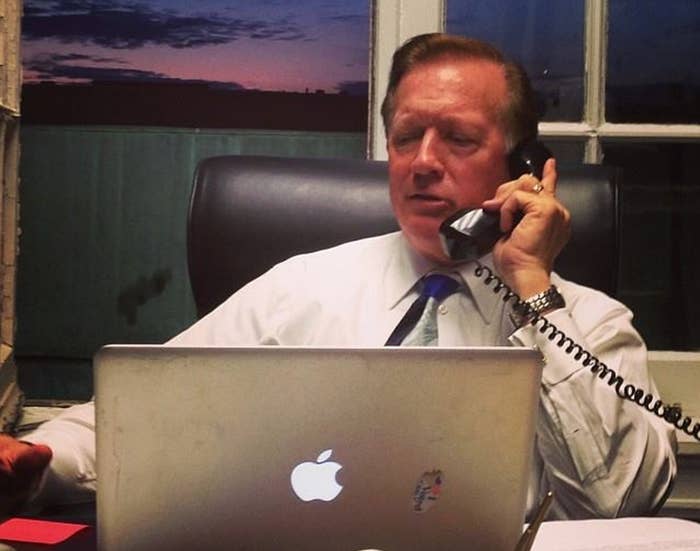 Republican Rep. Randy Weber criticized Secretary of State John Kerry for his reaction to Republicans' open letter about the Iran deal — arguing that Kerry himself during the Vietnam era "denounced this country" and was "unpatriotic."
"Here's an interesting factoid, Tony," Weber said in an interview with Tony Perkins of the Family Research Council's Washington Watch radio program. "John Kerry was denouncing that letter, saying it interfered with the president's process, it was bad for the country, basically it was unpatriotic. They should've let the president do his thing and Congress should not have gotten in the way, which sounds really odd for an administration that goes around Congress at the drop of his hat."
"You think about John Kerry himself, Tony, back to the Vietnam War: He denounced this country. He denounced the war. You talk about unpatriotic," Weber said.
Kerry said the letter, which was signed by 47 senators and addressed to Iran's leadership, was "unprecedented" and "un-thought out."
In February, BuzzFeed News reported that Weber said he's "not sure" Obama has "got America's back" and that he "doesn't trust" Obama to wage war on the Islamic State.
Weber infamously noted in a tweet earlier this year that Obama should have attended the anti-terrorism march in Paris in January. "Even Adolph Hitler thought it more important than Obama to get to Paris," he wrote then. Weber has also referred to Obama as the "Kommandant-In-Chef." He misspelled "chief" as "chef."