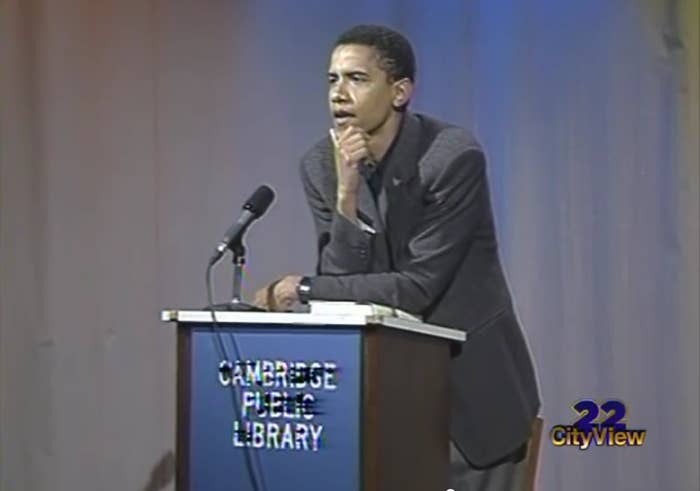 In March, a video of the 34-year-old Barack Obama surfaced on YouTube. It contains footage of an appearance he made at the Cambridge Public Library in September 1995.
While the video has accumulated more than 1 million views, these appear to have primarily come from fringe websites, which have cited the video as evidence that, to quote Infowars, a "Communist schooled [Obama] on white racism." (This is referring to Frank Marshall Davis, a friend of Obama's grandfather.)
At the time this video was taken, Obama had just published his first book, a memoir titled Dreams From My Father. Originally envisioned by agents as a "feel-good story," the memoir is instead a personal (if factually questionable) examination of the experiences of the mixed-race boy and young man who would eventually become the first black president of the Harvard Law Review.
The future president at the time was a lecturer at the University of Chicago, where he would teach constitutional law for more than a decade. He also was working as a civil rights attorney and had directed Project Vote in Chicago to register voters for the 1992 election.
Over the course of a speech, book reading, and question-and-answer session, Obama candidly discusses himself and his views on race relations in the United States from an variety of angles. He also performs a series of impersonations, first of some of his peers and then of his grandparents.
Obama said that "much of my life was spent trying to reconcile the terms of my birth."
His parents, he said, were "swept up in the idealism of that time." Their marriage broke apart as the "dreams of the nation began to crumble."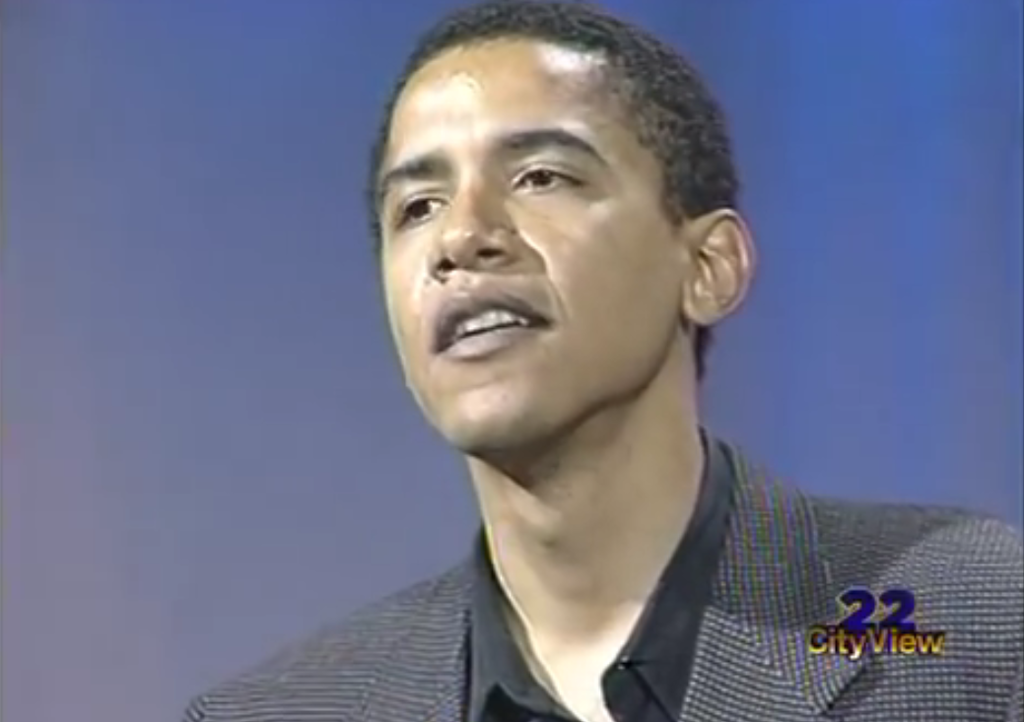 Obama said that, as he came into adolescence, "identity politics that is so pronounced today" "was already starting to come to the fore."
Obama read a passage from his book that takes place after a "black party" to which he tried to bring his white friends. They did not handle it well. The experience, he said, caused him to see "a new map of the world."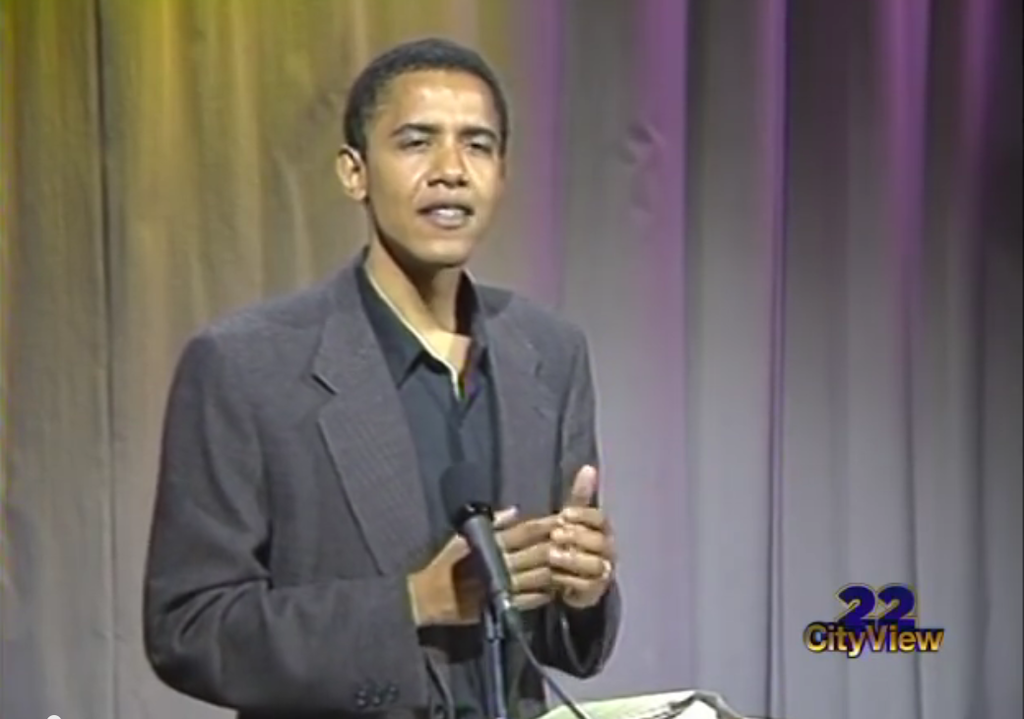 In the passage Obama read, he described his younger self discovering the writings of Malcolm X and discusses them with some skeptical peers. He also has an encounter with his grandparents that revealed to him his grandmother's prejudices.
In the passage, he performed some voices. Here, he impersonated a peer who, though he agrees that Malcolm, "tells it like it is": "You won't see me moving to no African jungle any time soon."
Obama said that, after he was elected the first black president of the Harvard Law Review, agents wanted him to write a "feel-good story." He wanted to write an "academic treatise," but ultimately decided that a personal story would be more valuable.
Obama was asked what he thought of the "increased push to have multiethnic as a political category" — for instance, on census reports. He said he thought the idea was "naive and potentially damaging from a political standpoint."
Obama also talked about the difficulty of convincing people to vote when they don't feel like "active agents."
Obama said he discovered that his "individual salvation would only come from a collective salvation of some sort."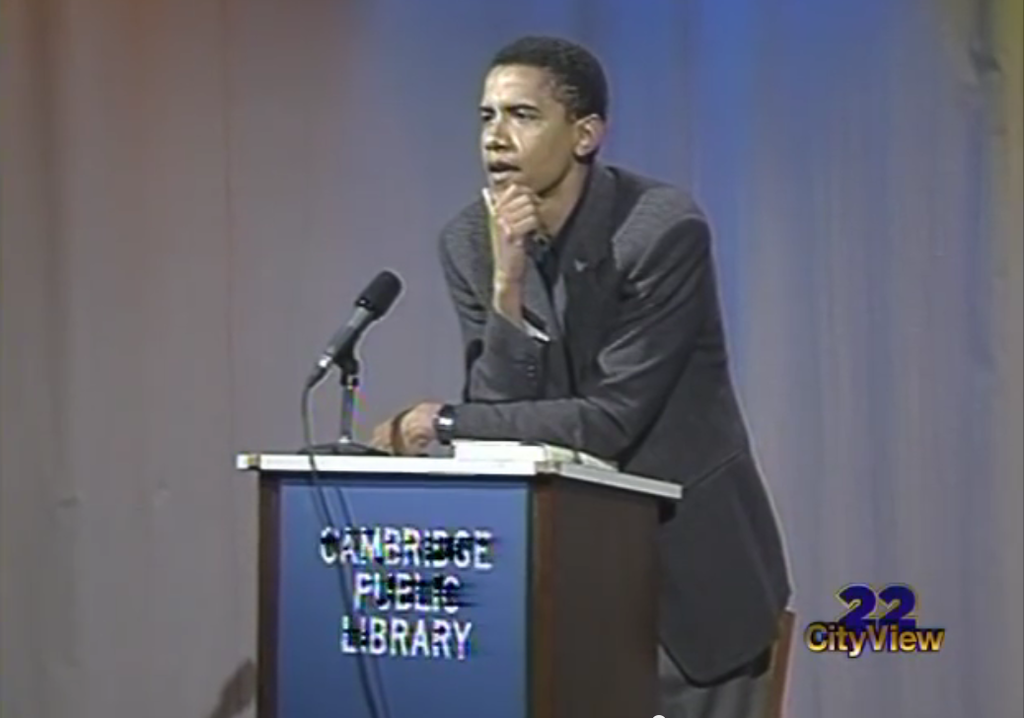 "Racial harmony is not going to come by us holding hands singing, 'Kumbaya,'" Obama said, arguing that "breaking isolation requires work."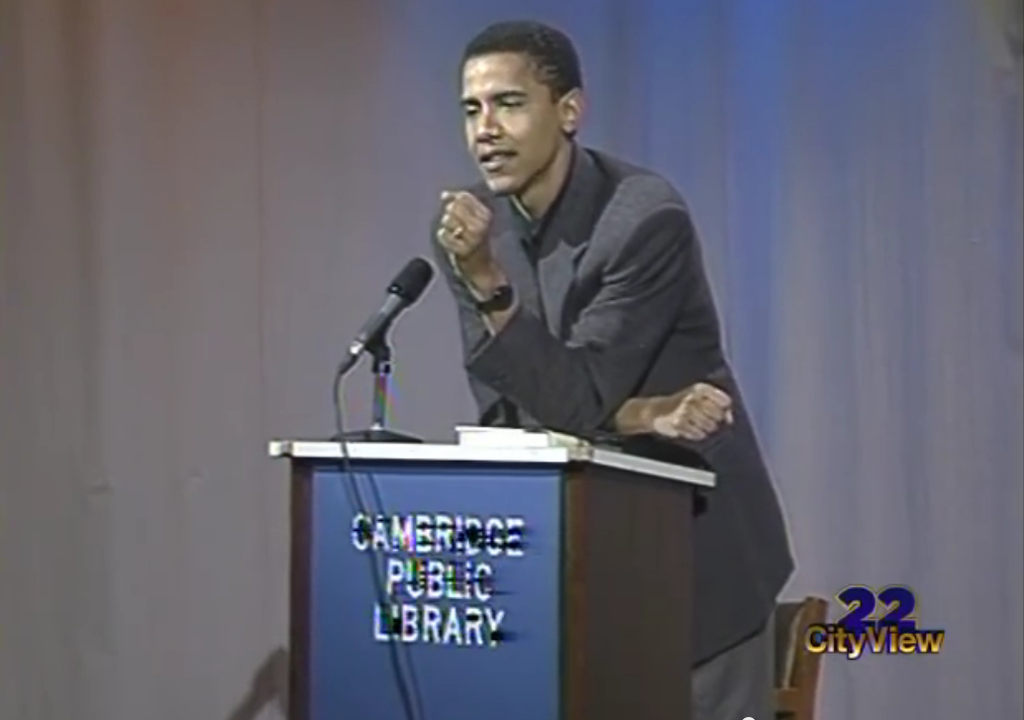 Obama argued that the "notion of black anger" "is greatly overstated considering what a brutal experience it has been in this country."
One obstacle to resolving the country's racial problems is that, despite being "decent people," "Americans don't like to sacrifice," Obama said.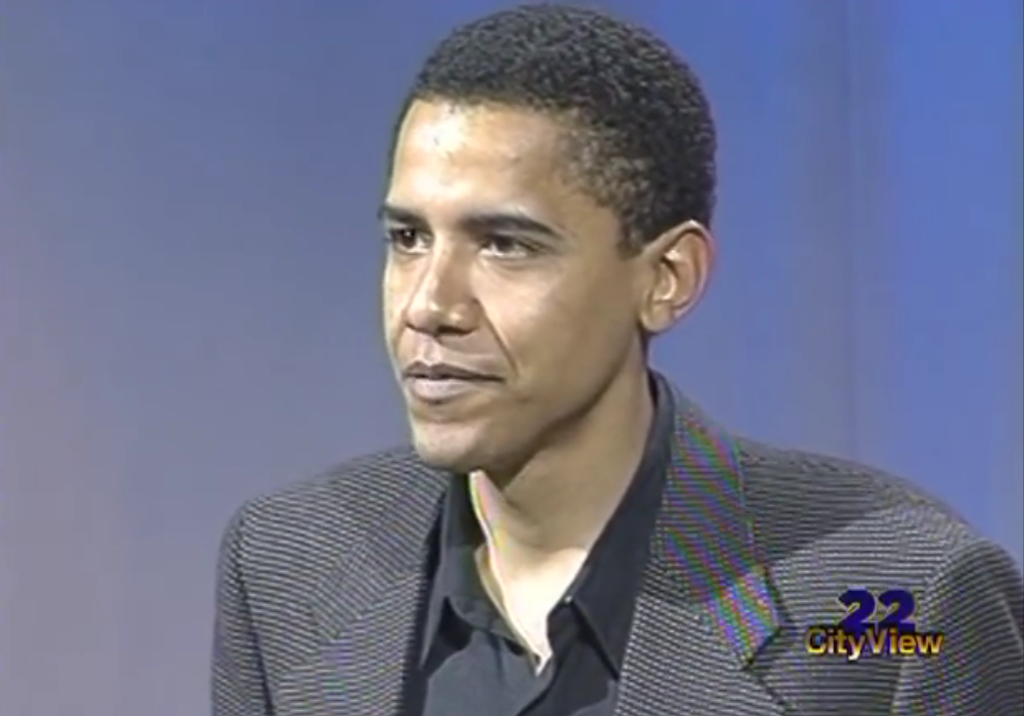 In comparing Chicago to New York, Obama said one difference was Chicago's high level of ethnic segregation. In New York, he felt like "I'm part of this wider world." People in the Midwest, he said, "sometimes kind of forget that."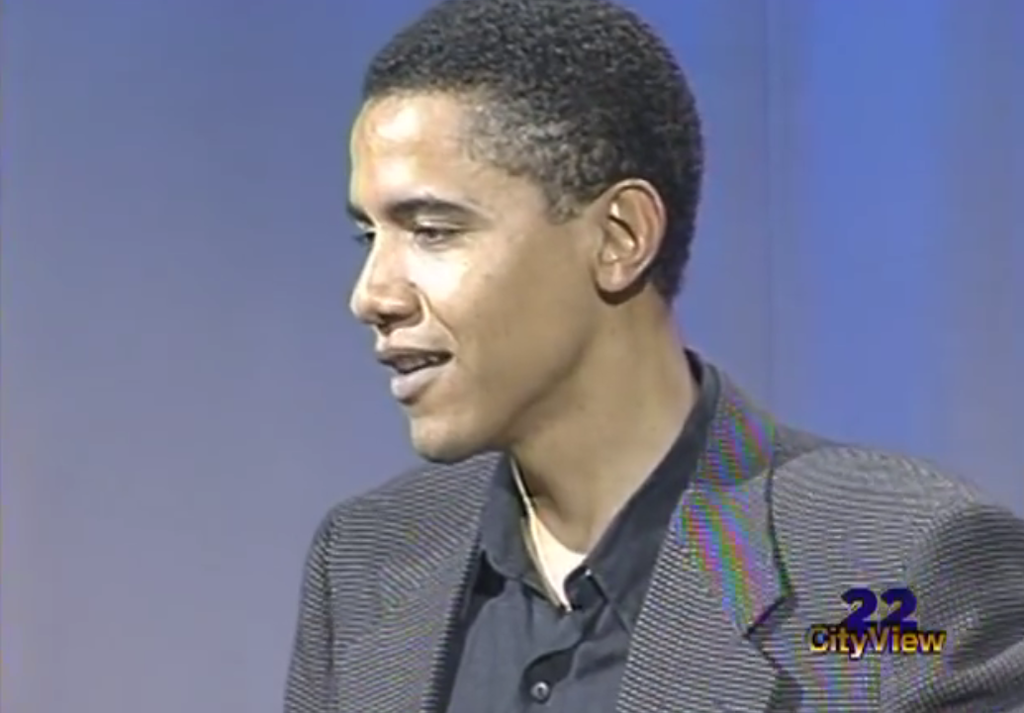 Obama said that, after he and Michelle went to Africa, she realized "very profoundly" that she "was an American." He said his cousins called her a "wazungu," meaning "white lady."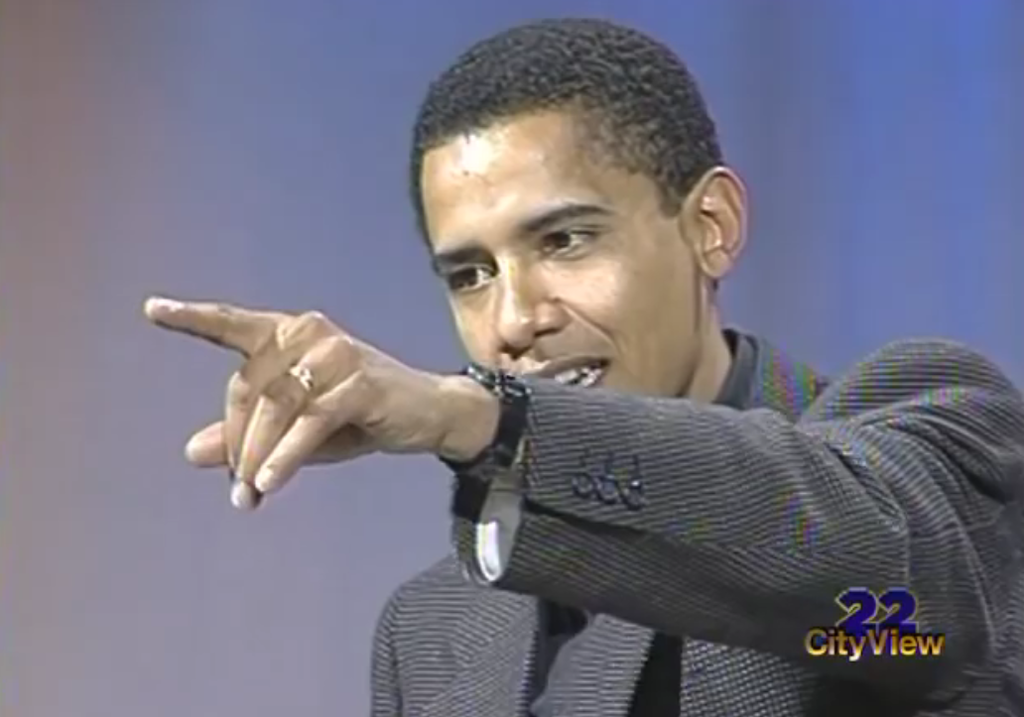 Obama recounted the story of a black man whose manager said he didn't have to worry about an anti-discrimination lawsuit because "I've got my n----r in the window." According to Obama, the manager later became the CEO of a Fortune 500 company.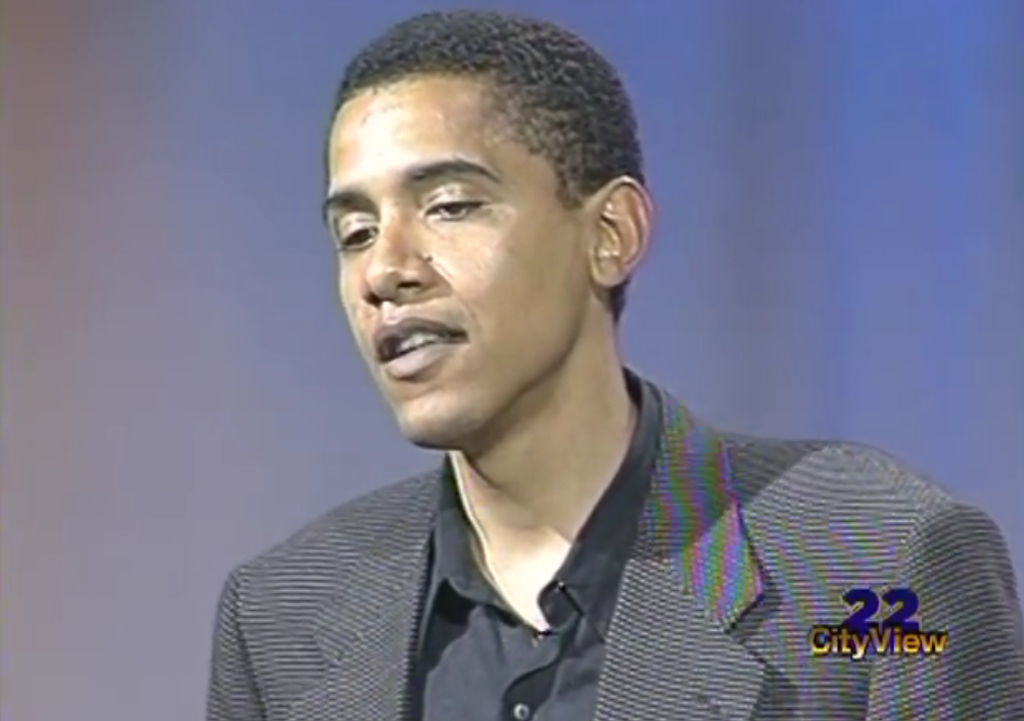 Obama argued that conservatives used "moniker of 'politically correct' to sort of beat back the progress we've made in terms of decency and civility."