Trump On Second-Place Finish In Iowa: "I Did The Best Job Per Dollar Spent"
"I spent very little and I came in second. A strong second too. A very strong second," Trump said of his performance in Iowa.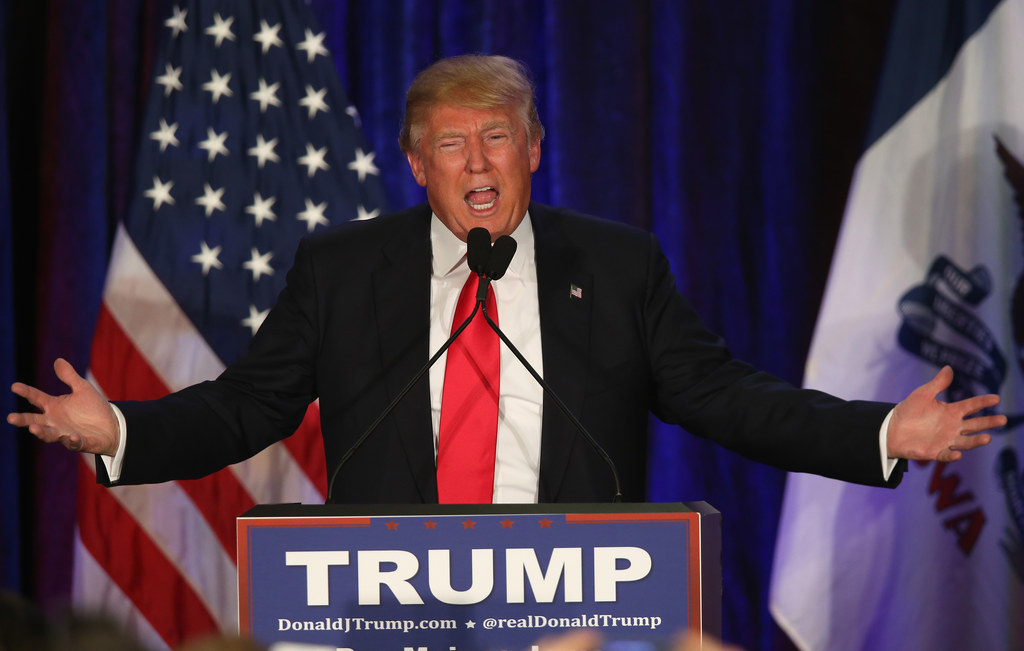 Republican presidential candidate Donald Trump said on Tuesday that his campaign "did the best job per dollar spent" in Monday night's Iowa caucuses, where Trump came in second place, losing to Texas Sen. Ted Cruz.
"Frankly, Ted, Ted Cruz spent a lot of money there," Trump said on The Howie Carr Show. "And I was told—I think I spent, you know, not very much actually, which, I think, you'll be proud of me. I did the best job per dollar spent. I spent very little and I came in second. A strong second too. A very strong second."
Trump said that, before the results showed that Cruz defeated him, he had started to believe that maybe he could win Iowa, though he said the state he "really was counting on was New Hampshire."
"A poll was done where I was leading by a few points, and so when you see that you think maybe the poll knows what they're talking about," Trump said. "I didn't spend overly there. What I really was counting on was New Hampshire because, you know, we're doing so well in New Hampshire."
In the interview, Trump repeatedly emphasized that he did not think voters appreciated that he was self-funding his campaign (which, though his campaign is driven by much of his own money, is not entirely true) and argued that his campaign could obtain large donations if he wanted it to.
"I was telling my people the other day—I said you know, nobody goes around and goes into the voting booth and says, 'Oh, Trump is self-funding his campaign, I'm gonna vote for him,'" Trump said. "And you know I could have hundreds of millions of dollars put in. You know, because I know all the rich people, they would contribute in two seconds if I asked them to. I would make Jeb Bush's fund where he had $128 million and make it look like small potatoes."
(Trump was apparently referring to the super PAC Right to Rise, which is supporting Bush and raised approximately $118 million in 2015, according to FEC records released on Sunday.)
"I was just saying, literally the other day, I could've had a fund, three, four hundred million I'll bet," Trump continued. "And for the amount of goodwill I get, it's really not worth it. Now I'm gonna keep doing it. I'm not gonna change. I just don't think it's been worthwhile actually."
Toward the end of the interview, Trump bashed Ted Cruz for his campaign's role in spreading a rumor that Carson had dropped out of the presidential race.
"I think it's disgusting," Trump said. "And I think it's really—you know, now he apologizes. But I saw that yesterday, and it was all over town that he had left the race. And I said, 'Wow that's strange. Why would he leave the race like a day before the event, right, the vote?' And I said that's too bad because I like Ben Carson and then it turned out to be a totally bogus, disgusting lie."
Cruz apologized to Carson on Tuesday, saying his campaign should have sent out a statement clarifying that Carson was not dropping out, in addition to a CNN report that some Cruz supporters took to mean Carson was exiting the race.