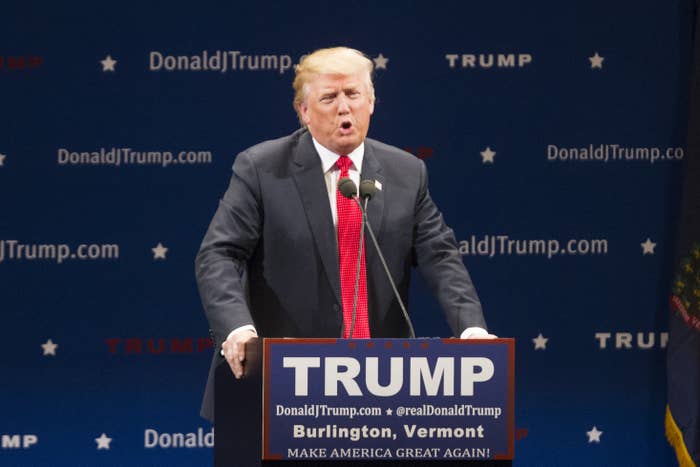 Donald Trump said on Monday that it was "sort of amazing" that actor Sean Penn was able to interview the Mexican drug kingpin Joaquín "El Chapo" Guzmán amid the hunt for the escaped convict.
Asked by New Hampshire radio host Jack Heath whether he thought there should be an investigation of the circumstances surrounding the interview, Trump said he thought there should be, but also called Penn's interview, published in Rolling Stone, "a little amazing."
"Well, I guess there should be," Trump said. "But it was sort of amazing the way he got in there and all of the people that are looking for him couldn't find him and here's a guy sitting down with a rather long interview. You said there was an 8 or a 12 hour interview."
He continued, "So I don't know, I guess we have bigger problems in this country, but I guess it is a little amazing that he was able to get an interview with a guy that everybody else was looking for, right?"
Penn is reportedly already under investigation for the October interview with the drug lord. The actor's meeting with El Chapo is also reported to have helped authorities in his capture and arrest last week.
Trump's GOP rival Marco Rubio has condemned Penn's conversation with the cartel boss, calling it "grotesque."