Trump: "I Think I Did A Smart Thing" Avoiding "Tough" Videos At Debate
"They really attacked with those videos. And Megyn was, you know, like, really attacking."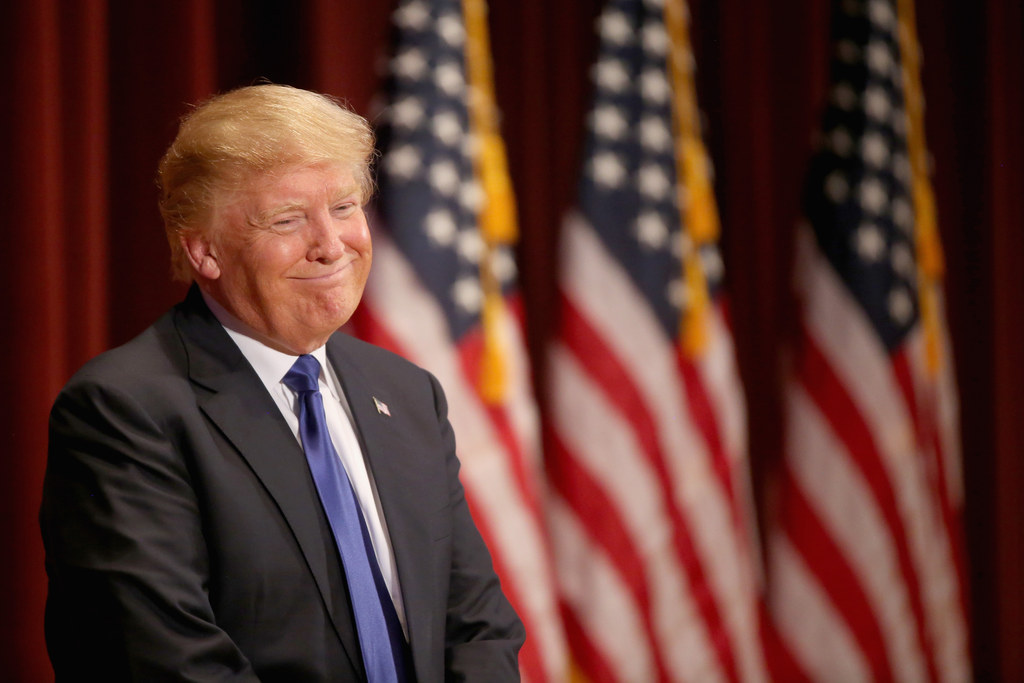 Republican presidential frontrunner Donald Trump said on Friday that he thinks he did a "smart thing" skipping Thursday night's Fox News debate, in part because the network aired videos taking some of the candidates to task for their past statements.
"Boy did they go after them. And hey, Howie, I think I did a smart thing," Trump told Boston radio host Howie Carr, laughing. "They really attacked with those videos. And Megyn was, you know, like, really attacking."
Trump said if moderator Megyn Kelly, whose presence at the debate was partly behind his decision to skip the event, had attacked him, he "would've had a much different attitude."
"But I will say this, a couple of them wanted to leave the debate stage — you saw that, right?" Trump asked, referring to a moment in the debate when Ted Cruz said he was going to leave the stage after receiving a series of pointed questions. The hosts pushed back, arguing that Cruz made the comment in jest.
"I don't know, jokingly," Trump responded. "Those videos were pretty tough, I thought. And I don't think anyone knew. I didn't know about it. I didn't know they were doing videos."
Trump later added that he thought Fox News would have had "about 10" of the videos, which were directed at Cruz and Marco Rubio, ready for him.
Asked how he would have responded, he said, "I don't know. I mean, it depends. I'm pretty used to getting some pretty tough questions, in all fairness."
In the interview, Trump also offered some backhanded support for the idea that Jeb Bush had his best debate without the reality TV star present.
"You know, look, the man has spent a hundred million on ads, he's working very hard," Trump said. "I would say, let him have his head, let's see what happens, all right?"