Donald Trump Says He Doesn't Care About Suing Ted Cruz Anymore
"I'm so into New Hampshire now, Jeff."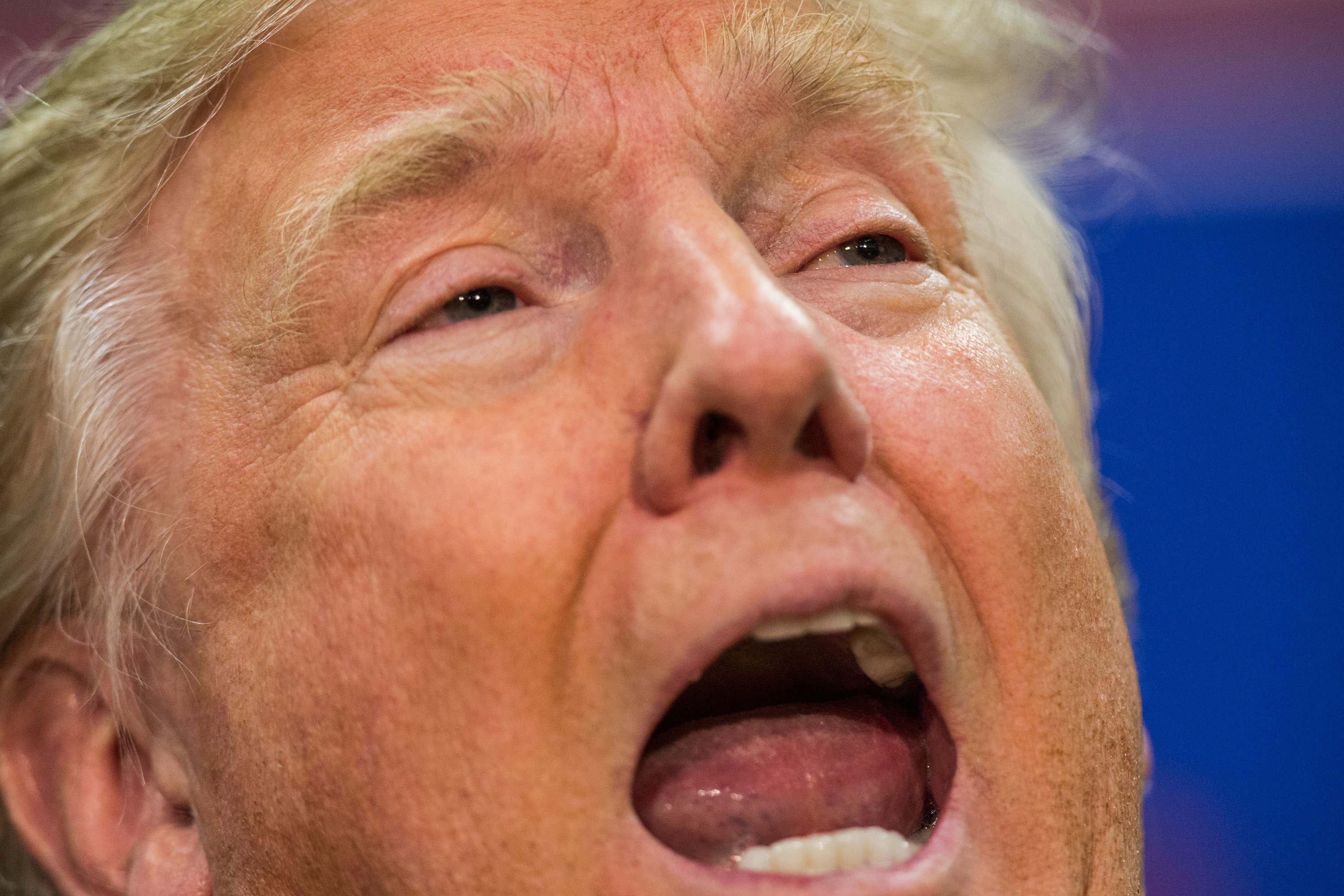 Republican presidential candidate Donald Trump said in a radio interview on Friday that he is "so into New Hampshire" that he no longer cares about suing his opponent, Texas Sen. Ted Cruz — something he said he would probably do on Wednesday.
"Well, you know, I'm in New Hampshire now, and I'm not even thinking about it," Trump told Boston radio host Jeff Kuhner,
Trump said on Wednesday that he would likely pursue legal action against Cruz for spreading a rumor during the Iowa caucuses that GOP candidate Ben Carson was dropping out of the race.
"I probably will," Trump said when he was first asked if he'd sue Cruz. "What he did is unthinkable. He said the man has left the race and he said it during the caucus. And then when the clarification was put out by Ben Carson saying it's untrue, they got the statement and they didn't put it out."
(Carson later said he was simply returning home to Florida to get a change of clothes, and Cruz personally apologized to Dr. Carson for not forwarding the Carson campaign's statement to his own supporters.)
In Friday's interview, Trump said, "I like Ben Carson very much, and I like a lot of people, and a lot of people sort of don't know what exactly happened with regard to the voting, but I don't care about it anymore. I'm so into New Hampshire now, Jeff."
Trump, who has faced questions from conservatives about how his position on abortion has changed over the years, also took a position on overturning Roe v. Wade, a question he has previously said he would look at "very, very carefully."
Asked if he would appoint Supreme Court justices who would overturn Roe v. Wade, Trump said, "Yes, and I think it's a possibility to do. It'll take you time because you need quite a few but at some point I think it's possibility. Right now, it looks like it's not, but over a period of time and with the right choices, you could do that."
Later in the interview, Trump rejected the criticism that he lacks the foreign policy experience to be president.
"I'm most experienced at foreign policy because I know what I'm doing," he argued, adding that he is the only remaining Republican candidate who opposed the Iraq War.