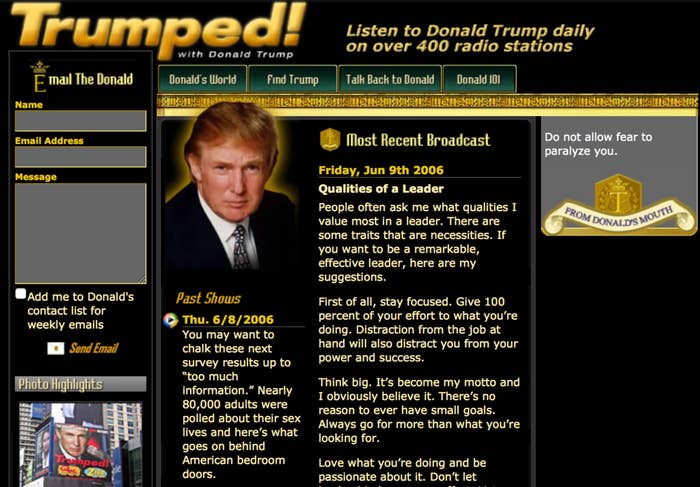 Donald Trump had a nationally syndicated radio segment in the 2000s called "Trumped!," a brief daily vignette in which the Donald touched on a broad array of topics from whether fish have feelings to Larry Summers' speech on women and math. The segment hit the air in 2004, during the same period the real estate tycoon founded Trump University and other ventures currently under media scrutiny.
BuzzFeed News reviewed the show's website, but was unable to obtain audio clips. Most radio stations contacted said they hadn't archived it. However, a spokesperson for KIIS-FM in Los Angeles said, "We simply don't have the rights to clear this because it's no longer covered by fair usage."
The segment, which was syndicated by Premiere Networks and sponsored by Office Depot, lasted approximately 90 seconds and aired on hundreds of stations around the country. At its outset, Premiere billed "Trumped!" as "the biggest launch in radio history," and Trump himself was quoted in the New York Times suggesting the show would be "bigger than Rush Limbaugh." But like many ventures Trump attempted in the 2000s — Trump University, Trump Vodka, Trump Steaks, and GoTrump.com, to name a few — his radio show apparently failed to meet these lofty expectations and was ultimately discontinued, ending in 2008.
A spokesperson for Premiere Networks, who also said the company had not stored audio of the show, did not answer a question about why "Trumped!" was taken off the airwaves. The spokesperson further said that Premiere did not have the right to grant permission to use the audio.
A spokesperson for Office Depot was unfamiliar with the segment.
"I have no knowledge of the videos to which you're referring, any details regarding them, nor who'd be able to assist. Again, neither I nor any of the colleagues on my team were here during that time frame," she said.
The Trump presidential campaign did not immediately reply to a request for comment, leaving it unclear who holds the rights to the audio.
Meanwhile, the show's website, which can be accessed as it appeared on certain dates through the summer of 2006, gives some sense of Trump's commentary, featuring descriptions of segments including "No More Viagra for Rapists," "Don't Hire Smokers," a chastity club in the Ivy League ("Can you believe it? Chastity?"), Michael Jackson's acquittal ("Stay out of the tabloids and, for goodness sake, don't say hello to those little boys"), and the ethics of fishing ("I believe it's painful for the fish"). But for the show's final years and on other politically salient topics mentioned on the site, such as the legalization of marijuana in Denver and Elton John's union to his partner under a new British law for same-sex couples, it is impossible to know what Trump said without access to the audio files.
Here's a look at the show's website:
From the early months of the show: "BEWARE! New York City is swarming with Republican's [sic]!"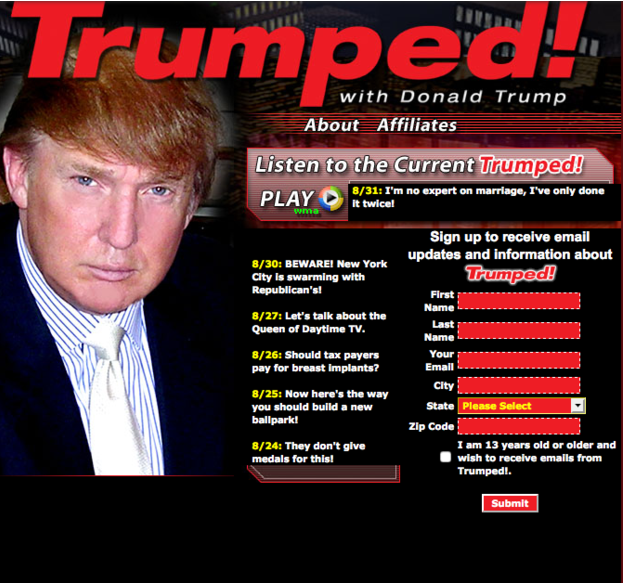 Here's an ad for the show before it launched: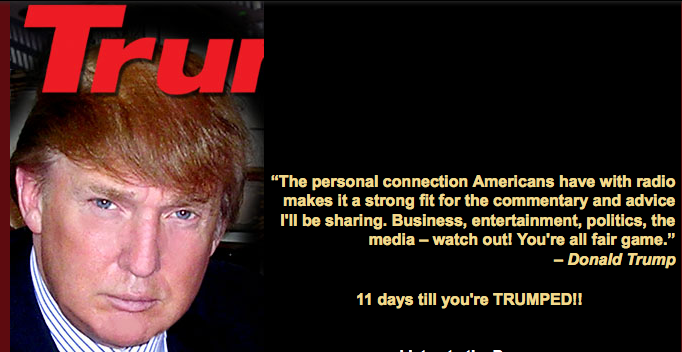 Trump wondered how Omarosa could charge $3.99 per minute.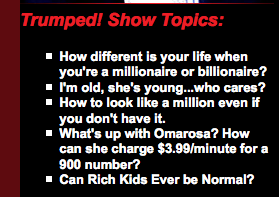 In one show, Trump addressed the question of whether sick people should be able to smoke marijuana.
Trump advised Britney Spears not to get married without a prenup.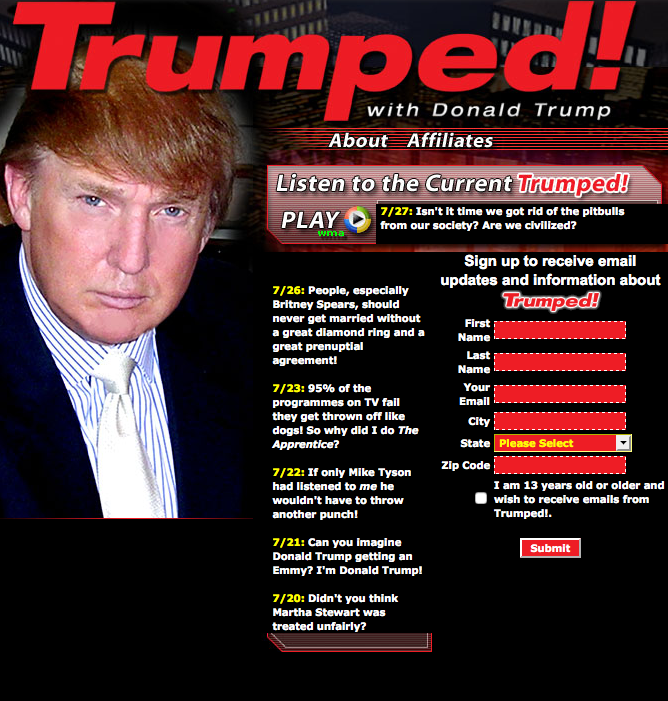 Trump asked, "Are Democrats really better in the bedroom?"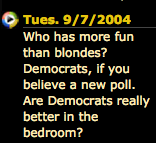 Trump opined on China's "war on electronic porn."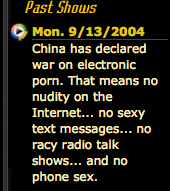 Trump suggested that "money changed hands" between Kobe Bryant and the woman who accused him of sexual assault.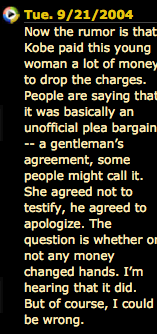 Trump appears to have seen opportunity in cloning technology, saying he hoped that, someday, people's "original hair" could be cloned.

On "Trumped!", Trump sometimes recounted episodes of The Apprentice.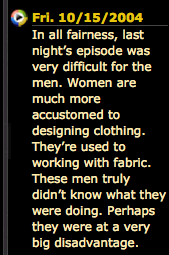 Trump gave his views on Dale Earnhardt Jr. cursing on TV.
Trump offered his opinion on beauty standards for women.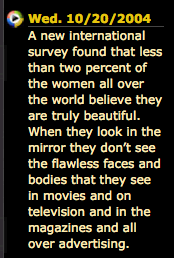 Trump tackled topics such as this medical procedure: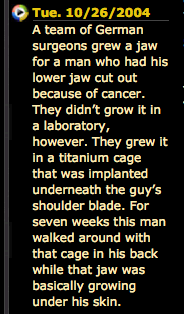 "I hate smoking," Trump said.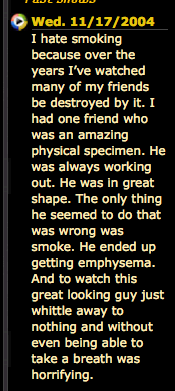 Trump said one Apprentice contestant used "plenty of sex, not only in the boardroom but on the street."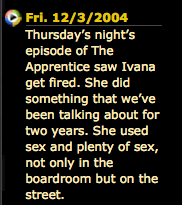 Trump said his conclusion from watching people fish was that "it's painful for the fish."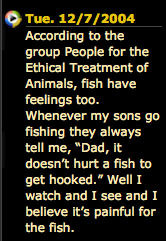 The show featured Trump's views on baseball's steroids scandal: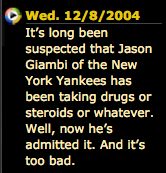 The real estate tycoon appears to have weighed in on Larry Summers' speech on women in math and science.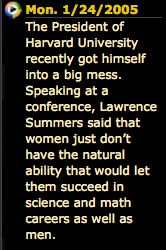 The Donald didn't like Dan Rather.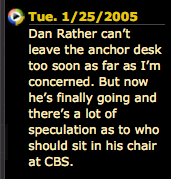 "Sadly, no matter how you slice it, there's no way to make a chicken sandwich without first killing the chicken."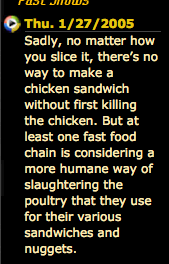 Trump gave his opinion on Janet Jackson's "disgusting peepshow," as he called it.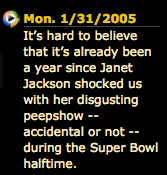 Trump, whose late brother was an alcoholic, criticized the magazine Modern Drunkard.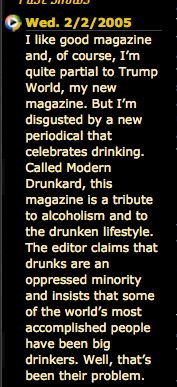 Trump also gave business advice on the show. Surprisingly, he argued that it was "to your advantage to be underestimated."

Trump dedicated a number of segments to Michael Jackson's trial.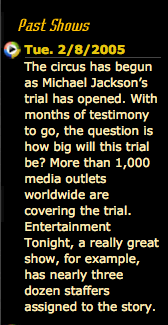 He called the accuser's mother "bad news."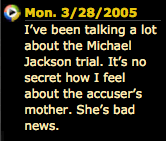 Trump said those who lied about money were "not alone."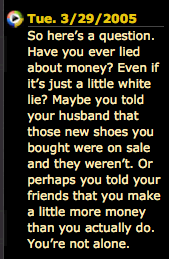 Trump talked about Britney Spears' decline on a sexiest women list: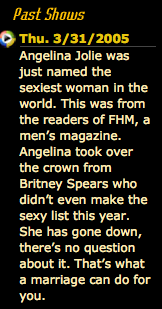 Trump said the only actor he wanted to play him was Cary Grant.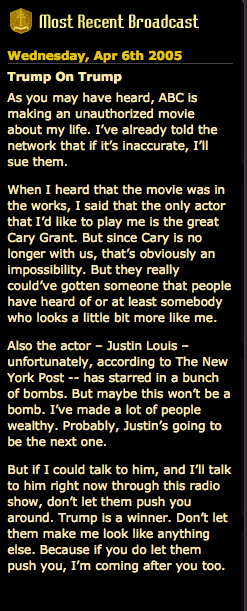 Trump was not a fan of the Freedom Tower.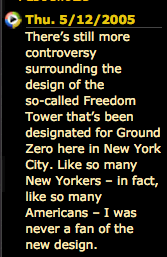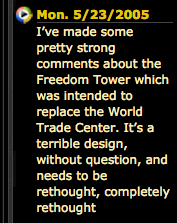 "No More Viagra For Rapists"
Trump said he was happy about Michael Jackson's acquittal, but advised Jackson not to "say hello to those little boys."

Trump commented on a Chastity Club at Princeton University, saying, according to the site, "when I know a student that doesn't want to be involved in sex, that's a big problem."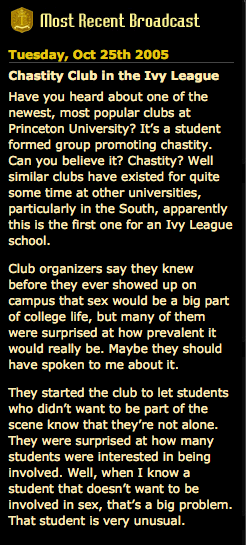 Trump said he'd be "first in line" to take a vaccine for obesity.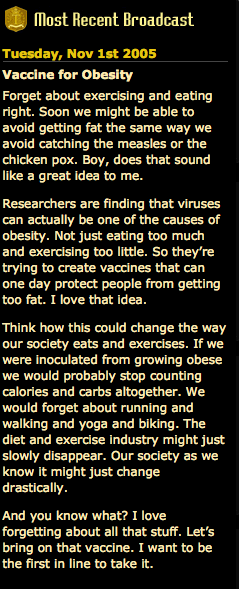 Trump broke down a study showing that men imagined intimate relationships with women during their morning commutes, arguing that "if a guy is gay, he thinks about one man."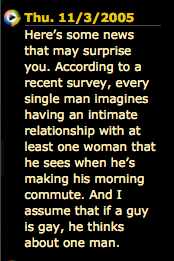 Trump commented on Denver's legalization of marijuana possession.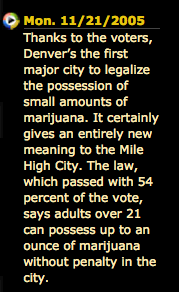 One episode was about Elton John forming a civil partnership in England with his partner.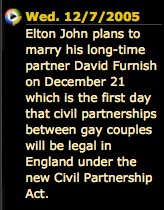 Trump said "so what?" if it was discriminatory for companies to stop hiring smokers.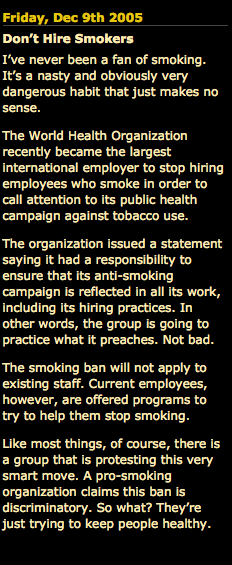 One episode was about what to say to people during the holiday season. Did Trump make his "Merry Christmas" case? Will we ever know?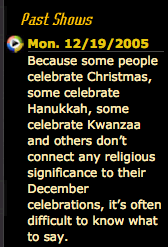 Another was about women's views of one-night stands: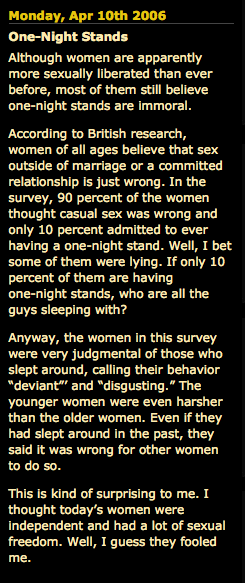 Trump seems to have contended that successful women he knew might be suffering from "bag lady syndrome":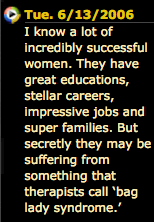 Trump was staunchly opposed to people being drunk at work.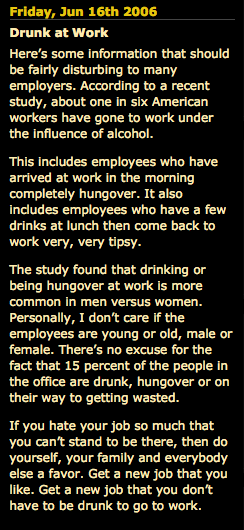 Here's Trump's bio on the website: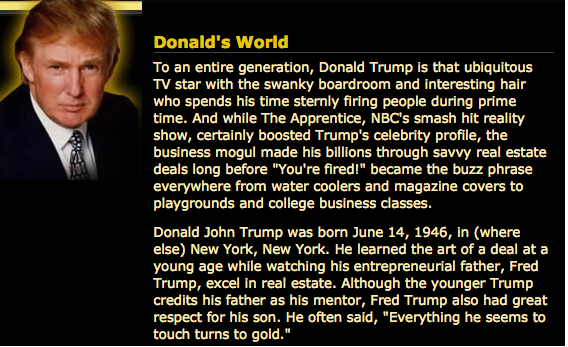 Trump and Melania were "madly in love" and had no plans on using their prenup, according to the bio: