Steve King On Ben Carson's Post-Iowa Trip Home: "Clothes Are Cheaper Than Jet Fuel"
"You would think that, if you want to be the commander-in-chief, you would know that clothes are cheaper than jet fuel."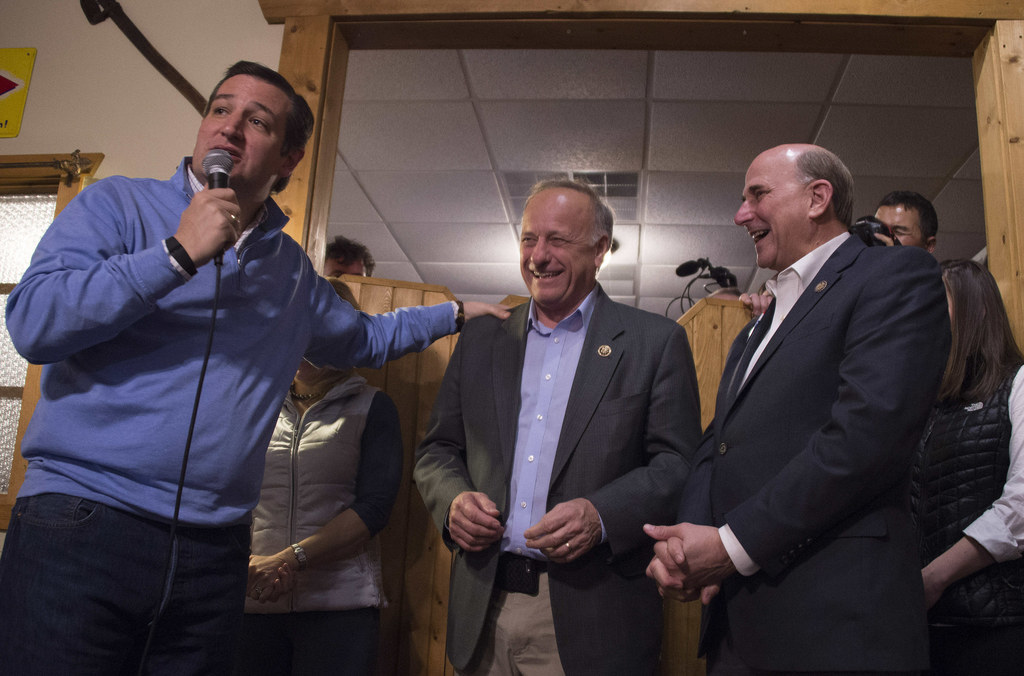 Steve King, the Republican congressman from Iowa and a prominent supporter of Ted Cruz's presidential bid, defended on Friday a tweet he sent on the night of the Iowa caucuses fueling speculation that Ben Carson was suspending his presidential campaign.
"What would be the definition of suspending a campaign?" King told Iowa radio host Steve Deace. "When you no longer campaign. That's suspending. And if you announce that you're not going to campaign, that you're going to suspend your campaign, if you're not going to go forward to New Hampshire or South Carolina, that you're going to Florida to pick up some clothing, you would think that, if you want to be the commander-in-chief, you would know that clothes are cheaper than jet fuel.
He continued, "Time is the most precious commodity of the three, and getting to New Hampshire before anybody woke up the next morning is worthy of chartering a jet and having it sitting on the tarmac at Des Moines International."
On the night of the Iowa caucuses, CNN reported that Carson would not immediately travel to New Hampshire and South Carolina. King, linking to the report, tweeted, "Carson looks like he is out. Iowans need to know before they vote. Most will go to Cruz, I hope."
Carson said he was just going to Florida to get fresh clothes.
Over the past week, the Cruz campaign has sought to make amends for fueling the speculation. Cruz himself has personally apologized to Carson. Carson, however, has appeared reluctant to accept the apology, comparing Cruz's reaction to his campaign's behavior to Hillary Clinton's response to the Benghazi attacks.
In Saturday night's Republican debate, Carson continued to chastise the Cruz campaign, saying, "It gives us a very good example of certain types of Washington ethics. If it's legal, you do what you need to do to win." The Washington Post reported that Cruz approached Carson during a break in the debate to request a one-on-one meeting to "clear the air."
In his interview with Steve Deace on Friday, King claimed he had met with Carson to discuss the controversy.
"I had a conversation with Ben Carson on Wednesday night and as we agree, he's a very decent man," King said. "And I told him that I regretted what happened, but I said also, that knowing what I know now, I would not have sent the very tweet that I did. On the other hand, knowing what I knew at the time and having reviewed it, I would also do the same thing over again. He understands that, Steve."
In a different interview on Friday with Mickelson in the Morning, King called it "curious" that Carson's campaign was criticizing Cruz to the benefit of Trump.
"It's curious to me that the Carson campaign turns their criticism on Cruz," he said. "This is all helping Donald Trump. And of course he's the one who's embellishing this. So this is very much a politics about very little of anything. And in that there's not empirical evidence that there's any election results that changed in Iowa and that's what I think Iowans ought to understand."